Shoe Town Art Studio Soles of Haverhill
Please help the artists and students at Shoe Town Art Studio create a  giant fiberglass SHOE!!
The shoe is part of TEAM Haverhill's public arts project called Shoelabration! 
Your donations will help over twenty students (ranging in ages and abilities) create a
giant shoe
under the artistic direction of local artists Emily Boulger and Sharon Silverman. 
The shoe will then be displayed in downtown Haverhill for the entire city to enjoy!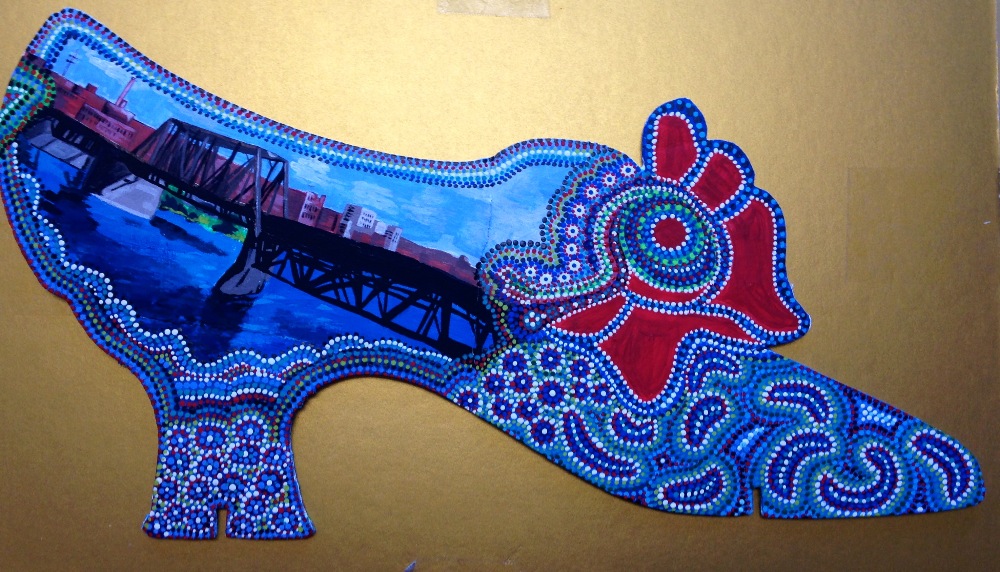 (Our proposed design depicting the railroad bridge connecting Haverhill and Bradford Massachusetts)             
 LEARN MORE ABOUT
          SHOE TOWN ART STUDIO
Learn more about Shoe Town Art Studio and what we do, visit my blog: 
Shoe Town Art Studio Blog
Learn more about Shoe Town Art Studio's director and founder:
About Emily
Learn more about my current public arts project: 
Shoe Project
Learn more about our mission to work with indiviuals with disabilities:
 Mission
Thank you for your support! 
Emily Lawrence-Boulger
Organizer