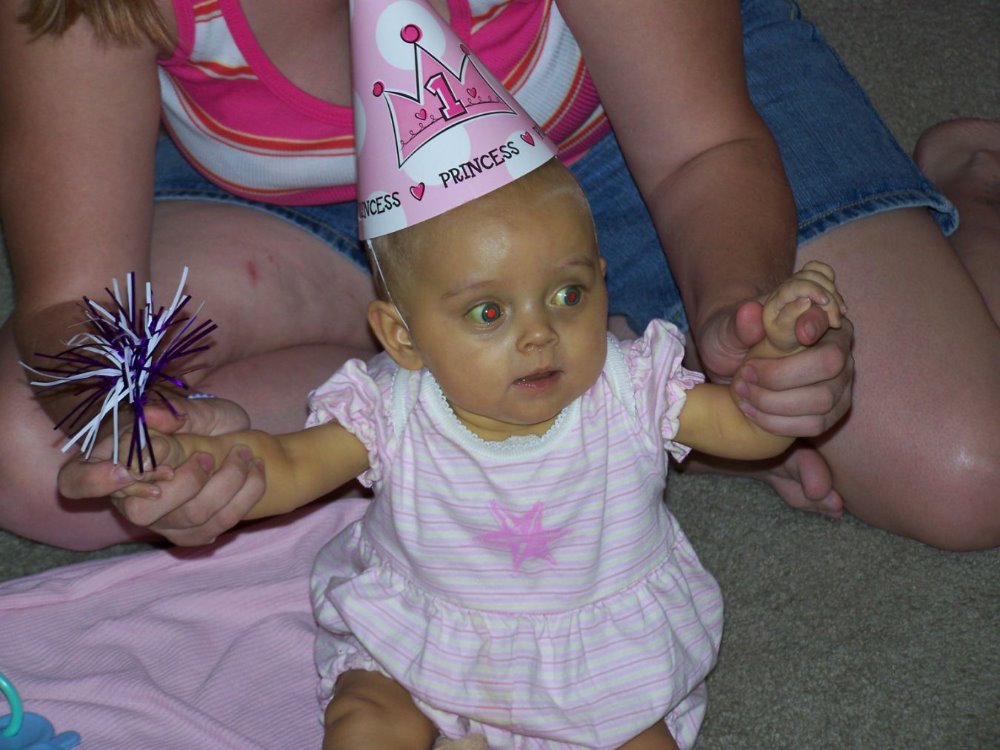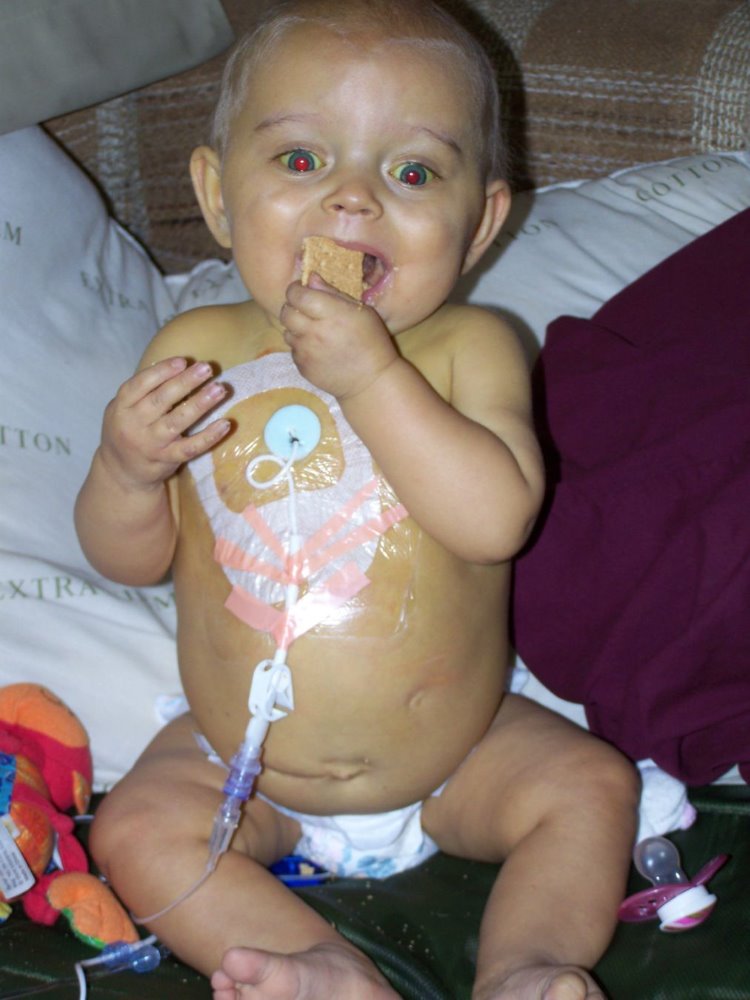 Taylor is a true miracle, but time is running out, and she desperately needs prayers, and a non-living donor transplant. She was born in 2007 with Gastroschisis, which means her bowels were on the outside of her stomach, but the majority of her intestines stopped working, and need to be removed. When I met her, she was a newborn, and the doctors removed 90% of her small intestine, leaving her with short bowel syndrome. The doctors said she wouldn't live more than a few days, and recommended sending her home on Hospice.

Instead, she fought, and she thrived, she started TPN(Total Parenteral Nutrition) getting all her nutrition via IV. She fought through infections, line infections, surgeries, organ damage from the TPN,  she has been in and out of hospitals, traveling state to state, waiting for donors etc. 
You see Taylor is strong, and God has a plan for her! She beat all the odds! Taylor is now 6 years old, she will be 7 in November.

Earlier this week she had a seizure and was placed on a ventilator, she is running out of time, and her little body is getting tired, and she cannot keep fighting. She needs prayers, and a transplant. Please pray for strength, a donor, and a long healthy life for little Taylor. Taylor and her family have been through so much, and I want nothing more than a happy ending to this story, she has fought so hard, and has come so far.
Taylor's family needs your support during this time as the medical expenses are mounting to save her life.  If possible please make a small donation to help get Taylor the best care and hopefully, life a long healthy life. If a donation is not possible - the family asks that you offer a prayer instead.  We thank you dearly. Any funds raised that are not used will be donated to Seattle's Children's Hospital.
Organ donation can help so many people, one donor can actually save 8 lives. Taylor has been waiting for a transplant for 7 years, and losing her would be devastating. If anyone knows a parent or is a parent that will be losing a child, please, please strongly consider organ donation. It is the one thing that nobody ever wants to think about, but imagine the 8 little lives that could be saved in return.


Thanks so much, and God Bless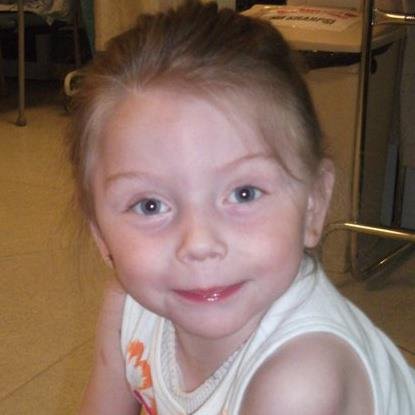 Organ donation stats-

-More than 122,000 men, women and children currently need lifesaving organ transplants.
-Every 10 minutes another name is added to the national organ transplant waiting list.
-An average of 18 people die each day from the lack of available organs for transplant.
-In 2013, there were 14,257 Organ Donors resulting in 28,953 organ transplants.
-In 2013, more than 47,000 corneas were transplanted.
-More than 1 million tissue transplants are done each year and the surgical need for tissue has been steadily rising.
-According to research, 98% of all adults have heard about organ donation and 86% have heard of tissue donation.
-90% of Americans say they support donation, but only 30% know the essential steps to take to be a donor.
Stats provided by-  http://donatelife.net/statistics/