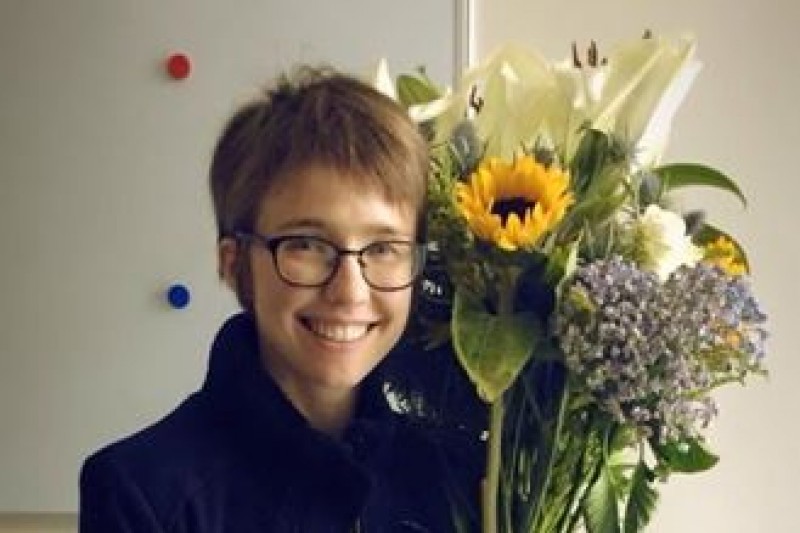 This is my daughter Rashel, 28. Married to a wonderful Irish man, and living in Dublin for several years now. Last spring Rashel was diagnosed with cervical cancer. Doctors in Ireland surgically removed what they hoped was all of the cancer through a radical hysterectomy. Several weeks passed, and things appeared to be moving in the right direction. 
After a couple months, Rashel started having pain which the doctors in Dublin addressed. I felt they moved a little slow however, I gave the doctors the benefit of the doubt that they were going about further treatment in the right way. 
She began chemo therapy in November 2015, which had a positive effect on the tumor.  Good News!  It began to shrink significantly according to the scans.
In late December, Rashel got an infection, resulting in more hospital time, tests and treatment. 
She has been between St. Luke's and St. Vincent's hospitals in Dublin for the past 3 weeks with tubes in both kidneys to help them to stay "clean" and to get her body to a point where she can handle the upcoming radiation scheduled for the end of March, continuing for 5 weeks. 
Her oncologist words to me last week were straight and sharp, "Eric, it doesn't look good". 
Those words prompted me to take this action.  After much thought, knowing we do not have savings or resources to help with obvious travel expenses, alternative treatment expenses, etc..to the degree needed.
It is with great appreciation and gratitude that we raise these funds as soon as possible to help us with the matter and to surround Rashel with her immediate family and very high optimism with the alternatives about to be introduced to her. 
I know many of you reading this know the difficulty going through seeing your sick child suffering. We are not giving up hope with Rashel, on the contrary, regardless of what a doctor says. The funding we are looking for I strongly believe will help get her well, not only mentally, but more importantly, physically, with the hopes that the alternative methods bring.
IRISH FOODSERVICE SUPPLIERS ALLIANCE (IFSA) 
Organizer