Build a New Clubhouse for future generations
We are a small but happy tennis club with over a hundred years of history in Rowledge village. A few quiet years has meant that there has been an under investment in maintaining the club, and the clubhouse has been badly neglected. A number of new members has led to the club being reinvigorated and we now have a loyal base of members from all age groups and the club is growing every year. We have also had a couple of successful years with both our ladies and mens teams being promoted.
Our clubhouse, however, is sadly not reflecting the same level of enthusiasm and enjoyment of tennis that we all have. We can't put an exact age on the temporary wooden structure but it is virtually falling down around us. There is damp throughout the building, rotting timbers outside and a kitchen from another era. There is concern that the building will soon become a health and safety hazard and have to be closed off completely. It is also important that we build a clubhouse that is accessible to all and to encourage people with disabilities to use our facilities.
We use the clubhouse to host teams from across the area - we have 5 adult teams and girls and boys teams across all age groups. The facilities and shelter are always well used. The courts are regularly booked out and enjoyed throughout the week and weekends, all year long. The clubhouse is essential for the continuation of this core part of the village and its' history.
We want to erect a new clubhouse that will bring the club back to its former glory and up to the same level as the other sporting clubs in the area. Tennis brings people together in the village, many of the members have found that it has been their main way to make friends and become a part of the community. For many children their first sporting experiences have been on the courts playing with their parents or enjoying a coaching session.
The junior members are core to club and we want to be able to show them that the club is here to stay and to be able to attract new members to ensure the clubs' future - unfortunately our crumbling, dilapidated structure is not doing the job.
So please help us by donating generously to keep this piece of history alive within the community, help us to rebuild a clubhouse that can continue to be enjoyed by future generations and put us back into the heart of Rowledge village.
Project breakdown
There are many elements to this build and we are aiming to keep the costs down as much as possible. We will also be approaching key local businesses for sponsorships or donations. If you know anyone who could help with the following elements in return for promotional opportunities and eternal thanks please get in contact with us:
Kitchen - we will need a new sink, taps and approx. 5 cupboards and a worktop
Flooring - we will need new carpets and some vinyl throughout the clubhouse
Bathroom - with all those children using the facilities we definitely will need a new toilet, sink and taps. Plus disabled access.
New furniture - yes it's a luxury at the moment but wouldn't you love some new benches and somewhere decent to sit whilst enjoying some top quality tennis on the courts!
Sponsorship Opportunities with Rowledge Tennis Club
Banners around the courts
Logos on newsletters
Posters around the courts in the clubhouse
Promotion on the Rowledge Tennis Facebook and social media networks
Logos on new sweatshirts
Plaques on the new clubhouse thanking donors
and many more....
Not to mention how great it will feel to help an important local club continue to thrive!
If our words are not enough, here is some photographic evidence!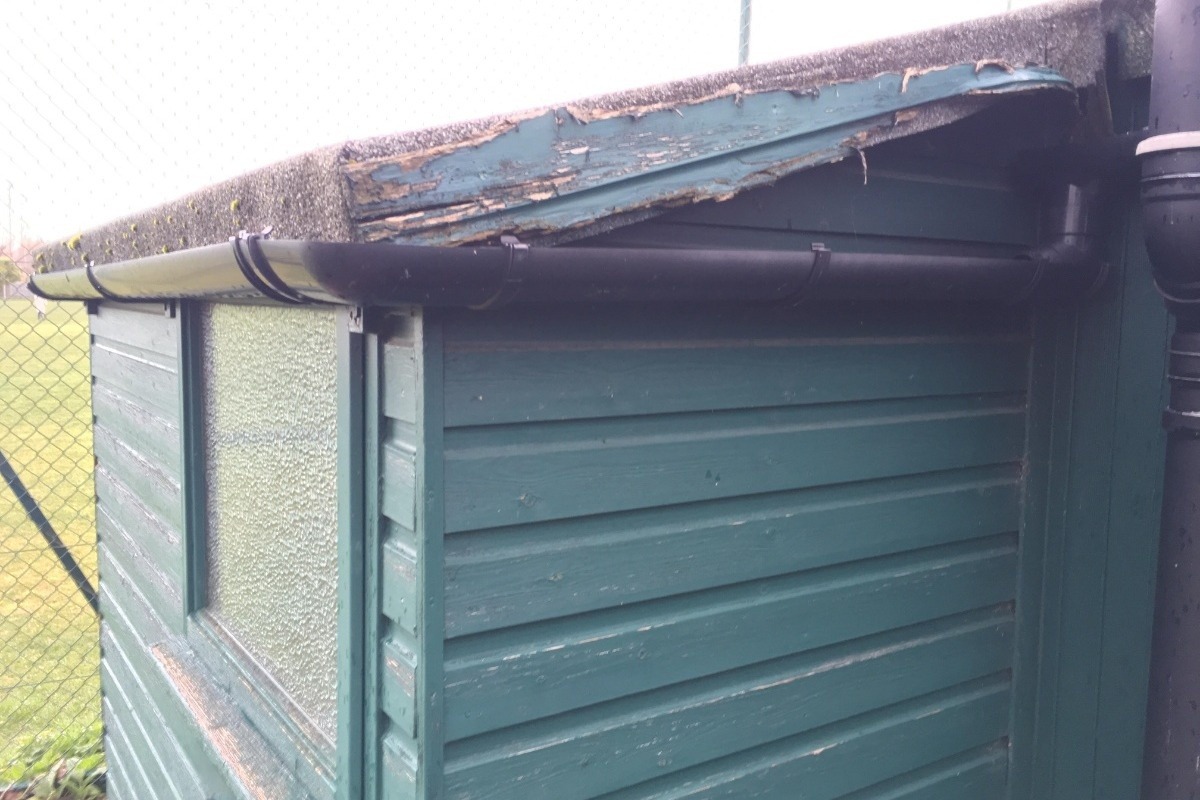 Organizer and beneficiary
Rowledge Tennis Club 
Organizer
Rowledge, South East England, United Kingdom