Masters Program in England
Hey everybody, I am leaving this Sunday for Grad School. I am extremely excited and proud of the progress I have made so far. Even though I was involved in a near fatal motorcycle crash, I'm still going. The person Who caused the crash was careless and did not take the time to look both ways. I was ejected from my motorcyle and thrown 15 feet onto the median. Its crazy, while flying through the air and landing in the middle of a busy intersection, all I could think of was my trip to England. How it was ruined and I might not be able to function like I use to. Thankfully I was ok, minus the psychological trama and broken bones and upcoming therapy. I still need your help and last minute donations! Especially since my distal radius was broken. My right one at that!! I have been learning how to do everything with my left hand. Please help if you can, I won't let anything stop me from achieving my dream.
I have been accepted to Liverpool Hope University Museum studies and I plan on starting in September 2014. The only thing that is hindering me from my dream is financial support. I knew it wouldn't be cheap attending school in Liverpool, I have worked very hard, saved money, and made a few sacrifices to be able to pay for the program, but I still don't have enough. I really want this opportunity.      
   I remember at a young age reading the encyclopedia while my friends read comics. I have always had a interest in History and Science. My mother and father were very supportive of my dream from kindergarten to college. They would buy me National Geographic's, Popular Science and even a World Book Encyclopedia set to quench my thirst for knowledge. My father would take me to Science Fairs, historical sites, and museums around the U.S. These past events in my life are what pushed me to obtain a Bachelor of Science in Anthropology from Troy University. While at Troy University I worked 3 years as an Archaeological Technician. The thing I enjoyed most about the job was cleaning, restoring and sorting the artifacts that were collected. I later realized, archaeology was something I loved to do, but it wasn't my calling. Bringing artifacts back to life and displaying them for the public to see is my passion. That's when I Started researching Museum Studies as my future field. I attended and completed Archaeological Field School at Harvard University. While at Harvard University I had the opportunity to study and excavate archaeological sites in Israel and Jordan. While studying in the Middle East, I gained an amazing perspective of the world. I learned so much about myself while spending 3 months in Israel. Being there made me realize the importance of studying in a different country. I chose to look for a Museum Studies program in Liverpool, England because of the amazing history, culture, and enormous variety of museums. When I finish the program, I want to use what I learn to start a mobile museum where I can go to places that don't have the resources or tools to teach children in a Museum environment.
Here is a Link to the School I wish to attend.
http://www.hope.ac.uk/postgraduate/postgraduatecourses/museumandheritagestudiesma/
One of the things I am fortunate to be apart of at my Job.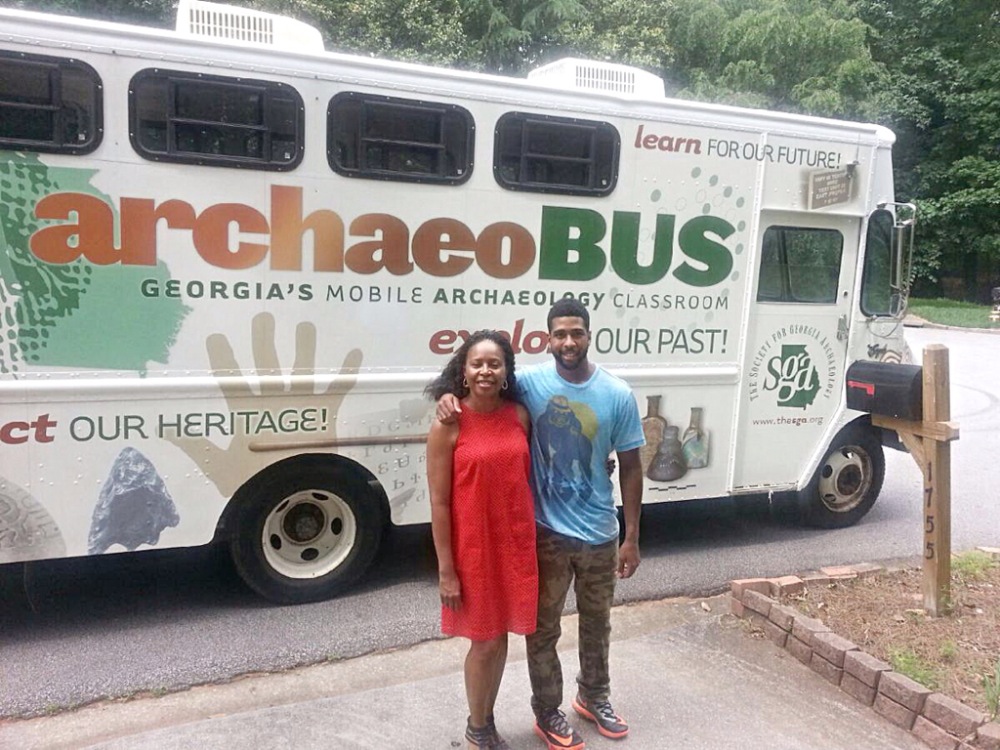 http://thesga.org/category/archaeobus/

Organizer