Ginger versus Rattlesnake bite
On Easter Sunday, as I was gardening in front of my house, and Ginger was walking through some tall weeds not 5 feet away from my porch, she stepped on and was bitten by a rattlesnake. I rushed her to the 24 hour emergency clinic where she was treated with antivenin, intravenous fluids, antibiotics, blood chemistry monitoring, and hydrotherapy.
I picked her up Monday and paid the $1600 for treatment. The plan was to have her transferred to another clinic where our dear friend is a veterinarian and could continue to provide the therapy and now a second dose of antivenin and wound care as the bruising and ulcers are worsening and traveling up her arm and spreading to her chest.
At this point, she will have to stay in the hospital indefinitely to continue the therapies in an effort to save her leg and her life. The costs of her care are escalating and it is because of this that I am reaching out to the go fund me website in an effort to help with the costs of her care. This is going to involve an aggressive wound care regimen to prevent the possibility of skin grafts or even leg amputation.
Please consider contributing to the medical attention, including care and rehabilitation for Ginger. She's a beautiful and loving dog with a lot of life and light to offer.
Blessings and gratitude,
Jaymi and Ginger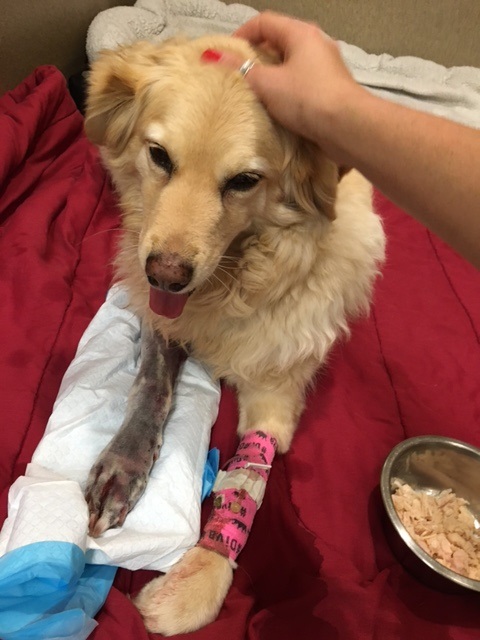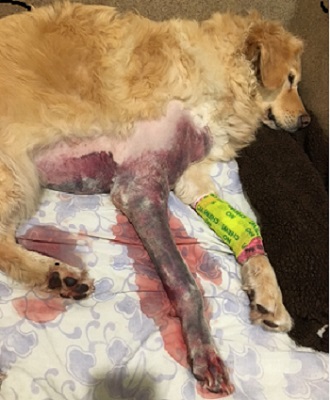 Organizer