Kidney fund for Troy Cost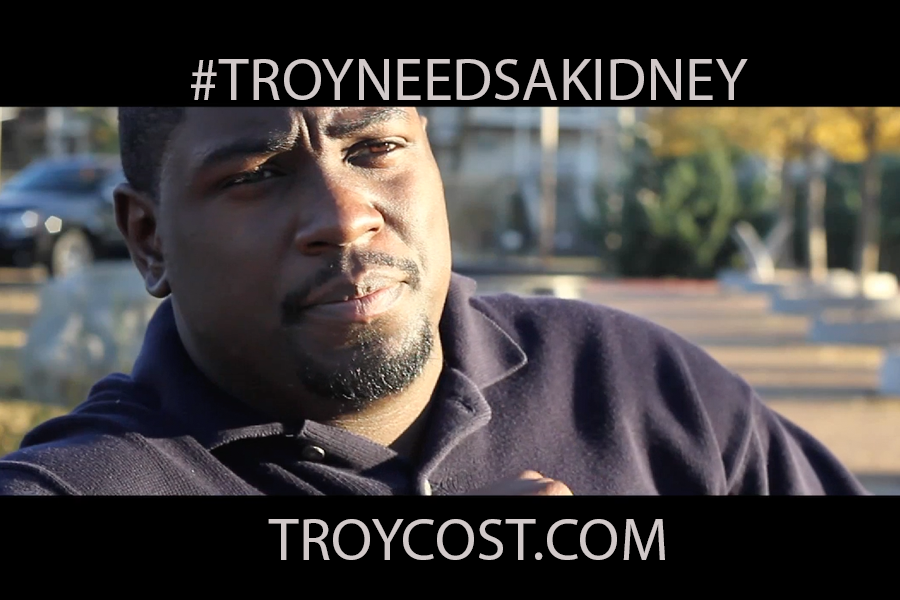 All funds raised will be used for medications, assist donor with expenses, and other medical expenses.
More than 26 million adults in America have kidney disease and I'm one of them. I learned I had an issue with my kidneys when I was around 18 or 19 years old. The doctor diagnosed me with FSGS. My kidney function began to drop but then began to rise. A year or so later things began to take a turn for the worse. My kidney function was now in the low teens and eventually reached single digits. I was admitted into Piedmont Hospital in January 2016 to get my body prepared for the treatment I would soon have to encounter until I receive a new kidney. I'm currently on dialysis and searching/waiting for a kidney. If you would like to donate a kidney to myself or anyone else in need please contact [phone redacted] for more information. I'm not posting this for people to be sad or feel sorry for me but I'm posting this because people need to be aware. At first I was sad and asking God why, but now I look at it as a blessing because I'm using my situation to help others through their situation. #NewLife
Thanks for the love and support everyone have given me through this time of my life.

Organizer