Destination Togo, Africa!
What is a dream? A dream or a hope may seem impossible to us. Sometimes they seem like they could never happen. But to God, dreams are a reality, and they are certainly not impossible! For years now, God has encouraged me to dream big. My family is stepping out in faith, believing that our dreams and hopes would come true. Not because we are good, but because our God is GOOD! He doesn't ask us to have faith and to believe and to dream, just so we can stumble and be shamed. Daddy God is asking us to dream, so that we can live in His reality. The "impossible" things in life are His everyday realities. We are stepping out of the boat in order to walk on water. I recently heard that the impossible thing isn't to walk on water, but to simply get out of the boat (Kenny Peavy). If we could only realize that what we see as mountains in our life, are only mountains because our thoughts give them the power to be mountains, aka impossibilities, trials, difficulties. Once we renew our mind and take on the mind of Christ, we will see that these mountains are only an illusion with the purpose of stripping us of our faith and trust in Almighty God. Really, the mountain is a picture of the great things God wants to do and work in us and in our life, if we would simply surrender to Him.
Our Dream…
My family has the amazing opportunity to go to Togo, Africa to visit Melina's sister and family. Many of you know them, but for those who don't…Joseph and Meleah Ouedraogo lead a Youth with a Mission (YWAM) base in Togo, Africa. They have lived in Togo for the past 3 years. They have an amazing campus that is serving the beautiful people of Togo. They have a school, medical clinic, and ministry training school. Not only are they serving and loving the people of Togo, they are training people from all over the globe to be lovers of God and lovers of people. Our heart cry and dream is to be able to visit them this summer. We are not going just as a fun family vacation (although it will be fun for our family), but we are going with the heart to serve and love. We want to answer the prayer of all missionaries…to have family visit them at their mission. And we don't want to go empty handed. We want to take supplies; not just supplies that are practical and will meet the needs of the Ouedraogo family and the YWAM base, but also supplies that will bless them and their desires. We want to take clothes, food, medical supplies, books, …. We want to go in order to be a blessing!
How to fulfill a dream?
We have taken the necessary steps, steps that we are able to take, in order to make our dream become a reality. We have applied for and received passports for all of our family (no easy or cheap process). I (Jason) got the time off from work! We have lined up someone to house sit and dog sit while we are gone. We have been teaching our family how to step out in faith. We have a money jar in our kitchen where we drop off loose change and money. Our kids are blowing us away! They are putting in their allowance because they are learning how to step out in faith and how to sow a seed into God's purposes!
Our next step of faith is to let you know what we are up to. Airline tickets alone cost approximately $2500-3000 per ticket! We are going to need $15000 to $20000 just to fly there and back! This is a huge step of faith, but our God is BIG and He is able! We don't have this kind of money, but for God, this is nothing! He is able. Please pray for us! Please partner with our family to make this dream come true, not just for us, but to answer the prayers of a missionary, who misses her sisters and family. Help us so that we can be a blessing. Would you pray? Would you be able to give? We would love to hear from you, even if you can't give! We covet your prayers and words of encouragement. Thank you! We are so excited to see our dream turn into a reality. Our trip is planned for July 15-August 3, 2014. We can't wait to tell you all the wonderful testimonies and stories, how God made a way, and what He does on our trip. Check out the video below, to see the amazing YWAM Noepe!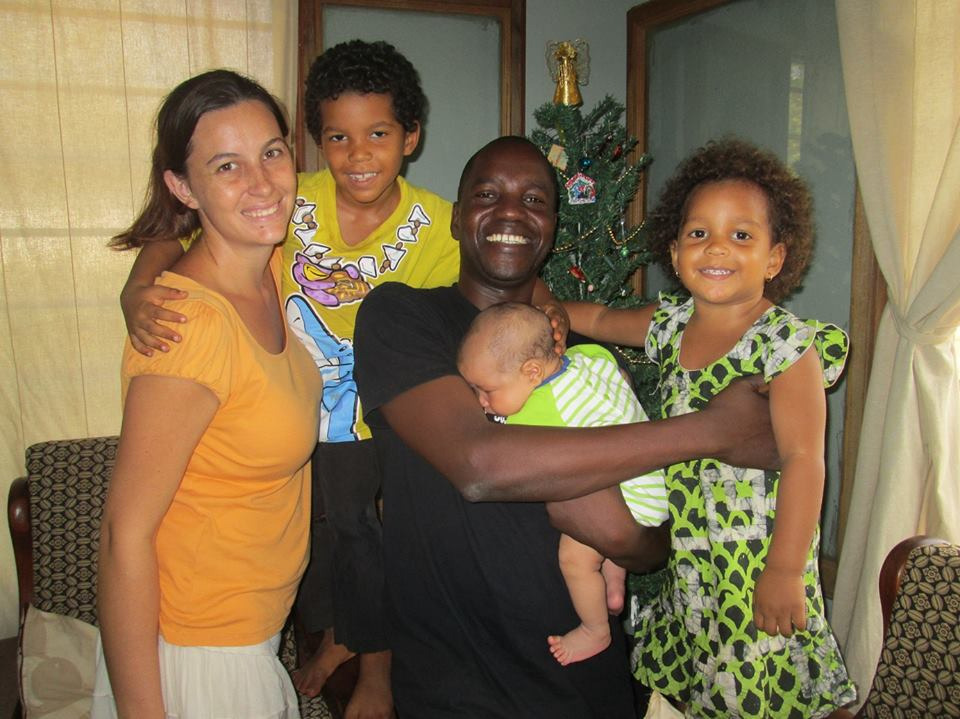 Simon and Christianna Schreifels 
Organizer