Water Purification Unit-Bosnia Flood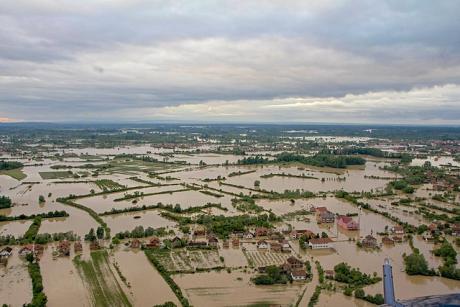 Dear Friends,
For the past 20 years, Bosnia and Herzegovina has been struggling to rebuild itself from the ashes left behind by the war. To add to the hardship and strife, last week, Bosnia and Herzegovina was once again devastated by another heartbreaking event, mass flooding, the worst ever since record keeping began over 120 years ago. Being a country with its population just shy of 4 million citizens, 1.3 million were affected by this terrible event. Overflowing rivers, landslides and heavy rains destroyed hundreds of homes, ruined bridges, blocked roads, devastated livestock, disrupted electricity and contaminated water in most of the region. This disaster killed many people and have dislocated thousands more.  
I am painfully saddened by this sudden and unfortunate event. I have witnessed the devastating effects of the war first-hand; these families have already endured great pain and sorrow, and now to live through another disaster such as this in unbearable. 
I am one of the few fortunate enough to now live in the United States, and I want to do everything in my power to help these families desperately in need. While rescue and evacuation efforts are already underway, I am looking for a long-term solution to help them return home and rebuild once more. 
I am putting together a collection that will be used to buy portable water purification systems. This system will be ideal for households, schools, hospitals or other public institution while the traditional infrastructure gets rebuilt. I am working with the local funding agency, Mozaik Foundation (www.mozaik.ba), which will partner with LifeSaver Systems Company, a leader in the water purification industry, to provide four (4) LifeSaver C2 units to the areas most affected by the floods. 
 LifeSaver C2 unit is capable of delivering up to 2 million liters of safe, sterile drinking water from any water source. The quoted price for one (1) C2 unit is ₤22,000GBP. LifeSaver System Company is willing to sell three (3) units at a 50% discount, and provide one for free as their contribution to the region. In total we are looking to raise ₤33,000 GBP or $56,000USD.
The right to safe, potable water is one of our most basic rights and the present situation in Bosnia and Herzegovina is grave. If we can come together as one community we can make a huge difference. I would be extremely grateful for any help you can provide! No amount is either too big or too small. Join me and the world in helping those affected by this tragedy!
 With much gratitude and appreciation,
 Aida Pasic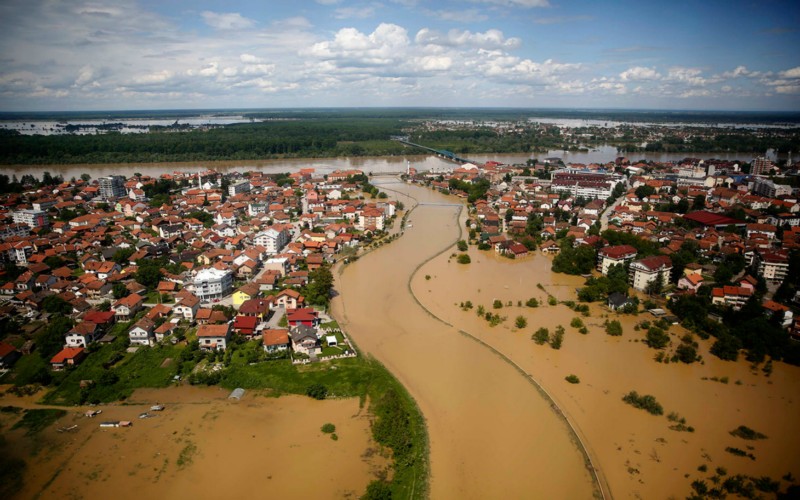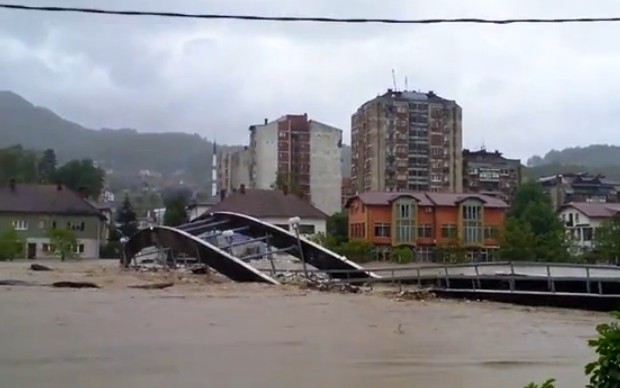 Dragi Prijatelji,
Proteklih 20 godina, Bosna i Hercegovina se bori za opstanak od posljedica koji je rat ostavio iza sebe. Prošle sedmice, pored svih postojećih teškoća, Bosna i Hercegovina je doživjela još jednu srceparajuću tragediju. Beznađe i očaj pogodio je još jednom ratom uništenu državu. Bosna i Hercegovina je doživjela jednu od najvećih katastrofalnih poplava registriranih u posljednjih 120 godina, od kada je država počela registrovati vremenske nepogode. S nepunih 4 milona državljana, 1.3 miliona je izgubilo svoje domove, naselilo škole i druge gradske ustanove i prebivališta. Izlijevanje rijeka, klizišta i obilne kiše poplavlile su hiljade domova, uništile mostove, blokirale ceste, poubijale stoku, unistile agrikulturu, poremetile dotok struje i kontaminirale vodu u većem dijelu regije.
Ja sam veoma ožalošćena ovim nesretnim događajem, jer sam i sama svjedok razornih posljedica rata u Bosni i Hercegovini. Budući da živim u Sjedinjenim Američkim Državama, želim iskoristiti sve što je u mojoj moći da dam svoj doprinos kako bismo pomogli familijama kojima je potrebna pomoć. Mnogi su već evakuisani, konvoji sa hranom, odjećom i vodom pristižu do onih kojima je potrebno svaki dan. Moj cilj je da skupim novac za nešto sto će pružiti dugoročno rješenje, koje bi pomoglo familijama kad počnu obnavljati ono što je ostalo poslije ove katastrofalne poplave.
Željela bih da se prikupi novac kojim bi se kupila cisterna za pročišćavanje vode za kućanstva, dok se lokalna voda koju dobivaju ne pročisti. LifeSaver kompanija, koja proizvodi te cisterne, je napravila ugovor sa Mozaik Fundacijom iz Sarajeva. Cisterna čisti otprilike 2 miliona litara vode. Procišćena voda se može koristiti za piće, pranje, i pripremanje hrane. Mozaik Fondacija kupuje četiri cisterne, od kojih je jedna 11,000 Funti. Inače su 22,000 Funti, ali LifeSaver kompanija je snizila cijenu 50%, a jednu LifeSaver daje  gratis. Mozaik Fondacija je u kontaktu sa Civilnom zaštitom, i vrše se asesmenti za lokaciju gdje su ove pumpe najpotrebnije. Kada cisterne dođu do Bosne i Hercegovine, bićete obaviješteni.
Sadašnja situacija je veoma teška za mnoge Bosance i vjerujem da ako se udružimo i djelujemo kao jedna zajednica, možemo učiniti mnogo. Unaprijed se zahvaljujem na svakoj donaciji. Bilo koji iznos će biti od velike vrijednosti u ovim teškim trenucima.
S puno zahvalnosti i poštovanja,
Aida Pasić
Organizer
Aida Pasic Sahmanovic 
Organizer
Forest Hills, NY