Broken Dreams Need Repair
These two sweet young bunnies were bound by their legs and thrown out of the window of a truck at a local park.  A good Samaritan found them and brought them to The West Esplanade Veterinary Clinic where they were found to not only have broken legs, but also to be pregnant.  Now Adopt-A-Bun (AAB) is paying for their care, which may include surgeries to repair their legs, but we need your help!  Anything you can donate, no matter how small will help so much.  These bunnies need you now!
WWLTV Young rabbits thrown from window in Lafreniere Park
Update:
We have a new baby! The smaller of the bunnies had her litter last night. Sadly, one was stillborn, but the remaining baby appears to be strong and nursing well.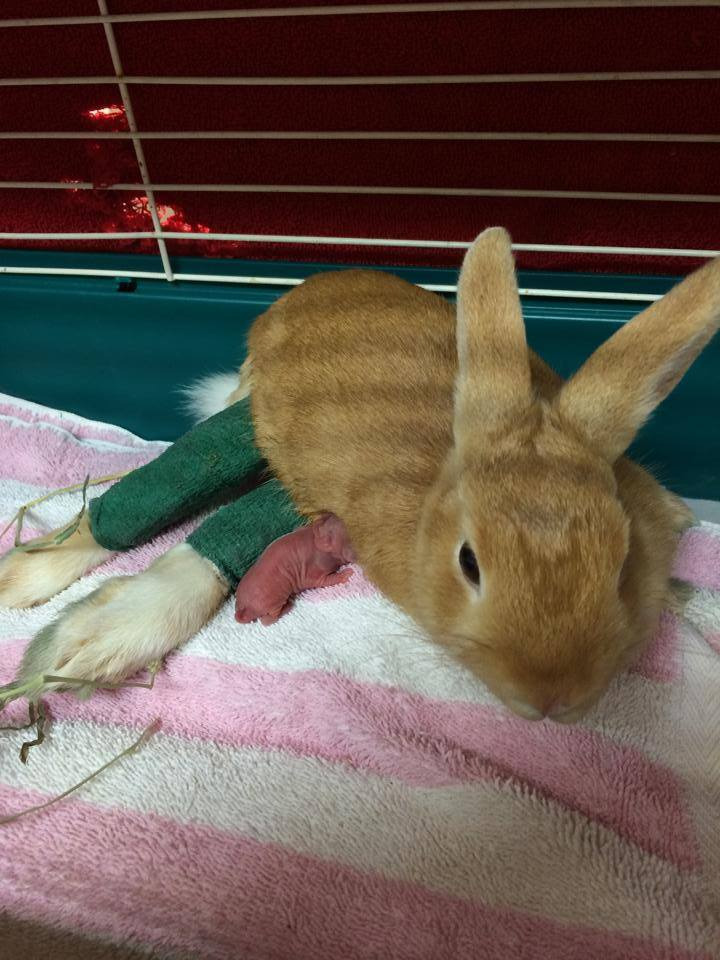 Organizer