Help me Save my Parents Lives!
Hi all,
My name is Cezar  and I have started this GoFundMe page because I am fighting to save the life's of my amazing parents, as my dad  battles cancer and almost losing my Mom!
There are moments in life that you wish will never happen to you and today I am writing a message that I wish I never had to write. It is in a situation where I have both of my parents in ER fighting for their lives. I am asking for help in a stage of last resort and to be honest it took a lot for me to share my personal situation.
It all started in March 2019, I went back home (Bulgaria) after my mom told me that my dad had been fainting and not eating.  My father had always been a strong healthy figure in my life, but the night I arrived he fainted twice, and it was then that I knew something was very wrong. We took him to the hospital and the following week, we were  informed that my dad had 3rd stage Cancer (Multiple Myeloma), a very rare cancer. That day our world changed forever and turned upside down.  
We had no time to come to terms with what we had just learned, as we only had weeks before the inevitable. I did all I could to find treatment for him in Bulgaria, yet I was bounced around hospitals with no option for treatment. Our hopes for my dad slowly started to evaporate as he got weaker and weaker by the day. I read books about the cancer and made hundreds of calls to hospitals around the world...yet, every time I was turned down because his treatment required options not covered by insurance companies.
After many sleepless nights I did find a hospital in Spain, where an amazing group of oncologists agreed to take him.  The day when the doctors agreed to help was probably the best day of my life. The joy was met with some harsh realities as we had to sell my parent's house and move their lives to Spain.   I rented them a place next to the hospital, and we all started learning spanish and only the thought of my dad getting a proper treatment kept us positive.
His treatment had a rocky start and we had a few scares we would lose him. The stress took its toll on my mother and she too started fainting and had to be taken to the ER. My parents have been inseparable ever since we have memories of them, and as strong as my mother was, all the pressure from her husband being in so much pain got to her. 
So now, I went from about losing my dad to almost losing my mother as well.  My family has been spending  24 hour a days in the ER for weeks watching my parents go through countless x-rays, scans, MRIs and other hard to remember 3 lettered tests. My parents are brave and fighting and I am trying to stay strong and fight the battle with them. 
My parents have insisted I not further financially burden myself to fund their care and I came to learn they had withheld telling me about their ailments for some time out of fear I would burden myself. 
But I cannot let them go.
It has been tough psychologically and financially in the last 7-8 months as I took loans, sold my family home, and borrowed against my 401K. And here I am writing this and asking for help. 
Since diagnosis for my dad, I have spend over $200,000  and just when I thought I was able to do it on my own, it seemed that we were just getting started with all the treatments.
Currently, I am launching an online campaign in hopes of raising $250,000 to help me pay for the cost of two surgeries (~100,000 Euros), 2  cycles of chemotherapy that run approximately 20,000 Euros a cycle, a Bone Marrow transplant , vital medicines and hospital stays that cost over 20K Euros.  So far I have tried all the financial options I can find and all of my resources are on the table, and looking at any assistance from my friends to help me save my parents.
For those of you who know me, you know that I do everything possible in my daily life to support kids without parents to get an education. I have been committed to that cause throughout my working life. So all the money that I raise today to help save my parents I will give back to kids in need in the future to get educated. I will share a website where everyone donated will know exactly how many kids and how I have helped.
My parent's life has been dedicated to raising kids and I could not think of a better way to continue their life goal by potentially helping hundreds of kids through your kindness! 
Your help so far has been overwhelming! I managed to pay one of the surgeries and can see relief in my parents eyes when I talk to them every day. Now that they know that I am not alone in this fight!
Please feel free to share the campaign and any advice you might have.
Thank you!!!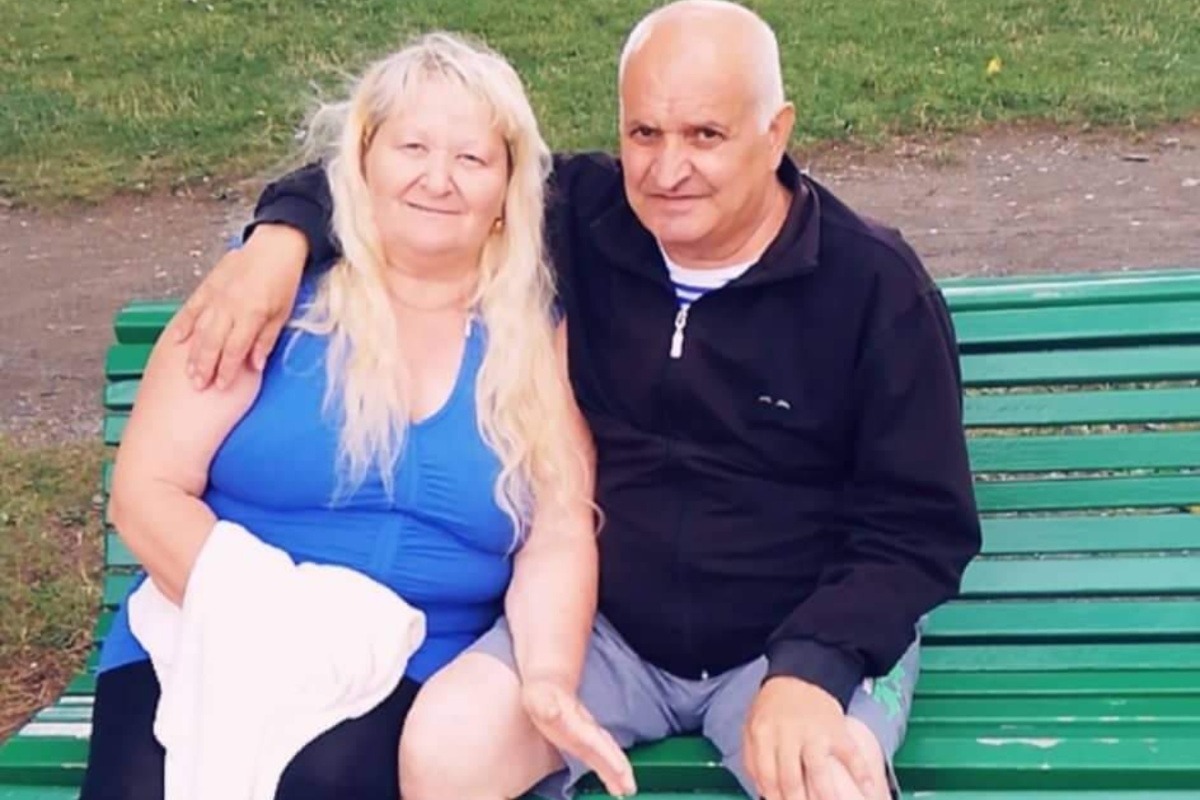 Organizer
Cezar Atanasov 
Organizer
San Francisco, CA