Update:
The first trip to Cambodia to assist this family and villagers we connected with was a smashing success. We were able to provide money for some basic needs and school uniforms as well as create connections in some small villages to assist the natural health needs of many community memebers.
You can go to Facebook.com/DrKevinGyurina to see all the pictures and videos... and keep a look out .... more reports and pictures are coming from some of the locals that had cells phones!!
Phase two is underway and this is where your help is most greatly needed.  Your assistance in purchasing a van will provide a steady income for this family I have connected with but will also allow us to bring natural, non-drug, non-invasive healing care to needy people.
Even just on the second day some of the people from the first village came over to show me how great they had improved.
One man, unable to life his arms to eat, both feet stricken with numbness and lack of power came to show me on the second day how much he improved. Among the smiles and laguhter he began to dance and lift his arms over his head with complete joy. He then asked me if I could work on him again! Such a beautiful experience. 
More details to come but the doors are open to have a true impact on an impoverished people.
Thank you for your help and blessings!
Dr. Kevin Gyurina
(See the original story below)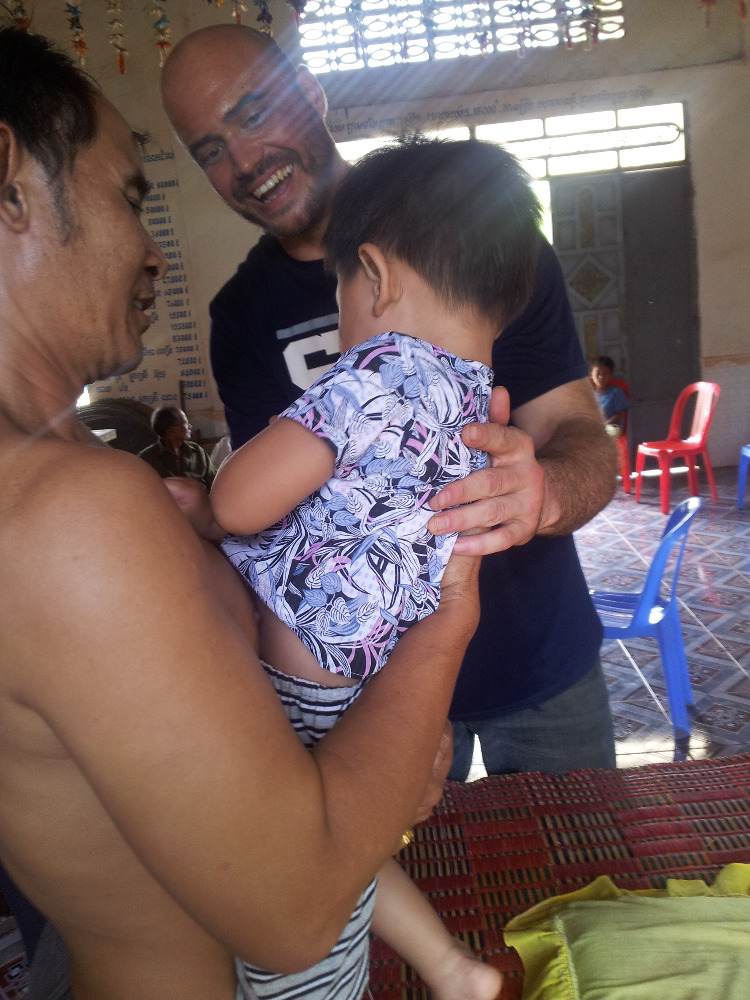 In a great time of need this man and his family helped me everyday for almost a week. Fed me, borrowed a motorbike to take me to the embassy (multiple times), helped me with flight changes during a national holiday and when we had free time took me to many amazing sites and places in and around Phenom Phen. Even though this man and his family have next to nothing he offered everything out of goodness of his heart. I have decided to return the goodness. His dream is to own a passenger van to operate a touring business in cambodia, but it's required that the driver own his vehicle to be provided customers from hotels and other travel companies. To do this I have decided to donate my services as a chiropractor and return to Cambodia to adjust local people that are desperatdly in need of health care, body balance, and relief of pain. We will be accepting donations from the local people, but are only asking for what they can easily afford. The van he desires is approximatly $11,000.00 USD and I would like to raise additional funds (total15,000) for any unknown expenses for his business and to assist in my flight and hotel. Your assistance in helping his family and all the local people that I will be in contact with is GREATLY APPRECIATED!! Thank you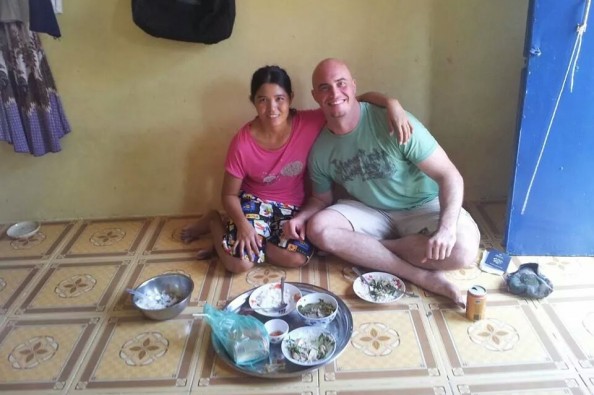 Organizer