Our beautiful daughter Olivia, at just the young age of 6, was diagnosed with the most aggressive form of brain cancer, Medullablastoma Large Cell Variant-level 4. Just yesterday (3/9/16) we were given 2 options of treatment.
Here is her story...
Olivia Yvonne, born 8-31-09, was our first child. Jamie and me were both children ourselves but we knew what we were doing and we knew we wanted a family. Both of us coming from divorced families and having the same belief that no one is ever ready for a child weather it be financially, emotionally or mentally, we knew that our love would be enough to create one of the most beautiful children that's ever been brought into this world. And that's exactly what Olivia was. She was our princess from day one and our only focus. Olivia has always been a healthy child. She grew up a happy loving child even with having two young "adults" as parents who couldn't always get it together. With the help of both of our families, she was able to remain having a normal childhood. Taking after her Dad in height since birth, we knew sports would come easy for her. We always threw around the idea she would play basketball or volleyball but when the time came, this girl wanted to play soccer.
She started playing when she was 5 through BSSC and was the star of the team her first year playing. She absolutely loved it! After an amazing first season that ended in Summer of 2015 she knew she wanted to start up something else but wasn't sure what. She was in summer school at the time but always wanted to do more. At this point, Olivia had a little brother named Noah (from Jamie and me) who was the absolute light of his big sisters eye. They have always had a special bond that will forever be unbreakable. Jamie and me unfortunately were no longer together at this point and finances became a struggle for any sort of extra circular activities. After finally searching for any sport/activity/class, just anything for her to try and do, Olivia decided she wanted to try dance. We started her in combo classes that combined ballet, tap, jazz and acro so she could get a feel of all the options and see which one she liked best. She loved to dance and of coarse, was the star of the class, in all 4 of them too. Since day one, this little girl has always been a perfectionist with everything. Weather it be school work, soccer, dance, coloring, board games etc, to be anything less than perfect just was not ok for her. Her dance class had their recital in December of 2015 and Olivia, big girl in the front row, did amazing. She loved it! She got to wear red lipstick and show off her moves and did just absolutely amazing. 
Shortly after that, is when the headaches began. She was just recently diagnosed with near sighted vision and was prescribed to wear glasses 24/7 to help correct her vision. Her right eye was 20/20 but her left eye was 4x weaker than the other so glasses was our option along with doing a 3 month follow up to see if they were helping, if not, the other option was to start patching. Being that the glasses were still so new, I thought the headaches were stemming from them so we did a follow up with her ophthalmologist at CMH who stated it wasn't.
Headaches began to be on and off but never to the point of a migraine. We went back to her pediatrician to see if something else was the cause of them. She was diagnosed with a sinus infection which was treated with 14 days of antibiotics which seemed to help. As time went on, more and more symptoms began to appear. She was becoming more and more tired earlier and earlier each day at this point, but we just looked at it as being exhausted. She was dancing two nights a week and had her second season of soccer starting up so as usual, she was a very busy girl. In mid to late February of this year, her brother was diagnosed with the flu and was put on Tamiflu. Olivia had showed no signs or symptoms of having it right away but 2 days after he was discharged from CMH she began to ran a fever so as a precautionary step, her pediatrician recommended Tamiflu for her as well. Shortly after starting the medication I began to notice the unsteadiness on her feet. She became very off balanced anytime she would be up on her feet weather it be walking or just standing. And to the point she couldn't do it on her own without falling. I thought the symptoms she was showing was a side effects of the Tamiflu so I did some research and some things matched, but not the unsteadiness on her feet so I quickly decided just to take her off the medication just incase.
It was that following week she had dance Monday then dance and soccer on Wednesday and the off balanciness was very present. It was that Thursday (3/3/16) that I picked her and her brother up both from school as usual and she began to tell me her right leg was starting to bother her along with another headache coming on. I had then called Jamie and told him the plan which was to take her down to CMH ER to be seen. We got down there around 6:30pm and did not go back into a room till close to 9-9:30pm. From there we sat for what continued to seem like forever with both children in a small ER room with one bed and one recliner. The doctor came in and examined Olivia and decided that a CT was in order. She had the CT done around midnight that evening and once it was done, we just wanted to try and all get some sleep because we knew we would be there awhile waiting for the results. After what seemed like forever, two physicians came in and asked if Jamie and me both would go with them to discuss the results. We were pulled into this little consultation room which is where they informed us they did find a large mass in the back of Olivias brain that they were very concerned about.
From there we were admitted and was transferred up to PICU within a matter of hours. They had scheduled her 2 MRI's to get a better look at this "mass" and to check her spine due to her having this right leg pain. They had to sedate her for the MRI procedure due to the time length of each one. Once they did the MRI's it wasn't long after the doctors came in and stated that the mass was in fact a tumor and that there was one on her lower spine so we were looking at doing surgery to remove the one in her brain right away. The plan was to give us time between MRI's and her procedure to explain to Olivia what was going on but at this point there was only an hour time in between so the new plan was to keep her comfortable and keep her sedated. Surgery took about 4-5 hours on Friday 3/4/16 and went great. The neurosurgeon came and spoke with me and Jamie after and even stated that anesthesia team was quiet bored during the procedure because her vitals were so stable which was good to hear. Once they got her back up to PICU which is where we met her, she was very out of it for awhile as you could imagine. She had an EVD drain placed in her head that was draining the extra fluid from her brain to relieve the pressure since her body hadn't been able to do it in her own due to the location of the tumor. Lights, sounds, lots of people were all things that made her head hurt so at that point we were just trying to keep it as quiet as possible and keep her comfortable.
Next day we did a follow up MRI to check and see how much of her tumor was removed which we quickly found out was about 99%. The EVD was going to have to say for a couple of days but now it was just another waiting game. We then were transferred to the Burn Unit across the hall from PICU due to Olivia being stable but still considered critical. There just happened to be multiple life fights brought in that were in more serious condition than her which was understandable. After 3 days with just waiting and maintaining her pain and trying to keep her as comfortable as possible, we finally met with the Director of the Pediatric Brain Tumor Program with Pediatric Neuro-Oncology here at CMH who gave us the specifics on Olivias type of tumor that was removed. He confirmed once again that the tumor that was a Medullablastoma, the most common type of brain tumor found in children. Her tumor specifically is a large cell variant tumor, or Grade 4, so in laments terms, the most aggressive form of Medullablastoma cancer. He also stated that they are testing Olivias specific genetic coding or DNA to confirm that she carries a MYC amplification gene, (which he is 99% sure that she does) which just makes her type of tumor that much more aggressive. He also confirmed they did find another tumor on her lower spine which is why she is still having uncontrollable leg pain and that is very concerning to him. We were given two options as far as treatment goes which is to start it here at CMH alongside the Cancer Specialists Doctors at KU or enter a trail study that is currently underway for her specific type of cancer at St. Jude's Children's Hospital in Memphis, TN. The trial study at St. Jude's offers two more forms of chemo alongside the normal radiation and chemo treatments. We understand it is only a trial but if there is a chance these 2 medications can help our little girl we see it as being worth a try.
This is where we are asking for family, friends, and people all over to help us with the cost to get there. Due to being the hospital the last week, nether Jamie nor myself have been able to work. And now with this diagnosis we have no idea when we will be able to go back, if ever. Our little girl and getting her back to being her beautiful 6 year old self is our main focus. This awful disease has showed up out of no where and is obviously a force to be reken with but we are determined to beat it. This could be a multiple trip journey for us or would could end up having to relocate all together. Not to mention, if Jamie isn't able to transfer his position to one in Memphis, we will lose his insurance which is the only coverage Olivia currently has.
Every little bit helps and we appreciate everything everyone has done up until this point. Like I said, this journey is just beginning for us and we just ask if you cant donate financially, please share this and just continue to pray for our princess and keep her in your thoughts. Or if you prefer not to donate to our cause, donate to St. Judes and help the millions of other children around the world that are fighting for their life. No child should ever have to go through something like this, no matter their age, family history, personality anything. Cancer doesn't care. It attacks every part of you and all of those around you. we are a family and we are in this together. No matter how long it takes.
Thank you to everyone!
Love,
The Patzke's!!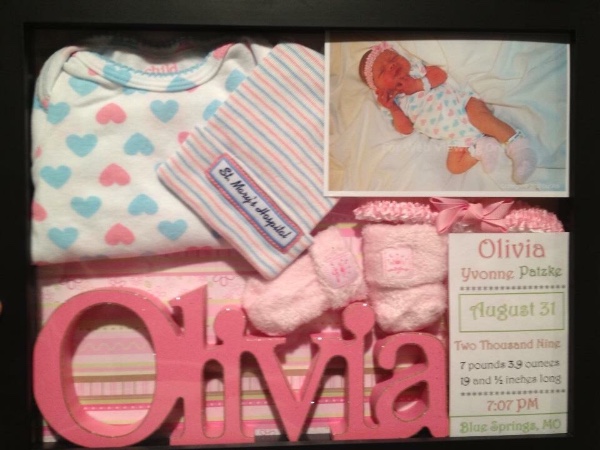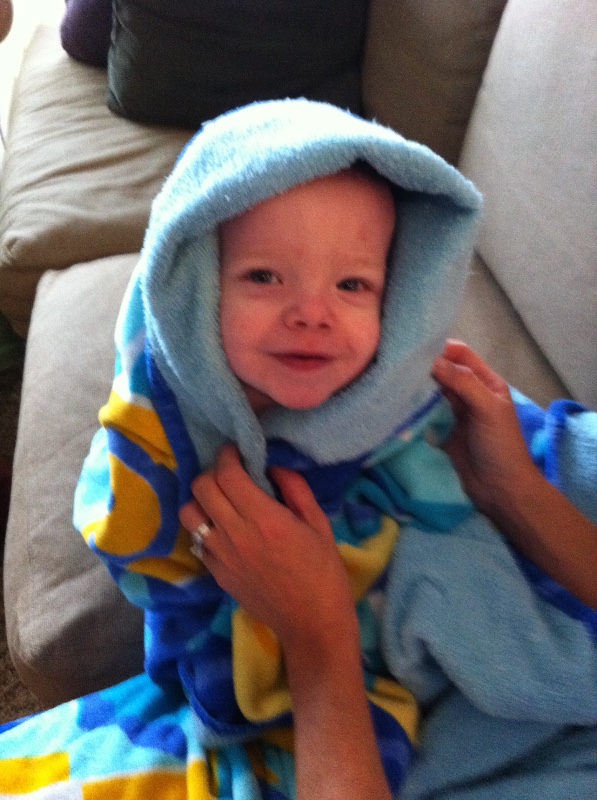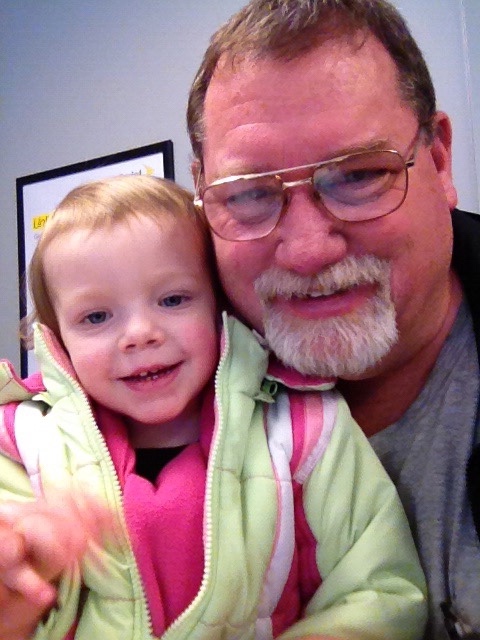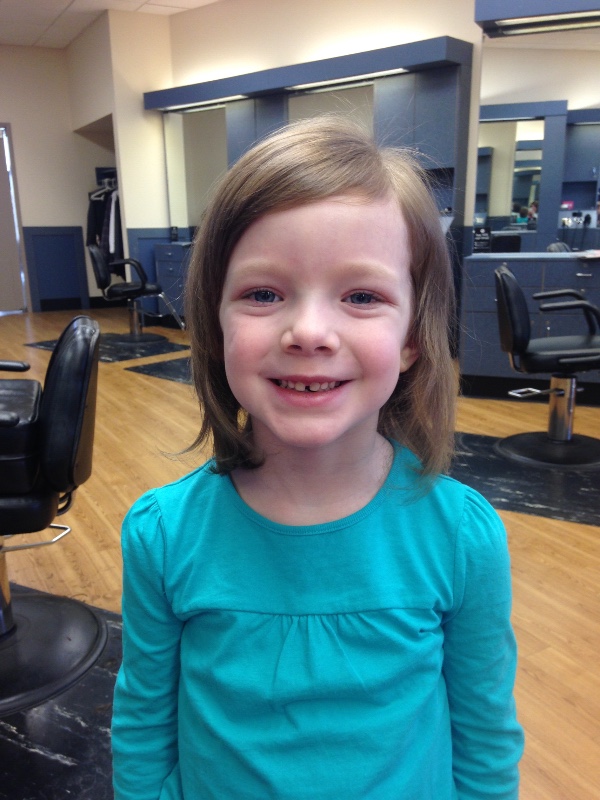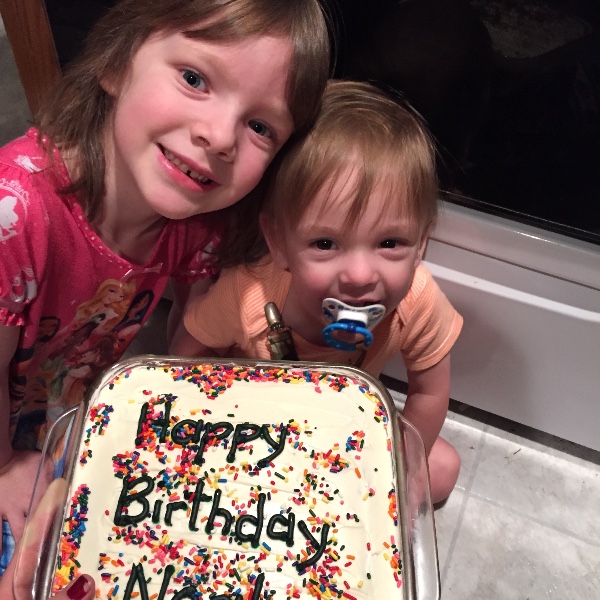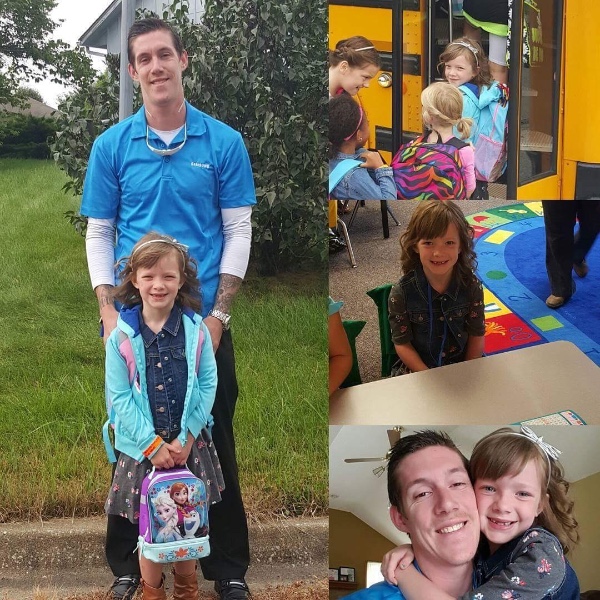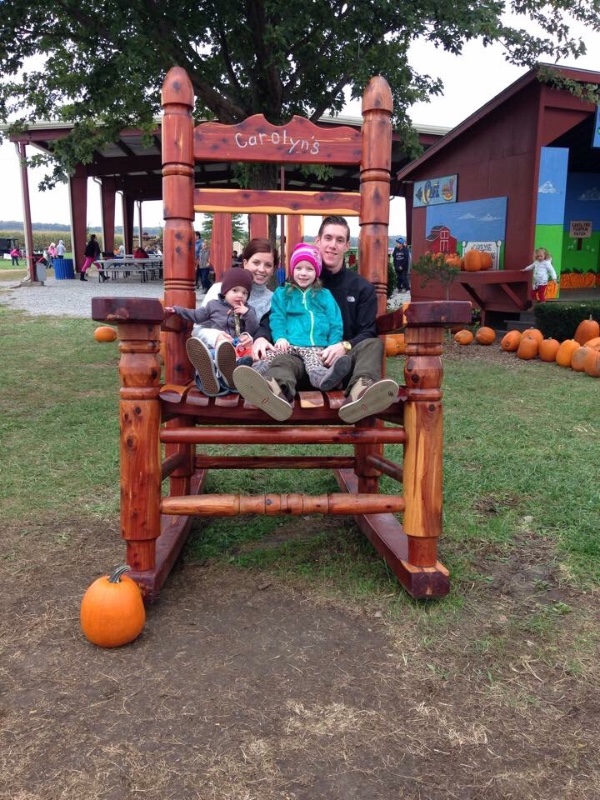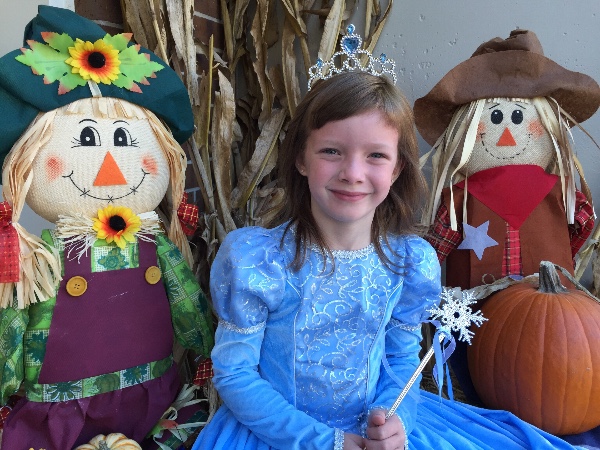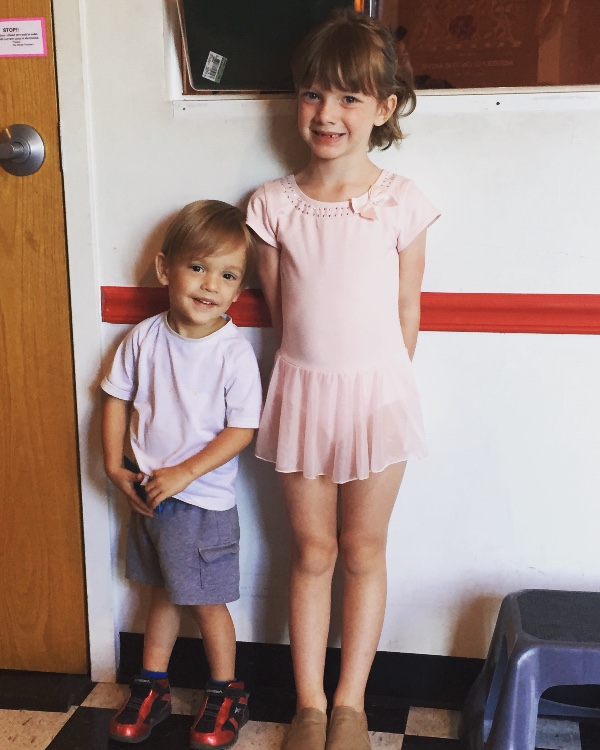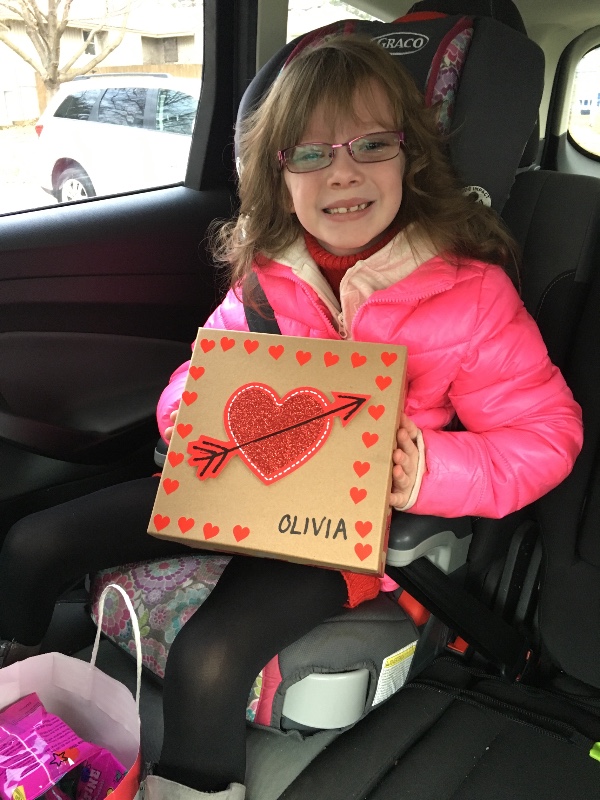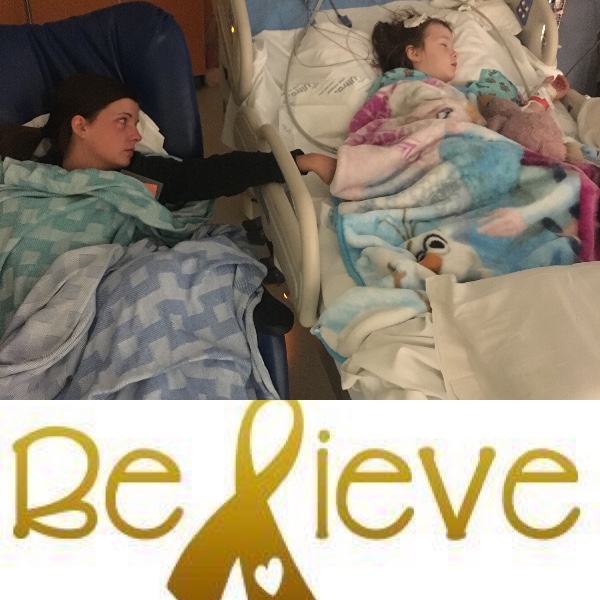 Organizer
Macy Patzke
Organizer
Blue Springs, MO