Thank you for visiting Mary Beth's GoFundMe page.  This is a brief run-down of what's going on with our dear friend and why I have set up this site:
A few weeks ago, the doctors found a recurrence of Mary Beth's colon cancer; another tumor. They've told her that the cancer is aggressive and the tumor's locale involves other key organs (bladder, pelvis etc.) Her case has been moved to the Seattle Cancer Care Alliance. 
The next five months will involve 6-8 weeks of daily radiation and chemotherapy in Seattle (w/weekends off). The doctors are hoping to shrink the tumor. Then she'll have surgery in Seattle and about an 8 week recovery after that. Please check her CaringBridge site for updates.
http://www.caringbridge.org/visit/marybethbeuke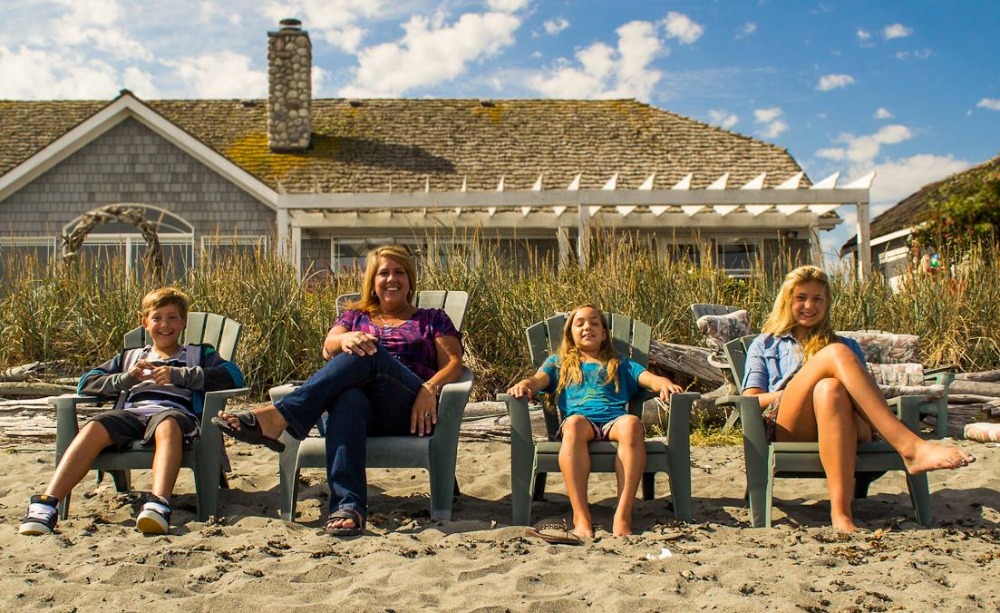 If you have just accidentally bumped into this site, here's a little info to help you know who Mary Beth is.
Mary Beth Beuke
is a dedicated single mother to her three children; Elise and fraternal twins, Blaise and Emma.  Even during the midst of last year's chemo, she amazingly attended as many of her children's church, athletic, musical and scholastic events as possible. She's an accomplished photographer, sea glass expert, artisan and owner of
West Coast Sea Glass
 .  In fact, she just recently published a beautiful book full of information and breathtaking photograghs of sea glass entitled, 
The Ultimate Guide to Sea Glass
 I have no idea how she finds the time to do all this because Mary Beth, a devoted Christian and retired Youth Minister also currently volunteers as the lead of Women's Ministries at Sequim Community Church. That, my friends, is a whole lotta hats to wear.  
Mary Beth is a much-loved woman with many talents and many friends.  Let's help her by removing the looming burden of debt from her mind so she can focus on her family and future health.
Would you like to lend a hand?  Donations can be made through this site or if you would prefer they can be sent directly to me or to a PayPal account.  Please contact me (Erin) through this site and I will give you the necessary information.  
Thank you all!!
LET'S LOVE US SOME MARY BETH!



Two Ladies Who Love Mary Beth 
Organizer