At 59 years old, Dad was just called to Heaven to be with his lost loved ones. He battled two strokes, stage 4 melanoma, several severe infections, and pneumonia, and he did all of that with a brave face and strength of a thousand warriors. He overcame more than he should have and gave us 4 extra months to love him.
Below is the start of the nightmare that just ended:
February 1, 2014, my sweet mother passed away suddenly at the age of 62. On February 6th, fresh into the heartache of losing our mom, we found my Dad at his house, laying on his bed unresponsive. He just turned 58!
He was rushed to the ER via EMS, where we soon found out that he was in a diabetic coma AND that he had suffered a massive stroke. There was an enormous bleed on his brain and he had to be put on a ventilator to continue breathing. A couple of days into his stay his brain swelling became so bad, a wonderful surgeon felt it best to come in on his day off to operate and remove the blood, along with part of a tumor they found. He stayed in a coma for a week and a half.
Pathology came back to show that the tumor was part of Stage 4 Skin Cancer that had spread from an orange sized tumor under his right armpit. Previous to this stroke, the only health problems he had were managed diabetes. This man walked 5 miles a day, every day! This news of skin cancer, and stroke caught us totally off guard!
Oncology gave him an estimate of a few days - a few weeks to live. (This was 83 days ago!). He recieved 10 rounds of direct radiation to the brain to help with the tumor there, but was not a candidate for chemo because of how weak he was. He could barely even move one hand and was communicating by squeezing his hand or even just slightly nodding his head.
We didn't give up on him, and he hasn't given up on himself. Every single day we visited. Stayed hours on end with him in ICU, and then he spent 6 weeks in HealthSouth Rehab. He talks just fine now, but suffers from a lot of confusion. He for some reason thinks that everyone he encounters is a 4 star general in the military, but hey, at least he shows everyone a lot of respect! He can now move both arms, and both legs, but cannot stand or walk, or even sit up by himself yet. He is completely dependent, with the exception of feeding himself. The man has always loved his food!
I have been doing every natural cancer and brain healing remedy I can find through research, including Essential Oils, Distilled Water, Paleolithic diet, and a few others. (I won't tell you all of them, I don't want you to think I'm crazy... Ha!) Long story short, I'm trying to heal him until the chemo can start. I'll tell you this much, EVERY doctor that has seen him has flat out said they were surprised he made it. That they didn't expect him to live through what he went through, much less be doing as well as he is! His oncologist is now on board with treating his cancer too, YAY!
He has just recently (3 days ago) come home to live with my family (Me, my honey, and our three children, ages 12, 4, and 8 months!) and I am taking care of him. FYI, I have no medical background, but I have done a darn good job learning so far. I knew to expect a lot, but it is a LOT. With the three kids and thier daily lives and needs, and all of Dad's needs, I certainly stay busy. I've temporarily stopped my day job of photography, because let's face it, that's not practical at this point. I have to do my best to aleviate what stresses I can to do my best job caring for him. And my kids. And if I have time, my dogs.... JK, I'll take care of them too. ;)
Here comes the GoFundMe part: Well of course, he has racked up quite a few medical bills. 83 days in the hospital is not cheap. He does have insurance, but even just the copays will make you shake your head. On top of that: Now he is home, and now he has several appointments to go to for follow up and treatment of his cancer! And those appointments will be ongoing. And guess what? Since he is wheelchair bound, he has to have special transportation. And our family car can't accomodate the wheelchair. And he cannot get in and out of it to sit in the car, so we have to schedule transport for all of his appointments, which are plentiful, believe me. And all of the fun things that go along with his condition. There are so many things that I never realized that insurance doesn't cover, and it makes me sad for people everywhere. I am also in the process of becoming his legal guardian, and court costs can be a thing to fear as well.
I have prayed until I can't even stay awake, and I have asked for leads to follow and one of them has been to create this account for help. I denied the thought to do it so many times, because if you know me, I am NOT one to ask for help. EVER. I am the helper. I love to help. I can't think of a GFM account I've seen that I didn't donate at least 5 dollars to. That's my Mom in me. She was a lover of people too. 
So, thank you. Even just for prayers for us. We have a long journey ahead and I know that support is key. <3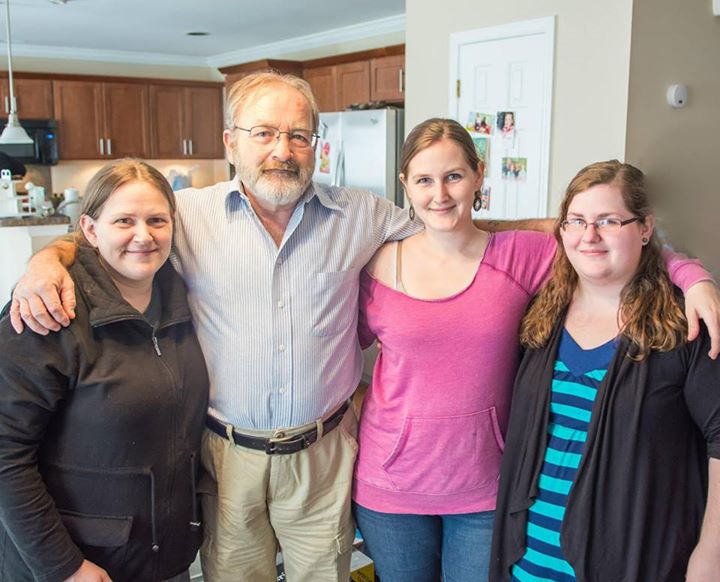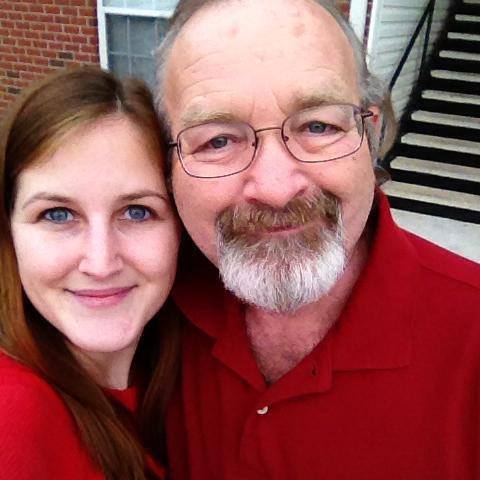 Organizer