My name is Aubrey Baxter, and I need your help to get to the 2016 Summer Olympics in the hammer throw. I am a 15-time National Champion, hold three national records, and am a 27-time All-American. I've also finished in the top eight of the last three national championships and Olympic Trials. During the 2012 season, I was ranked no. five in the country with a throw of 232'6 (70.90m), with the top three going to the London Olympics. I've also been ranked as high as no. 24 in the world.
I've taken the last year and a half off to finish my master's degree in counseling and human resource development with an emphasis in school counseling, and I had my first baby, a little boy named Gerrit Jr.
But I'm back to training again with the dream, drive, passion and belief that I have a chance to represent the USA in Rio de Janeiro at the 2016 Summer Olympics. This is where I need your help. I currently work as a waitress at Wheatfields Restaurant in Omaha, maintaining shifts of nine hours a day. Add in four-hour trainings five to six days a week on top of family duties, and my hammer throw is bound to be affected. With your help, I could cut back to part time as a waitress and achieve my Olympic dream of representing the USA in Rio.
To do just that, I need a total of $20,000 over the next two years. I'm part of a non-profit organization, Nebraska Running Club/Team Nebraska, so every donation I recieve will be tax-deductible as allowed by law. My supporters are the reason I'll be able to make it to Rio, and I'm very vocal about how much I appreciate them. I would love to include you on my uniform advertisement and tell all my fans and followers on social media about your support. I'm also open to any other suggestions, appearances or presentations that will be helpful to you.
My current sponsors include Wheatfields Restaurant, Nebraska Elite Sports and Fitness, Team Nebraska, Max Muscle of Bellevue, the Sarpy Kiwanis Club and the Baer Foundation, as well as several generous individuals. Thank you for considering a sponsorship. With your help, I can make it to Rio and represent our great country.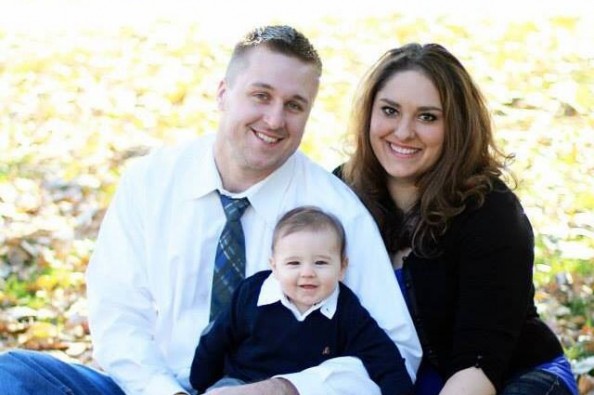 Organizer