Cribbs and Cook Family House Fire
On the evening of Monday, August 3rd, an unthinkable tragedy struck at the residence of the Cribbs/Cook family. Their home of 6 years burned to the ground due to a brush fire that started along the highway. The fire spread rapidly and engulfed the entire house, leaving very little behind.



Alexis managed to escape the house with her 3-year-old daughter, Liliana, just in time before the walls and ceilings collapsed around them. At this time, Steve was rushing home from work to see that the house had already succumbed to the fire.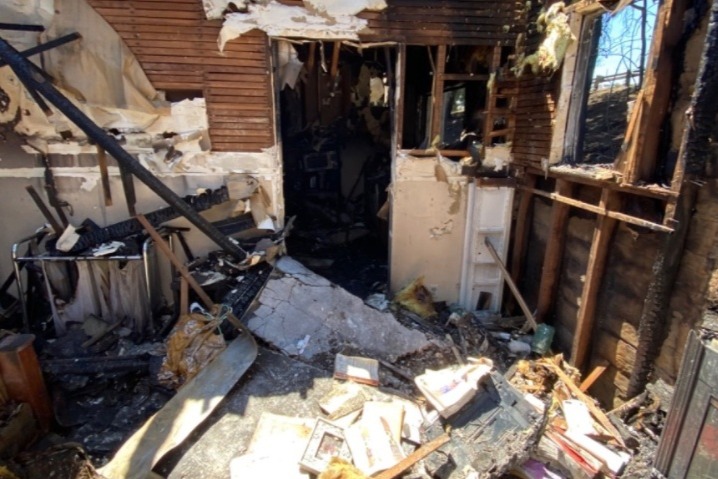 This GoFundMe is made to support Alexis, Steve, and Liliana and help them to get back up on their feet after such a horrible tragedy. The funds will be going towards any necessities the family needs and a new place they can call home.



In the midst of these devastating events, Liliana's 4th birthday is also this upcoming August 14th. Thus, a portion of the donations will be saved for Liliana.

We need your help to support the Cribbs/ Cook Family expenses, so that we can continue to make it by each day. 

Our campaign goal is $20,000. This will be used in the following ways:
- Daily expenses for food, water, and shelter
- Liliana's 4th birthday

Thank you for reading our story. We appreciate any help or contribution, no matter how big or small, we promise every penny counts. 

We will keep you posted on the use of funds and our progress going forward. Any questions, please contact us here. Thank you everyone for your support.




FAQs:

Who are we and where are we from?

This campaign is led by Chloe, a family friend to Alexis. She is running it on behalf of the Cribbs/Cook Family.

Why is fundraising for the Cribbs/Cook Family necessary now?

On top of living in the midst of a pandemic, we've lost everything in the fire on August 3rd, 2020.

The damages cannot be undone and we're now in a position where we cannot return home as everything we've owned has burnt to the ground.

Right now, we need help financially for us to recover from this terrible incident and a place to call home for the time being. In the short-term, we need to cover out bare necessities such as food, water, and shelter.

As Liliana's birthday approached on August 14th, we will set aside a small portion for her 4th birthday.

In the long term, we will use donations to help set us up for a new future filled with hope.
Due to an overflow of clothing donations, we are no longer requesting them. Thank you so much! 
Other donations:

Please contact Chloe Villanueva at (650) [phone redacted] via text message for all other donations, such as toys, appliances, books, kitchen items, toiletries, masks, gloves, etc.

Questions?

Please message us here and we'll get back to you within 24 hours.
Become the first supporter
Your donation matters
Organizer and beneficiary
Chloe Villanueva
Organizer
San Jose, CA