888 KM Physical Endurance Challenge - IKA
Hello everyone! 
Mike and Gavin here. On Friday the 26th and Saturday the 27th of June, we are attempting to run and cycle a total combined distance of 888 kilometres between us in aid of The Irish Kidney Association. On both days, we are set to a twelve-hour work period to get the kilometres in between the running and cycling distances which we have planned. We are going to tackle the work-load in two blocks of six hours per day. We will both be covering 400 kilometres cycling and 44 kilometres running over the two-day endurance event. 
The Irish Kidney Association are a charitable voluntary organisation founded in 1978. They are dedicated to meeting the needs of renal patients and their families and carers, living with and affected by end-stage renal disease. These needs are spread across all aspects of life – medical, social and psychological. The profile of the kidney patient ranges from infanthood to the elderly who are undergoing various methods of treatment – haemodialysis, peritoneal dialysis (both CAPD and APD) and kidney transplantation. 
Kidney disease affects all age groups, both men and women. The reality of kidney disease is that it may impinge on many strands of a person's life including health, employment, education, social life and relationships, physical fitness and general well-being.
Gavin and I have become acutely aware of the importance of raising awareness for the life-saving value of kidney and organ donation. To be an organ donor is to give and save a life. The progression and expression of physical fitness is paramount to our lives both personally and professionally and we believe strongly in the practice of training and exercise to maintain a healthy body and a healthy mind. It is essential to be continuously grateful for good health and body functionality as a large number of people in this world are less fortunate than us due to physical illness. We both have a personal affiliation with individuals who have been affected by kidney disease and therefore, we are thrilled to be raising much-needed funds for such a worthwhile cause.
We have been training hard and we are looking forward to the event!
A small donation or whatever you can give to support our efforts for the Irish Kidney Association would be greatly appreciated.
Thank you for reading,
Best wishes,
Mike & Gavin
"Don't pray for lighter burdens, but for stronger backs" - Buddha
https://ika.ie/
  - Irish Kidney Association Website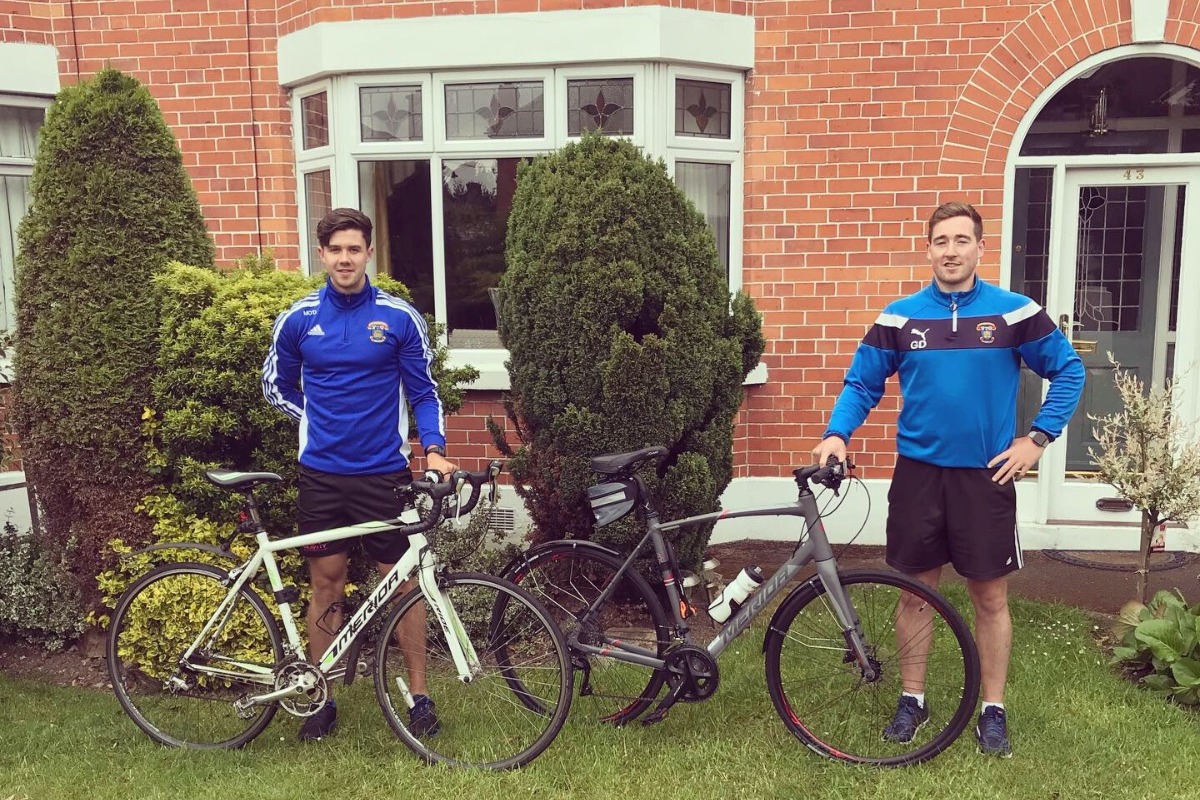 Michael,Orla and Ailbhe Connolly 

Fundraising team: Mike O Driscoll & Gavin Downes (2)
Michael O'Driscoll 
Organizer
Raised €2,055 from 57 donations
Margaret Fox 
Team member
Raised €200 from 3 donations