Chance the Special Needs Bulldog Puppy
UPDATE: THANK YOU EVERYONE! We were able to reach our goal and exceed it as well! This helps us big time because it covers his first set of surgery and starts his rehabilitation. Although he may require a bit more later on it is defintely taking stress off knowing he is covered for the first half! We are overwhelmed by all the love he is getting and I'm so thankful for this amazing community. Please keep updated with his progress on his facebook page: FACEBOOK Page
---
Hi everyone, meet Chance! As many of our followers know, our rescue does our best to take in these special cases similar to our very own Batman, the Awesome Wheelchair Dog. Chance is an adorable 2.5mo old English bulldog who was brought to the shelter and set for euthanasia. Poor Chance had suffered from broken bones and deformity of the arms and legs at such a young age. When we saw this poor boy we saw his drive to live and his potential. We know Chance will need a lot of love and support during this process so we are hoping with the help of the public, together we can give this little guy a second chance! Please help us share Chances story and consider sponsoring towards his ongoing care! Anything helps!
FACEBOOK FAN PAGE:
Follow Chances daily progress here!
http://facebook.com/chancethespecialneedsbulldog
BEFORE & AFTER PAGE:
Past medical cases.
http://lovesecondchances.org/success-stories/success-stories-categories/before-and-after/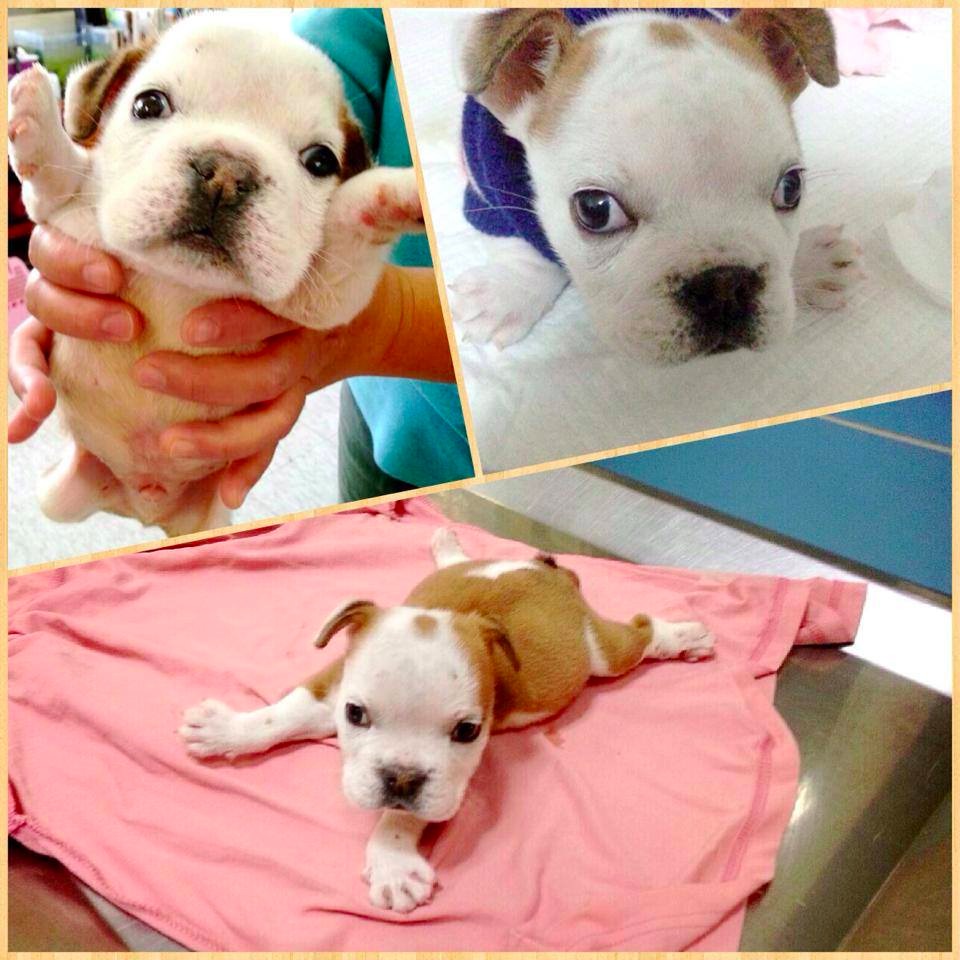 SPECIALIST VISIT SUMMARY:
On presentation Chance was bright, alert and responsive. He was non-ambulatory but had positive motor in all 4 limbs. He has bilateral carpal valgus (90 degrees), laxity in both elbows, and bilateral tarsal hyperextension (20 degrees on right and 15 degrees on left). He was able to move his pelvic limbs and push off to advance forward. Crepitus was present in both carpi, both elbows, both stifles, both tarsi and both hips. We discussed the severity of Chance' multiple issues, poor prognosis to return to function (pelvic limbs have better prognosis than thoracic limbs), and need for extensive therapy (surgery and rehabilitation) for at least 3-6 months if not longer. Love and Second Chances Rescue has elected to repeat radiographs tomorrow and depending on the extent are considering surgery with Dr. Dearmin. I advised to continue passive range of motion, massage and tickling pelvic feet to initiate movement of the limbs, and to stop swimming until suture removal. Once the sutures are removed, Chance should return to see me for further rehabilitation therapy.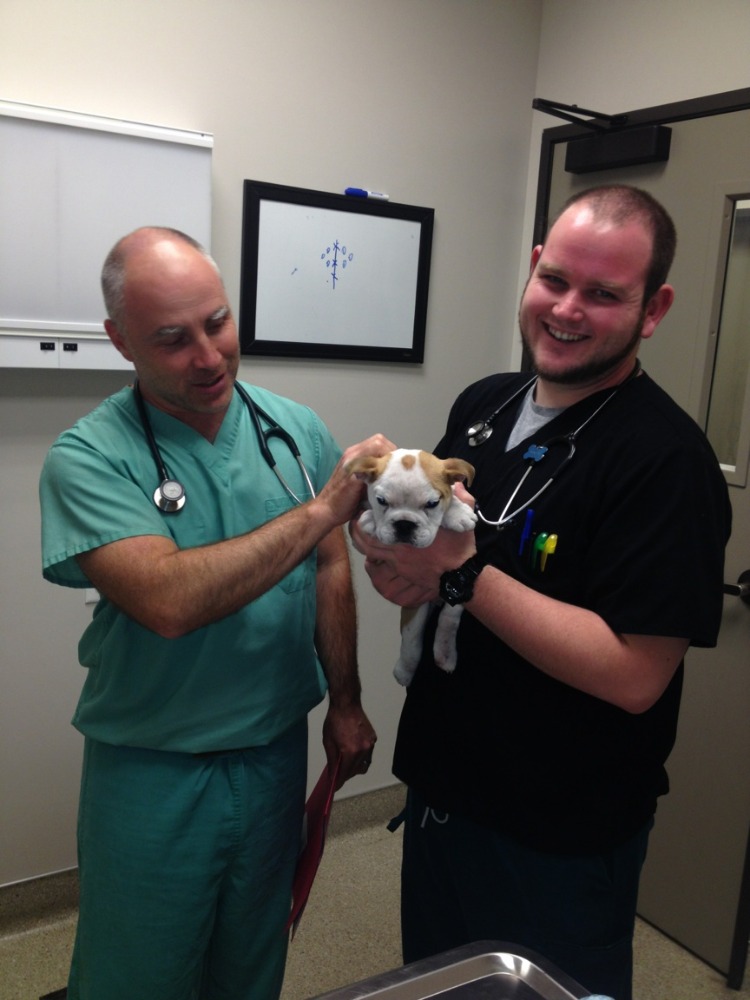 UPDATE 04/11/2014:
Chance after his first set of surgery.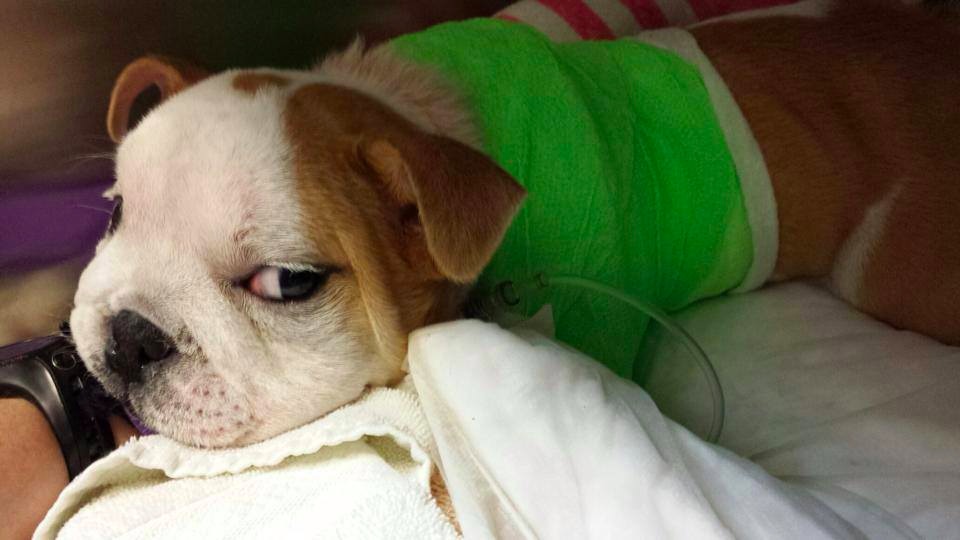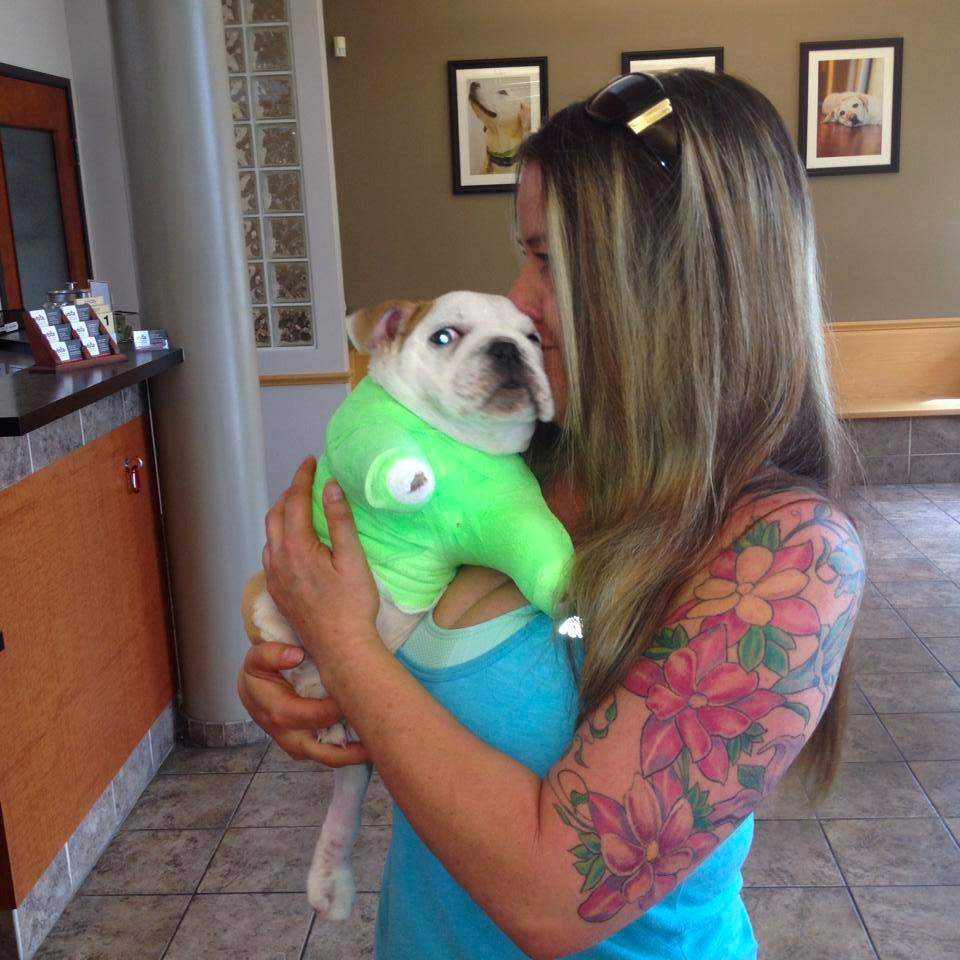 TREATMENT/SURGERY/REHABILITATION ESTIMATE: 
Below are the estimates of what his treamtent, surgery, and rehab cost may be. This is based off of 1-2 surgeries (he may need another depending on recovery) and 3-6 months rehab estimate.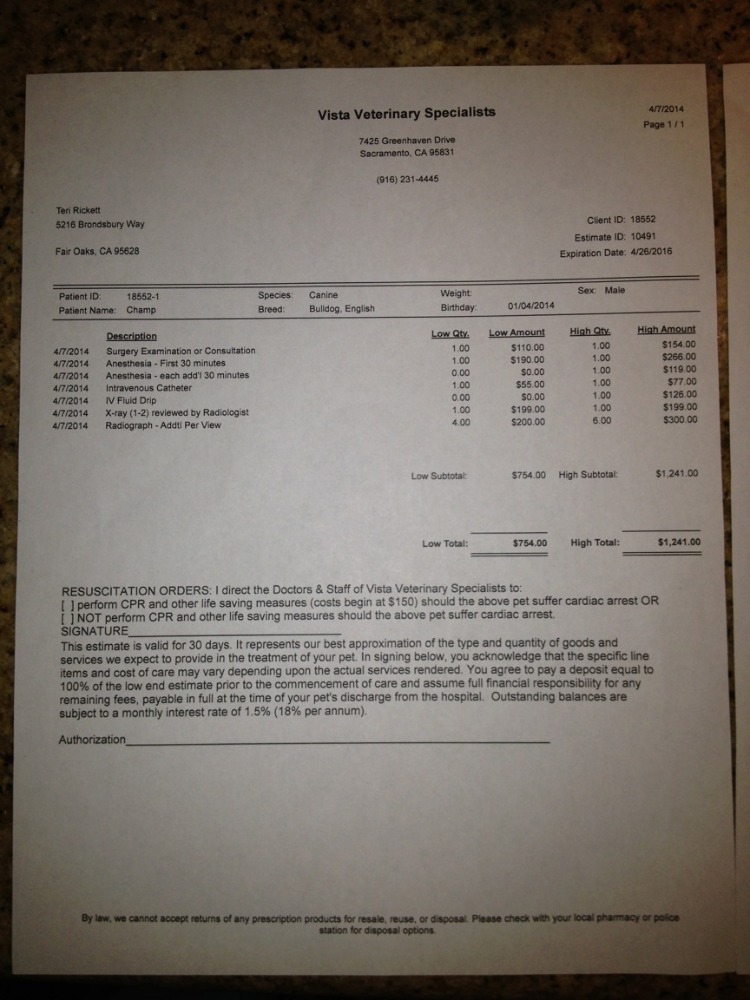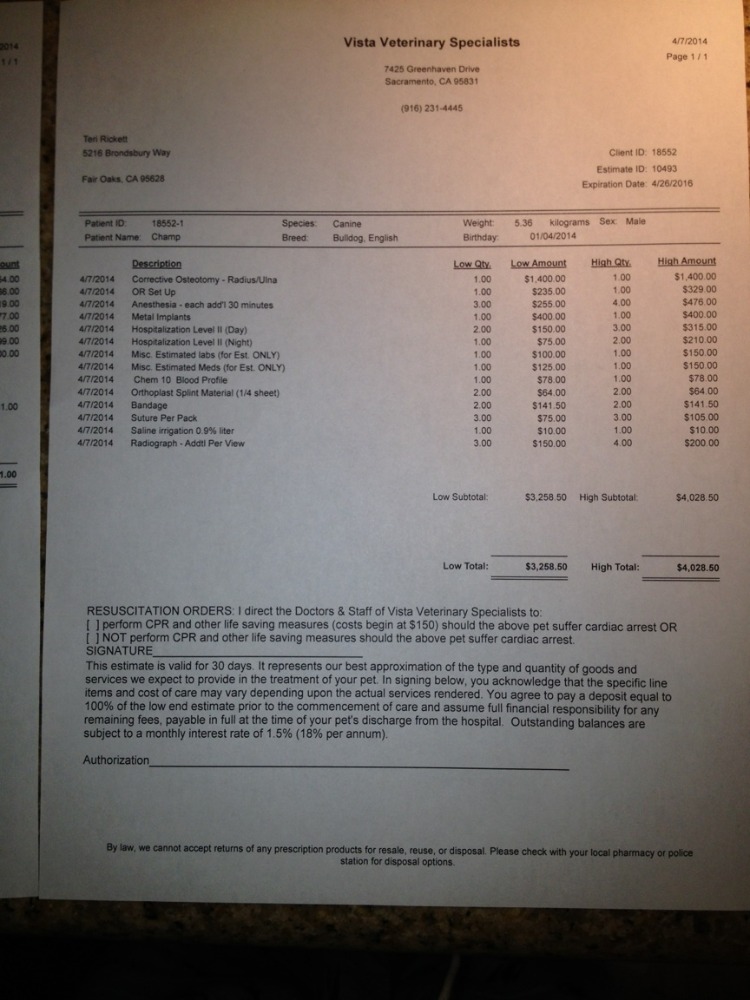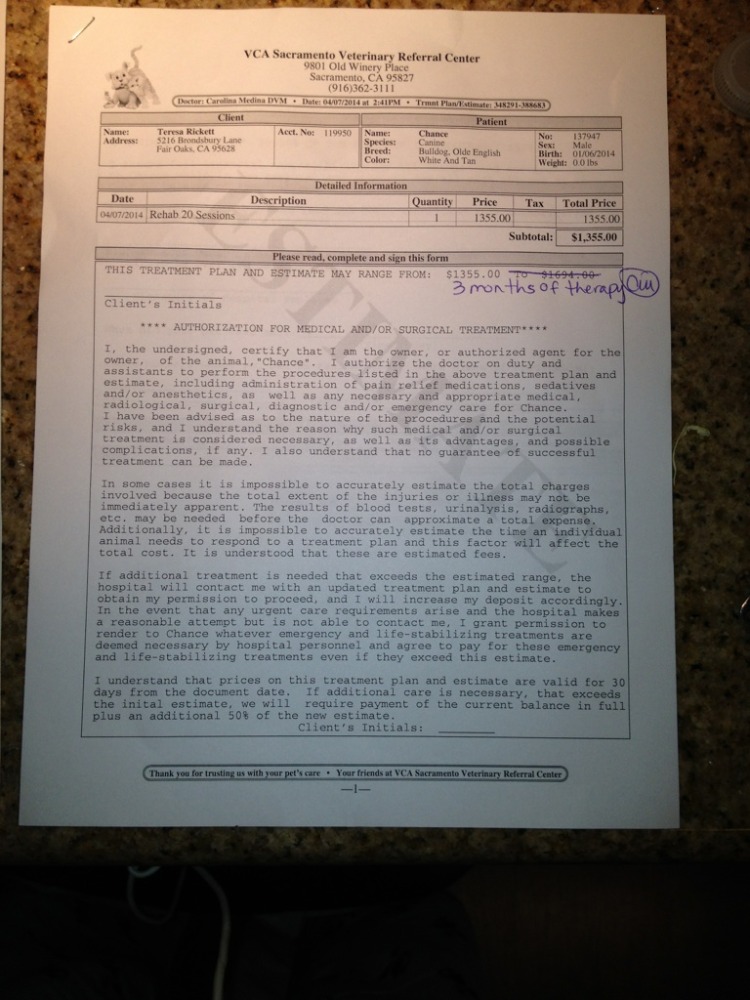 VIDEO:
Here are some videos of Chance in the early stages.
This was the first video sent to us when Chance was still at the shelter, he was so tiny and helpless!
Adorable video created by Alix Vincent one of our amazing volunteers!
Organizer
Melody Chen
Organizer
Fair Oaks, CA