TOME: Season 2 Fundraiser!
We're looking to raise at least $15,000 to fund the creation of six TV-show length animated episodes for a second season of the "TOME: Terrain of Magical Expertise" webseries! We've previously created 10 full-length episodes and 7 shorts, only making income off of merch sales, ad revenue and special events. That's why we're seeking a budget to produce season 2 in higher quality! The money raised will be used to cover the cost of animation, background art, music, voice acting, sound design and more.
.:SERIES SYNOPSIS:.
TOME is a Flash-Animated webseries about a futuristic virtual reality game from the year 2020. The story focuses on five players in the world of TOME, who become wrapped up in the activity of some bizarre hackers, searching the game for an item called "The Forbidden Power". Follow the adventures of our heroes, Alpha, Kirbopher, Flamegirl, Gamecrazed and Nylocke in the Terrain of Magical Expertise!
(Watch the entire series on the official TOME website!)
(You can also watch some of the series on YouTube!)
To give back to the gracious folks who are willing to donate, we've prepared a number of different rewards to give back!
.:Background Characters (All Reward Tiers $25 and Up):.
You can receive a background character cameo either made in your image or based on your own original characters (see the video presentation for details) that will appear in an episode of TOME season 2! If you've donated to the show previously, you can still get either a new background character or "upgrade" your old one! Make sure you provide either a photo reference or a written description of what you want!
.:Character Voice Requests (All Reward Tiers $50 and Up):.
A bunch of our very gracious voice actors from the series have offered to recording in-character voice requests for people willing to donate for certain rewards! The following TOME characters will be available for request:
-Alpha
(voiced by Blake "Shadyvox" Swift)
-Kirbopher
(voiced by Chris "Kirbopher" Niosi)
-Flamegirl
(voiced by Anna Kingsley)
-Gamecrazed
(voiced by Casey Mongillo)
-Nylocke
[20 AVAILABLE] (voiced by Martin "LittleKuriboh" Billany)
-Saturndiva
(voiced by Sarah Williams)
-Asterob
(voiced by Lawrence "MasakoX" Simpson)
-Granda
[5 AVAILABLE] (voiced by Kimlinh Tran)
-Hyprelynx
(voiced by Jessi "Nowacking" Nowack)
-Foreva
(voiced by Kira "Rina-chan" Buckland)
-Anneva
(voiced by Jackie "DJ Kana" Florian)
-Rockoon
(voiced by Deven Mack)
-Doubling
(voiced by Edward Bosco)
-Skeight
(voiced by Edward Bosco)
-Demonking
(voiced by Anthony "Antfish" Sardinha)
-Serpentine
(voiced by Steven "Sarifus" Kelly)
-Zetto
(voiced by Chris "Kirbopher" Niosi)
PLEASE NOTE:
All requests will be in-character, so keep this in mind. Nothing explicit or inappropriate will be recorded to break character. Be respectful to the actors and actresses who have offered to lend their performances to these requests, thanks!
.:Exclusive Backer T-Shirt ($150 Reward Tier ONLY):.
For those willing to shell out a bit more, you'll receive a very special t-shirt from our friends at
Level Up Studios
!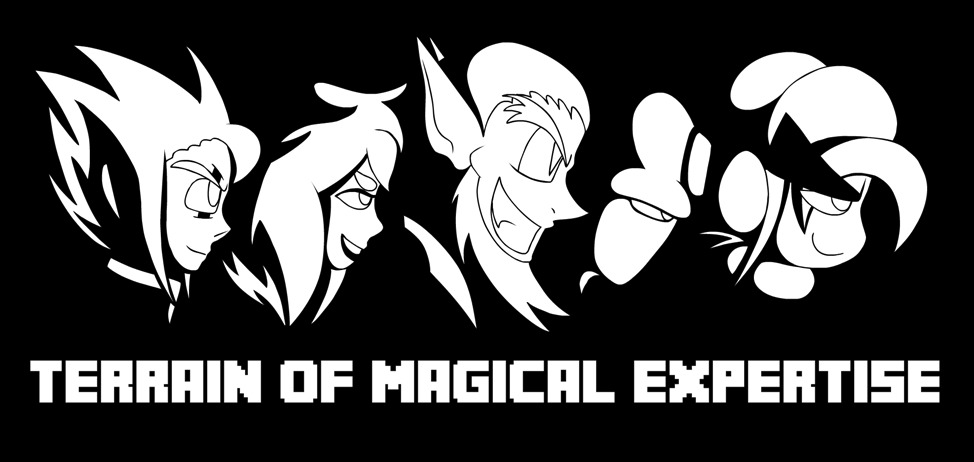 Only 50 of these will be available to backers who donate $150 or more, so if you want something super-exclusive, be sure to grab this one while you have the chance!!
.:Background Characters WITH SPEAKING LINES (Auctions):.
Running alongside the crowdfunding campaign will be five ebay auctions, all running for three days each, in succession. The winners of these auctions will receive a custom-made background character to appear during a scene of TOME Episode 11 (the first installment of season 2) and will also have one speaking line.
If the winner also owns a decent-quality microphone and wishes to voice the character for their speaking line, those details will be worked out over e-mail. However, keep in mind before bidding, if you do not own a decent-quality microphone with which to record, you may not voice the character itself, but I will work with you to assign an appropriate voice actor to portray the character.
PLEASE NOTE:
The money raised for the final bid will also be put towards the funding of TOME Season 2 overall, but the rewards will be separate. If you want stuff like the voice requests or exclusive t-shirts, you must donate to this fundraiser separately.
Here is the current plan of dates for the auctions:(ALL Auctions Start/End at 3 PM EST. Dates subject to change!)
SLOT #1 - Begins Sunday, May 4th/ Ends Wednesday, May 7th
SLOT #2 - Begins Wednesday, May 7th/ Ends Saturday, May 10th
SLOT #3 - Begins Saturday, May 10th/ Ends Tuesday, May 13th
SLOT #4 - Begins Tuesday, May 13th/ Ends Friday, May 16th
SLOT #5 - Begins Friday, May 16th/ Ends Monday, May 19th
______________________________________________
You're doing all of us a HUGE favor by donating anything you can! Every little bit helps. If you're not able to donate, you can still help us out by spreading the word of the show...and even just watching it! Introduce your friends to the show by linking them to 
the official TOME website
or
my YouTube channel
! Watching the show without ad-blockers on also allows to monetarily support is through adsense...in fact it does ALL of your favorite content creators good to watch their stuff without ad-block!
Thank you all so much for watching, reading and listening! I hope this offer is enough to get you interested in not only helping us, but being PART of the show! TOME is a passion project more than anything and I want to deliver the rest of my vision as originally intended. Help me accomplish this goal and I promise to make it all worth it!!
Be sure to follow me on twitter for up-to-the-second updates!
"Like" the TOME Facebook page for even more in-depth info!