Help with Medical costs for Rachael!
Rachael Bosko Grotegut is the mom of three beautiful boys ages 9, 8, and 3. She fell ill in June of 2013. It started with multiple episodes of fainting that occured daily. By early July the fainting had gotten so bad she was hospitalized for five days while doctors tried to figure out what is going on. So far most things remain a mystery. Due to her fainting she has suffered over a dozen concussions, several crushing fractures of her skull, two broken ribs, a cracked wrist, nerve damage in her neck, and many, many bruises and bumps. She has Post concussion syndrome and short term memory issues. She also suffered an episode of brain hypoxia while she was hospitalized.
So far doctors aren't clear as to what is causing her fainting. She has been diagnosed with Postural Orthostatic Tachychardia Syndrome as well as Neurocardiogenic Syncope. Her autonomic nervous system is not working correctly and her dosctors are constantly trying to figure out a drug combination to keep her from further injury. So far no combination has been completely successful.
While the fainting was going on it was discovered that her liver was not functioning properly. She has constant bouts of pain due to her liver and the pain will cause a vasovagal response causing her to faint. When she experiences this pain her liver functions will elevate from slightly, to 10x's their normal value. Her Gastro was stumped after months of this and sent her in for a liver biopsy in early DEc of 2013. Something went wrong with the biopsy and caused Rachael to go into shock. Her liver was bleeding too much and had a large hematoma on it from the biopsy. This caused her to go into liver failure, as well as have an acute episode of pancretits. At the hospital they found an 8cm area of her liver that was odd and looked to be deteriation. Since the biopsy her liver function have not returned to normal and the flare ups of pain come more frequently, causing her to be bed bound most weeks. She is now seeing a hepatologist who specializes in liver diseases and function at the UofU hospital. They are exploring several options on what might be going on.
After being diagnosed with POTS (Postural Orthostatic Tachychardia Syndrome) Rachael's neurologist referred her to the Faint and Fall clinic at the UofU hospital to see if they could help in managing symptoms. They decided to do a repeat of all the testing including a Tilt Table test that showed her level of consciousness was dipping along with her heart. It also showed that her heart rate was shifting from 125bpm while laying flat to over 150bpm when tilted at a 60 degree angle. She's been suffering from sinus tachycardia (a rapid heart rate) for months now.
The faint and fall clinic brought in a Doctor who was a Cardiac Electrophysiology, he deals specifically with heart rhythms. Based on what he saw from the Tilt Table results he set her up with a 30 day cardiac monitor.
After less than two weeks on the monitor Rachael's symptoms continued to worsen. She suffered a concussion and was constantly short of breath. She went back to the UofU to meet with the Cardiac Electrophysiology to see if they had discovered anything thus far, and if not they could move on to something else. The doctor diagnosed Rachael with Atrial Fibrillation and Atrial Tachycardia. The cardiac monitor was showing an average heart rate of nearly 150bpm. She was told she was in the beginning stages of heart failure. She was immediately started on an Ace Inhibitor and a Beta Blocker to try to help bring down her heart rate, and to reduce heart damage. An Echocardiogram was done to see how much damage has been done, and depending on the results they may end up fitting her with a pace maker.
Due to all the health issues Rachael has, her husband John who works as a nurse, has to take off a lot of time. He also can't work Overtime like he used to as a way to supplement their income. They are now making nearly $1500 less than they were before. Any Money donated will go toward gas for the 1 hour and 20 minute drive to the University Of Utah Hospital. It will cover any out of pocket expenses they will be responsible for. The cost of her prescriptions which are nearly $300 a month, doctors visits, physical therapy, cognitive therapy, and anything else medically necessary. She's had four ER visits that weren't covered because they were out of network. She also needs money to buy a better helmet, one that is worn by patients who suffer from seizures. The helmet will help to prevent further concussions and brain damage. These helmets can cost up to $700. She also needs several different pairs of compression stockings in different lengths and these can be $100 a pair.
Rachael's struggle has been so hard on her and her family. Any money or prayers you can offer to Ray while they search for answers and find ways to help her will go to a wonderful cause. We love her and we want this nightmare to end for her. Let's help the Grotegut family out during this trying time in their lives! Thank you!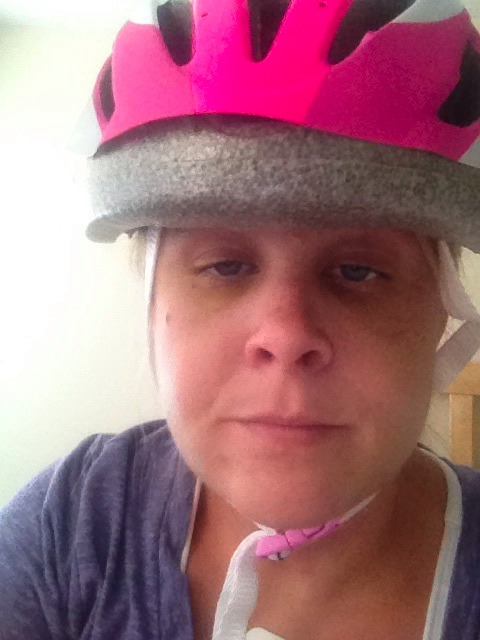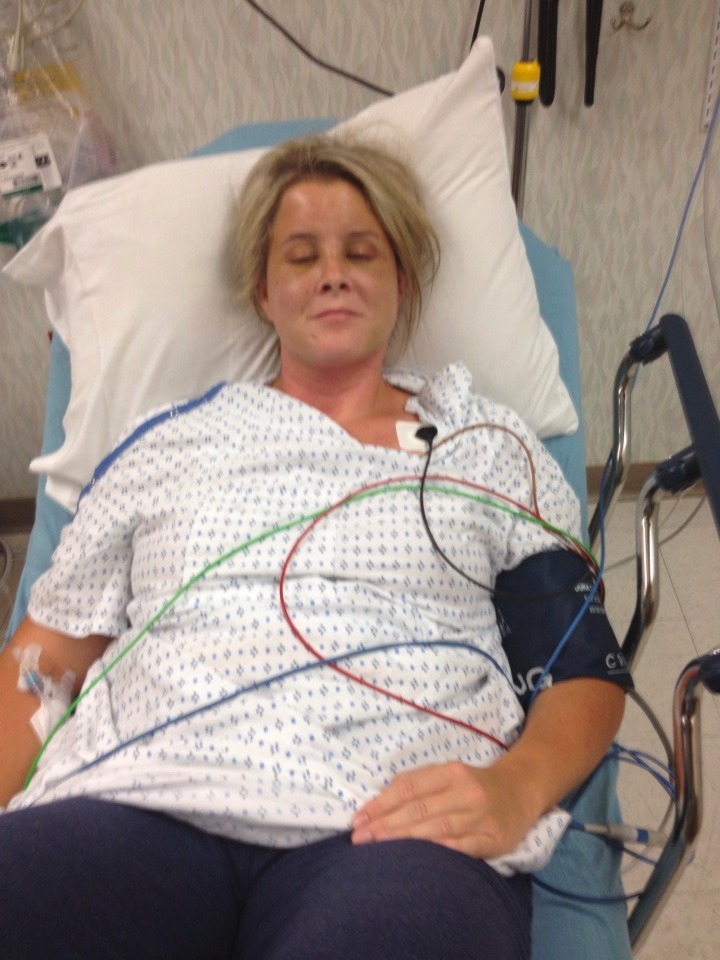 Organizer
Kara Bosko Briggs 
Organizer
Spanish Fork, UT