Knowledge Report: Scientology Film
Welcome to Knowledge Report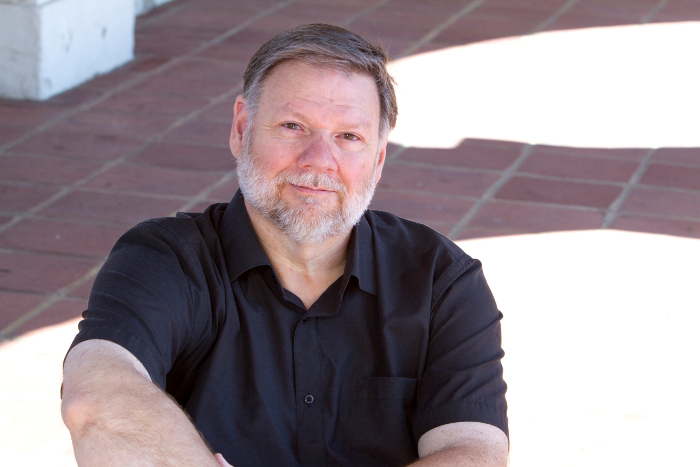 My name is Mark Bunker and I've been looking into Scientology since 1998.  A year later, I started shooting video involving the group.  It's been an interesting journey and a fascinating subject to explore.   I'm currently living in Clearwater, Florida  which is considered by Scientology to be their Mecca.  I am finishing work on a feature length documentary entitled Knowledge Report: Scientology's Spies, Lies and the Eternity Prize.  In the past few years I've traveled the country interviewing people for the film and shooting segments exposing some of the most abusive practices of the organization.  
The most frequent question I am asked is:
"When will the film be done?"

I plan to have the film done by May 2016.  
Supporters of this film have been have been incredibly patient and generous.  The end of the project is nearing but there is still more that needs to done and I could use your help.  
I'm asking for $5000 for this campaign but the more that gets raised the more that can be accomplished.  Licensing news and stock footage, studio time, actors, props, sets, aerial shots, post production audio and video costs, etc.  Plus, as I've put the film together there are a couple key interviews I would like to add that will help to bring the project together.
The story of Scientology is a fascinating one and the success of HBO's recent documentary
Going Clear
 shows there is an audience out there waiting to see it be told.  
Going Clear
is a brilliant movie but with such a big subject, there remains more to be explored.  My film will contain interviews with targets of Fair Game such as Paulette Cooper and Gabe Cazares and a more detailed look at the process of indoctrination and control.  
Click here to see excerpts from many of the interviews given for the movie.
A More Detailed Look at the Film

The film seeks to peel away the layers surrounding the mysterious organization founded by science fiction writer L. Ron Hubbard and will mix in humor to tell a very serious story about a group which committed the single largest case of espionage against the U.S. government; whose founder went from writing pulp fiction for a penny a word to creating an organization that reaches into countries throughout the world; a group which followed Hubbard's orders to use the court system to destroy its enemies and to bring the IRS to its knees; and which, almost 30 years after his death, still mirrors the fantasies, neurosis and paranoia of its late founder.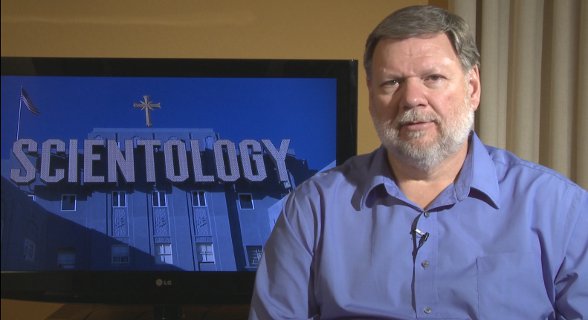 For decades, Scientology has relished their reputation of not being a turn the other cheek religion. They have fought back hard at anyone who dared speak out about them. Hubbard said anyone who attacked Scientology is a criminal. All one needed to do was dig up their crimes to silence them. He labeled his enemies Fair Game and said they could be lied to, tricked, sued or destroyed by any means by any Scientologist.
While this film will deal with serious issues, it will tell the story in an entertaining way.  Much of the story is bizarre, incredible and over the top. Hubbard himself said their greatest defense is that no one would believe it..but it's all documented. Hubbard was obsessive about keeping written orders on how precisely to achieve a goal, whether it was taking over the government or tucking in a bed sheet. His written words are sacred and are not to be altered. He is called Source. Rewriting Source is a high crime in Scientology. Yet we'll show how the current management struggles with updating his materials, whether to be more politically correct or in order to re-sell the materials to the group's shrinking membership. 
We'll look at how Scientology attacks psychiatry through their front group, the Citizens Commission on Human Rights, whose stated goal is to eradicate psychiatry completely, with the use of tax exempt religious donations. We'll look at how Scientology uses other front groups such as Narconon, Criminon and Applied Scholastics to recruit new members. Whether through drug rehab, business seminars or stress tests given to passers-by on the street, there are many ways to meet Scientology but they all are meant to move you onto the Bridge. The group's motto is Think for Yourself but the deeper one gets into the group, we'll see the more one's reality is stripped away and replaced by Hubbard's reality. The more indoctrinated you become, the more you find yourself thinking what Hubbard wants you to think. 
We'll dissect what many call Hubbard's mind control factory. This film will explore Scientology's beliefs and actions and the nature of religious freedom in America. It will weave in public encounters I've had over the past decade with Scientologists. From L.A. to Clearwater, I've captured some amazing footage showing the way Scientologists are trained to react. Hubbard wrote that anyone who attacks Scientology is a criminal which is why so often they demand to know, "What are your crimes, Mark?" 
The film will ask whether you can speak out against fraud and abuse in a group and still respect their religious beliefs; even though those extraordinary beliefs spring from a man who lied about virtually every well documented aspect of his life! Can a group shrouded in mystery maintain its power in the age of the internet, a device the futuristic founder of Scientology never imagined?
Other Ways You Can Help
Even if you can't contribute financially, you can make an enormous difference by sharing links to this campaign or even just sharing with friends what you have learned about Scientology.  There are a lot of great websites out there including the grand-daddy of them all,
Operation Clambake
.  Andreas Heldal Lund has
some suggestions
 about other ways you might help.   There are also many great forums where you can talk with former members and/or critics of Scientology including:
Tony Ortega's The Underground Bunker
OCMB
Why We Protest
Ex-Scientologist Message Board 
Ex-Scientology Kids
Tory Christman's YouTube Channel
I can't stress enough how important journalist
Tony Ortega's website
 has become.  His daily reports on Scientology have broken story after story that have then made it to the front pages of papers all over the world.  His
first book on the subject
 covers Scientology's vicious assault on Paulette Cooper.  There is no better site to turn to for the inside scoop on Scientology.
Many of you have been following me for over 15 years.  I have greatly appreciated your support and look forward to you seeing my film.  Thanks for making it happen!
(Music in this video comes from
http://audionautix.com
)
Organizer