Dear friends, family and anyone who stumbled upon this page,
Nanor Eleyjian is a six year old girl who was living an overwhelming life within the warzone Aleppo, Syria. In March 2014, Nanor lost her strength to walk, her loving family took her to a doctor in Syria to see what was causing the weakness she felt in her body that no longer could carry itself. Nanor was unfortunately diagnosed with Leukemia. Her results were sent to family members in Beirut, Lebanon where they brought it to the attention of doctors there. The Eleyjian family was notified to immediately find a way to leave Syria for Beirut in order to begin treatment. Nanor's family, leaving their home and belongings behind, made the long, grueling and dangerous trip to Beirut in order to save her life. Nanor has been admitted to the American University of Beirut's Hospital which is affiliated with Saint Jude Children's Research Hospital. With the help of many, Saint Jude gave permission for free treatment for Nanor.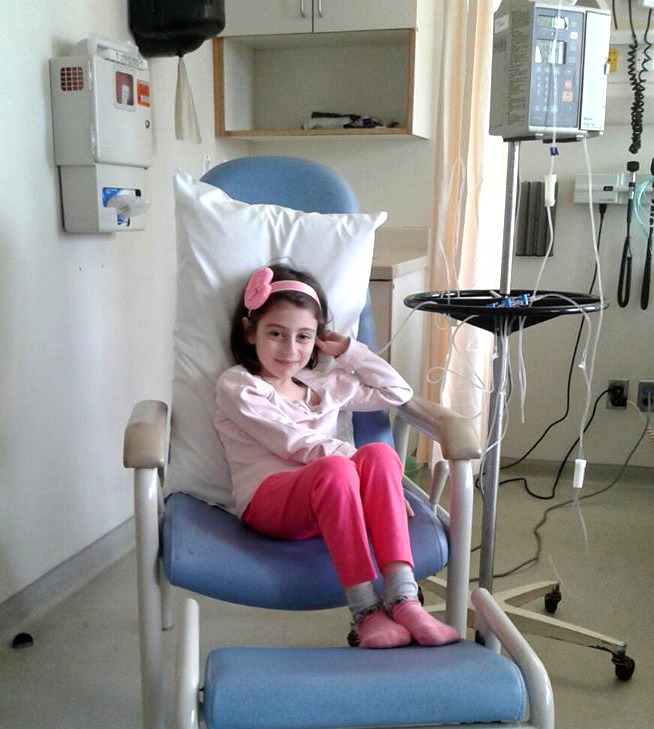 Being grateful and thankful for this blessing, the Eleyjians now face the dilemma of providing for their day-to-day living expenses. Unemployment is high in Lebanon and not being citizens puts them at an even greater disadvantage. Our goal is to raise money through gofundme.com to help them have a place to stay, pay for their daily transportation needs to and from the hospital, food, utilities and other daily necessities.
We are doing this as a personal fund-raiser; we are not associated with a non-profit and your donation will not be tax-deductable. But what it will do is go directly to Nanor's family, it will assist them to survive in a foreign country and to be the support system Nanor so desperately needs right now.
On behalf of Khatchig, Arsho, Araz, Nanor and Noushig Eleyjian
We thank you for your heartfelt prayers and donations.
With love, Nanor's older cousins,
Arax and Alik Eleyjian