Jamie's Medical and eviction help..
Sorry, some of the images below may be a bit graphic for some.
Hi,
My name is Wendy Petty and I have been married to James Petty for over 19 wonderful years. Please forgive me, this is so embarrasing and he will kill me when he finds out but we are left with no other options.
In 2004, right before his 30th birthday (turned 30 in the recovery room actually) Jamie had sugery to remove a cancerous tumor from his tongue and cancer from his throat area. Including reconstructive surgery to rebuild that half of his tongue that was cut out. They did this with a skin graph and artery harvested from his left wrist and arm. He was 29 and never chewed a day in his life.
After 2 days in ICU and 2 weeks in a hospital room Jamie was released to rest and ready himself for radiation therapy. All of which was in the mouth, neck, and throat areas.
Jamie returned to Virginia Mason in Seattle to do his Radiation Therapy. 30 treatments at 200 Rad per for 6000 Rad total in those areas. 7 Months later Jamie was back to work for the same company he has given over 21 loyal years.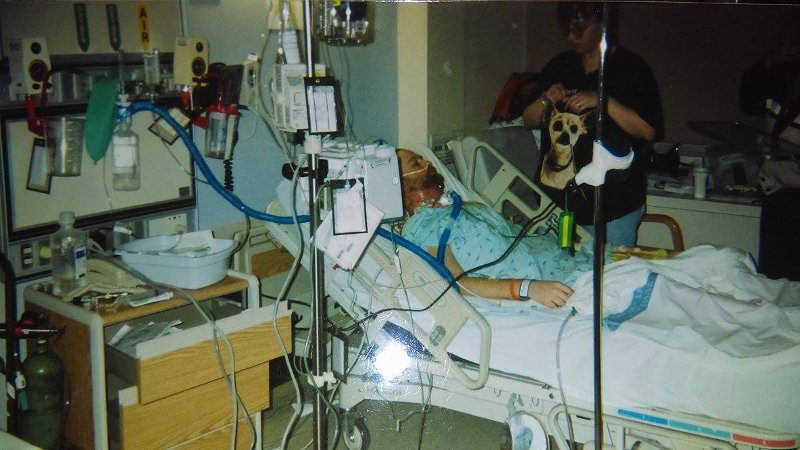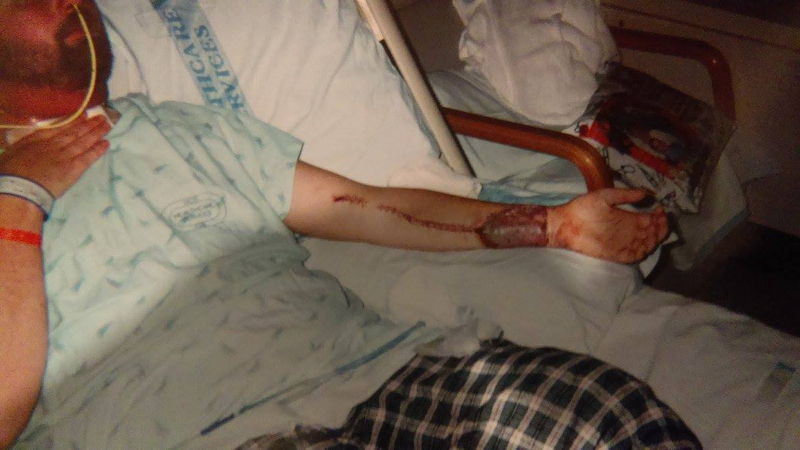 A few years later Jamie had to perform 30 hyper baric oxygen treatmens in a town about 1.5hrs away every day but holidays and weekends. These had to be done so he could have some oral surgical work done. Radiation therapy destroys your healing properties so oxygen must be forced into the blood to induce healing. It was a rough couple months but it went pretty well considering. Radiation did so much damage in that area it is amazing and the long term effects are devastating.
In 2007 a chronic pain started in Jamies neck on one side. They tried everything from Physical therapy to acupuncture.  Numerous MRI's, ct scans, blood work, and every test under the sun later and no cancer results from scans which is the only good news we have had from all of this. Eventually the Dr.s and Jamie found Fentanyl patches to work great. Pain levels were down to 2-4 which was an amazing feeling according to my husband. Like a whole new person. He was working through this whole process. It was a long process to get to the patches and the pain lvl's were increasing until that point. It was a great turnaround.
Which brings us to why we are humbly asking for help. In the last 5 months Jamie has been in extreme pain. His new pain Dr's performed a few facet joint injections a few months ago with med changes but to no avail.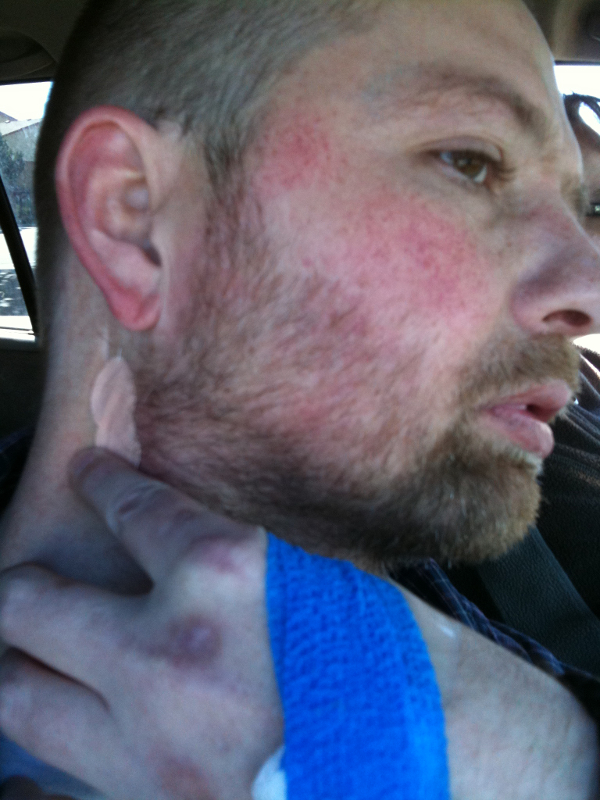 The pain started getting so bad his mobility was fading fast.  He tried working through this. Working half days here and there for a couple months so we could just try and survive. Hoping a solution could be found.
Then the pain was just so bad he could not walk without help.  So now he had to opt for Short Term Disability which gives us 60% of his check while he recovers at home giving the doctors time to fix the issue.  He had to do it before in 2004 for 7 months.  After sending in all available information from the numerous doctors he was denied.  So we gathered more infomation and tried finding help from The STD (short term disability) company on what the issue was. They did not give any information why he was denied. This all went on for another 2 months or so. Even after he just spent 2 nights in the hospital they are still denying him.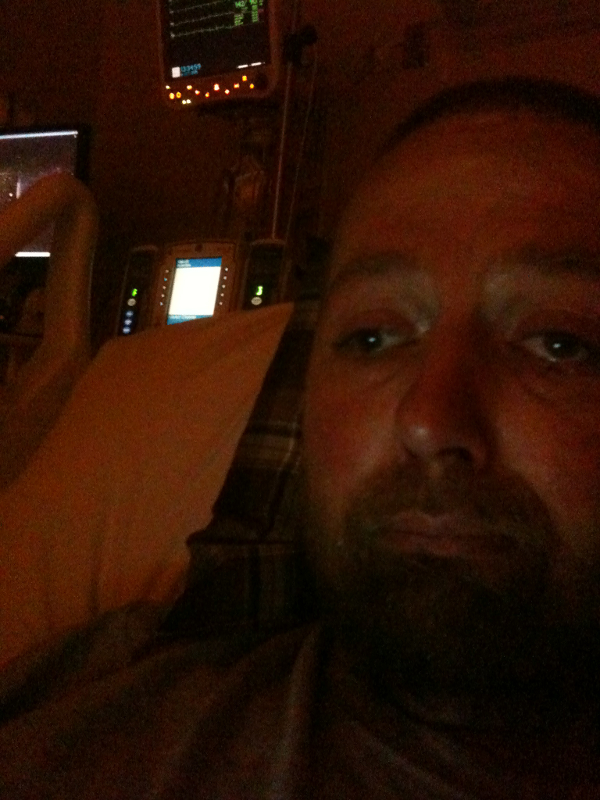 The STD company still claims that is not enough to keep him from work. Even with his Dr's telling them as of now, he should not even move without help.  We have documentation of all this.
Meanwhile, medical bills continue to grow, no money coming in and our Eviction notice just showed up in the mail.
According to the Company he works for, he has about 30 days to pay for his medical insurance which is in lapse.
I have started working minimum wage to try and help but 20 hr / week is not helping much. I have trouble working that many hours because I need to be home to take care of my husband. Jamie has already sold what he can. We literally have no more options, money and little hope on how we will survive.
Again, please forgive us. We truly are out of options. This is our absolute last resort.  It would mean the world to us if anybody out there would be able to help.  Every little bit counts and it would help us tremendously.  There are not enough words in the world to express how much this would mean to us.  Thank you! 
P.S. I have tried putting the picures in the order of the dates above.
Organizer