Help Julian's Recovery from AFM
No child should endure what this beautiful, active little boy has endured these last several months. On October 4th, 2018, Julian Harris woke up with weakness in his right arm. By that evening, he was in the Pediatric Intensive Care Unit at NY-Presbyterian Hospital. He could no longer breathe on his own and lost movement in 95% of his little body. Doctors and nurses scrambled day and night to diagnose and treat him. At the same time, news reports surfaced about a rare polio-like virus in children -- Acute Flaccid Myelitis or AFM. Two weeks later, the CDC confirmed Julian's diagnosis to be just that.
Julian spent 44 days in the PICU where the staff saved his life. He's now rehabilitating at Kennedy Krieger Institute in Baltimore. Julian has regained some movement in his legs but is unable to walk on his own. He has some movement in his left hand, but not a lot of mobility in his upper body. Julian's right diaphragm is not functioning, so he's been breathing with a trach and the assistance of a ventilator since November. He's missed celebrating Halloween (he was planning on being a robot), Thanksgiving, Christmas and his 3rd birthday! Through all the poking and prodding, countless tests and procedures, Julian has shown such bravery and strength, while not losing his spirit for one minute.
The life of Stephanie, Neil and Julian Harris is completely unrecognizable. Neil and Stephanie have moved their lives to Baltimore during Julian's rehabilitation and take turns commuting back to New York for work every other week. In March, when Julian is done with rehab at KKI, they will move from their 4th floor walk-up to a handicap-friendly apartment near Julian's rehab center in NY.
Julian is a precious child. He looks like his Daddy; has his Mommy's determination; and both of their funny wit, charm and love for life. It's hard to see something so unimaginable happening to such a wonderful and loving family. Through all of this, the Harris family has stayed positive and tried to find humor in the moments between the pain. Doctors, nurses, and other families have fallen in love with the Harris family, like the rest of us who have known them for years.  They are truly a special family.
Please help them reduce the financial stress so they can focus on Julian's recovery. They are faced with surmounting bills to pay for hospital stays, rehab, long-term home care, occupational therapy, and ongoing medical procedures. Insurance only covers a fraction of their quickly building expenses.
Acute Flaccid Myelitis (AFM) is a rare and serious condition. It starts with a respiratory illness, like the common cold. It affects the nervous system, and results in muscles and reflexes in the body to become weakened or paralyzed. In 2018, there were 210 confirmed cases of AFM in 40 states. Julian is one of these.
We can help this family in their greatest time of need by giving just a little so that they can heal their son. Please consider a donation for Julian.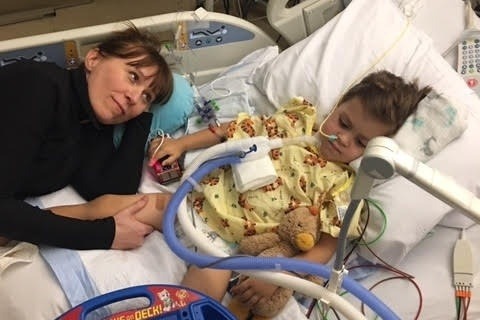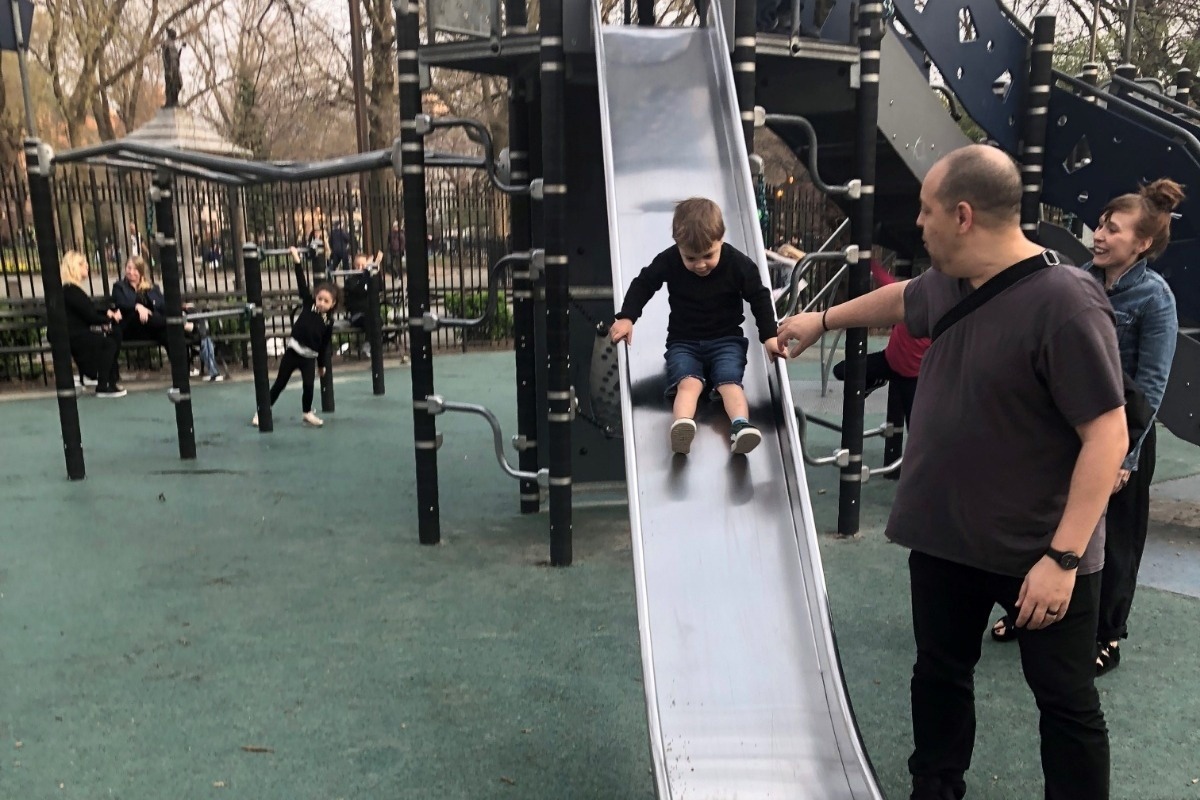 Organizer and beneficiary
Susan Van Arsdale
Organizer
New York, NY