Preserve the Royal Gorge region No Canadian Mine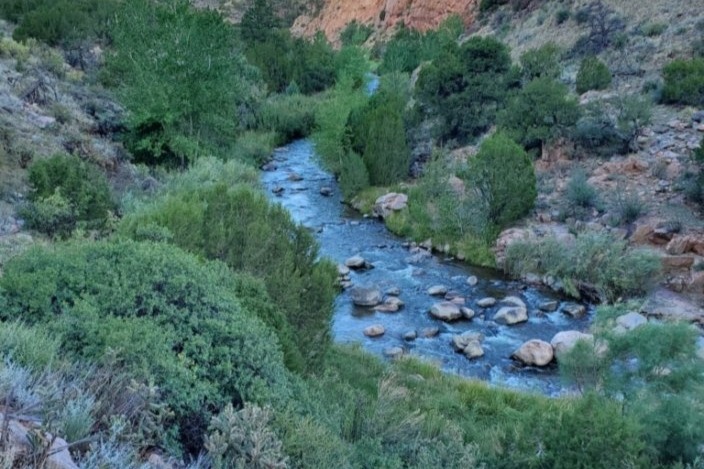 PLEASE - NO HARD ROCK MINE FOR CANON CITY COLORADO
The Royal Gorge Preservation Project is a small, local, action-oriented, grassroots, 501(c)(3) non-profit corporation with the mission of protecting our community (Fremont County) from environmentally destructive human activity.  Our central focus concerns a Canadian exploratory/mining company (Zephyr Minerals, Ltd.) that has focused its exploratory activities in an area adjacent to Canon City and westward for approximately seven and a half miles (3,430 acres), for the purpose of exploiting our mountain terrain in pursuit of lead, zinc, silver and gold ore.  A portion of the hundreds of mining claims that they have identified on public and private lands are located on a peak overlooking the city of Canon City.  
Fremont County is one of the poorest counties in Colorado but also one of the most scenic, containing the Royal Gorge Bridge and Park; the Royal Gorge Railroad; the canyonlands that contain the most heavily rafted river in the United States, the Arkansas River; as well as being a mecca for mountain biking, hiking, hunting, fishing and camping.  The median family income is $44,000.00 per year and the poverty rate is approximately 16%.  Although Fremont County has an historical mining history, those years have passed, and the intrusive presence of Zephyr Minerals is now at the expense of a local economy working hard to develop tourism as a primary source of revenue and growth.  Our non-profit is working hard to make our community progressive, not regressive.  Zephyr Minerals plays on the financial insecurities of a poor community by promising many high paying jobs.  Meanwhile, their exploratory pursuits have yet to be of any proven value.
Our small motivated group is currently the only organized entity within Fremont County that is actively opposing Zephyr.  We are currently working with other environmental groups outside of the County that share our concerns and are working to build on those relationships.
The logical extension of Zephyr's exploration, regardless of the care with which that activity is mandated to take, is a resultant mine; an environmentally destructive, unnecessary, pollutant-prone mine, in this case located south of and approximately 600 vertical feet in elevation above the Arkansas River.  A mine that produces no product that fills any existing requirement or need that is not already being met.
Why is our project so important to us?  Because if Zephyr Minerals' pursuit reaches fruition and mining becomes a fact, its effects allow for not going back; they become permanent and will exist in perpetuity.
You need to know how your money will be spent.  Our group operates with limited funds, often being supplemented by our Board members.  Every dollar spent is scrutinized by the Board.  Past funding has been spent on targeted mass mailing; radio ads; signage; a website; printing and mailing expenses; IRS non-profit activation fees; membership in the local Chamber of Commerce; and minor administrative expenses.  'No cost' activities have included Letters to the Editor of local papers, Op-Ed opinion write-ups, numerous business letters and attending and speaking at public meetings/forums.  With your help, we will continue working in this regard as well as expanding our cause on a statewide and national basis.  The use of drones to monitor Zephyr's explorations would become feasible with your generosity. 
The Corona pandemic has limited our fundraising efforts, especially given the economic hardships within Fremont County.  Your generosity to this very worthwhile cause would certainly garner the gratitude and appreciation of our Board, but would also help to save a small, poor community from the pure avarice and greed of a foreign corporation.
For additional information and perspective, please visit our website at
www.royalgorgepreservationproject.org
and the website
www.zapzephyr.com
.
Organizer
David Baggerman
Organizer
Cañon City, CO

Royal Gorge Preservation Project
Registered nonprofit
Donations are typically 100% tax deductible in the US.