In My Own Mind -- Feature film
Log Line
The art of fatherhood is drawn upon how one deals with surprise. Sam Rodriguez, an ambitious artist, who wants to be the father he never knew, and learns the trials and tribulations of being a parent by Ross and his son Eric.
A live action comedy/drama with animated point of views.Introduction

On the Wire Productions
is a collective of students from the
Hudson County, New Jersey
area, working in collaboration with their former Media Production Teacher to create their first feature-length digital video production. The production team is estimating that this production will be a completed composite suitable for distribution by the summer of 2017, this is an estimate based on pre-production time during the Spring of 2015 – the Spring of 2016; 40 days of principal photography in the Summer of 2016 and post-production from the Summer of 2016 till the Winter of 2017.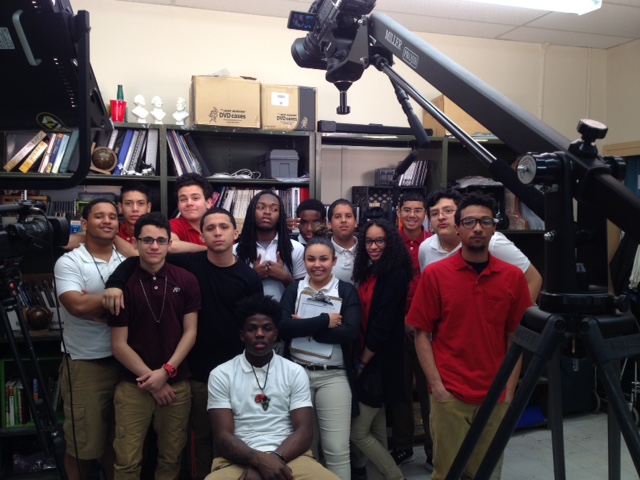 Our goal
is to allow young artists in all media departments to experience the creation and completion of their first 95-minute independent movie.
As well as to show an evolution in education that is post-graduate and a true assessment of the student/teacher skills.
On the Wire Productions expects to distribute their completed project at all major motion picture festivals on the due dates that are listed for 2017.
The creative team of crew and cast members that totals up to 65 individuals will agree to defer payment with the expectation of being reimbursed Union weekly rates upon purchase of the production, "
In My Own Mind.
"  With the selling of the production the first payment from gross earnings will be the crew and cast salaries listed in red in attached budget. Once salaries and any initial investments are paid, 50% of earned money from listed production will be paid equally to all investors.  35% of the earned money from listed production will be paid equally to above the line crew and cast members, upon agreement.  The remaining 25% of earned money from listed production will be but in a business account for On the Wire Production #2.



BiographyD. H. (Douglas Hugh) MacAulay
has been an independent director/producer with the FIAHaus Picture Company since 1990, and has been a Media Production Teacher for High Tech in North Bergen, New Jersey  from 2001 - 2008 and  later with Hoboken High School since 2008.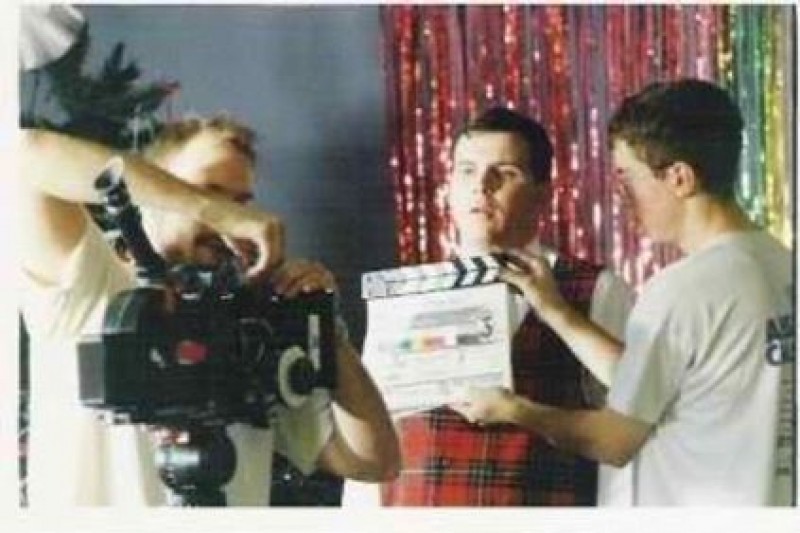 Now You Has Jazz - - 2000
James Thurber's The Catbird Seat - - 1998
Never Heard A Sound - - 1996
John Fredrick Cole
, Director of Photography, is a former student of Mr. MacAulay's and a graduate of Hudson County Schools of Technology Class of 2004.  Mr. Cole and Mr. MacAulay have worked on various projects together such as the six episodes of Southern Gothic; and a short tribute to 911 monuments in New Jersey.
John F. Cole's excellent new music video.
Arturo Liranzo
, Camera Operator, is a former student of Mr. MacAulay's and a graduate of Hoboken High School Class of 2016.  
Baltazar Gonzalez III
, Producer, is also a former student of Mr. MacAulay's Media Production classes and a graduate of Hoboken High School Class of 2016.  Both Mr. Liranzo and Mr. Gonzalez have worked on various productions with Mr. MacAulay including Layla's Success, a Silent Movie and The Service of Secrets.
An additional producer and camera assistant,
Bryant Vega
, is a former student of Mr. MacAulay's Media Production classes and a graduate of Hoboken High School Class of 2016.  Mr. Vega has worked with Mr. MacAulay on the short production, You'll Never Find, various commercials, Hotel California, a music video, and various school presentations.  Mr. Vega has worked on all projects as the head of camera, Videography, and has shown a great love for video and film arts.
Project SynopsisIn My Own Mind
is about a young man whose actions show a positive, well-intentioned artist, who is looking for a woman that shares his romantic interest in having a 'happy" family. 
Sam Rodriguez's life includes two low paying jobs, as a guard at a gallery and as a customer service representative at a book store.  It is at the book store, he meets his new friends Ross and his son Eric.  Sam helps Eric pick out a book for his Dad, and helps him with the price of the book, without his father suspecting.  
Sam, Ross and Eric will meet again, but in the local park that Sam sketches in.  Sam is inspired by Eric to write and illustrate a book which is titled, "The daily life of being a Dad."
The art and literary world come together for Sam, as he sells one of his park paintings at the gallery and the book store owner, Mr. Cohen, introduces Sam to a publisher who wants to publish his children 's book.  But like all surprises in life, Sam's success is darkened when Eric is found to have sickle cell anemia.
Sam discovers the ups and downs of parenthood, as he tries to help Ross by giving him his residual check.  The next book that Sam and Eric work on as he is recuperating in the hospital is titled, "The daily life of being a patient."   While visiting Eric in the hospital he is introduced to one of his biggest book fans, Dr. Rachel Friedlander, Eric's doctor and Sam's future wife.
Target Population
IN MY OWN MIND will appeal to an audience of varied ages, ethnicities, genders and people with a passion for a light hearted comedy that includes animation, artistic creativity and our hero gets the girl in the end.
This project is also an educational and community outreach that will offer opportunities to students and faculty of Hoboken High School.  This film in its entirety is giving the creativity populace of Hoboken a venue to excel past the short film, past the art gallery and past the community theater.
This digital video project will also open up doors in core curriculum content standards, to be a more 21st Century technological example for teachers across the country.  Rather than being stuck to standardizing testing and their simplistic results, teachers and students can plan projects in and out of the classroom, for a better and fulfilling assessment.
Organizer