Coach Stewart's Fund... Rebel w/ a Cause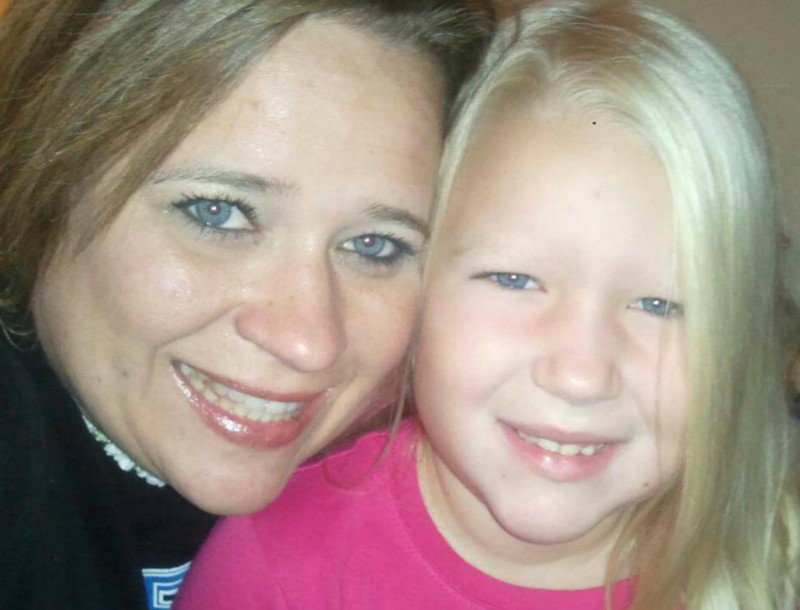 Rebel with a cause:
This page has been created by Stephanie's friends and family members. Stephanie Stewart was recently diagnosed with Stage 3 colon cancer and needs your support, prayers, and love. The intention is to help relieve Stephanie of some of the financial burden she is experiencing while battling this disease.
Stephanie Stewart is a special education teacher and sports coach at Lee Middle School, home of the Rebels. As a 34 year old single mother, she is a busy woman, but she always finds time for her students, sports teams, and her daughter, Myka. Last year, Stephanie began experiencing stomach pains and in the summer of 2013 doctors discovered an abscess on her intestines at the base of her colon and she was hospitalized for several days. Upon finding lesions, doctors knew they had to act fast and remove her colon. While waiting for this surgery, doctors found a large tumor in her colon and a cyst in her ovary which ruptured, causing Stephanie even more intense discomfort which led to a hysterectomy. Thankfully, the tumor was benign. After the second discovery, doctor's acted quickly and removed 90% of her colon and she was hospitalized for several more days. During the procedure, they discovered that the tumor had perforated her colon and spread to her lymph nodes. At that point she was diagnosed with Stage 3 colon cancer. Currently, Stephanie is undergoing chemotherapy every other week and it causes her to miss work. Unfortunately, she has no remaining sick days and is being docked pay due to taking off these days. This is devastating for her and her daughter since she is the sole income and is the provider for their household.
Stephanie is truly a shining star. She not only gives her all at home, to her daughter Myka, but also to her students and athletes at Lee. Along with being an all-around all-star, she is a fantastic and genuinely caring friend. She is the life of the party and always makes the best of every situation. She is tough on the outside and a sweet and caring woman on the inside. She is an outstanding mother, teacher, and friend.
Even with the aid of insurance, the financial burden of this situation has been overbearing. Any money donated is greatly appreciated and will help toward medical bills and living expenses.
Thank you so much for taking the time to hear about this amazing woman, keeping her in your prayers, and for your donations.
Organizer