My name is Jim Troutman, for those who don't know me,  and I have been blessed over the years to do various mission trips, both international and local,
through my home church of Sunbury UMC in Sunbury, OH.  I especially love being involved with our Youth Work Mission trips.  Traveling out of state with 6-12 graders to share God's love by repairing homes, building ramps and decks, and many other things for people who are in need. 
This year I have an opportunity to do something really exciting! I have been to 2 mission trips to Haiti in the past, but NOW I am returning to Haiti on another mission trip and this time I get to take my 15 yr. old daughter, Heidi. The trip will be March 17th through the 24th. Heidi and I will have a unique opportunity to serve in the poorest country in the western hemisphere. Building homes for people currently living in tent cities and sharing our faith to a whole different culture.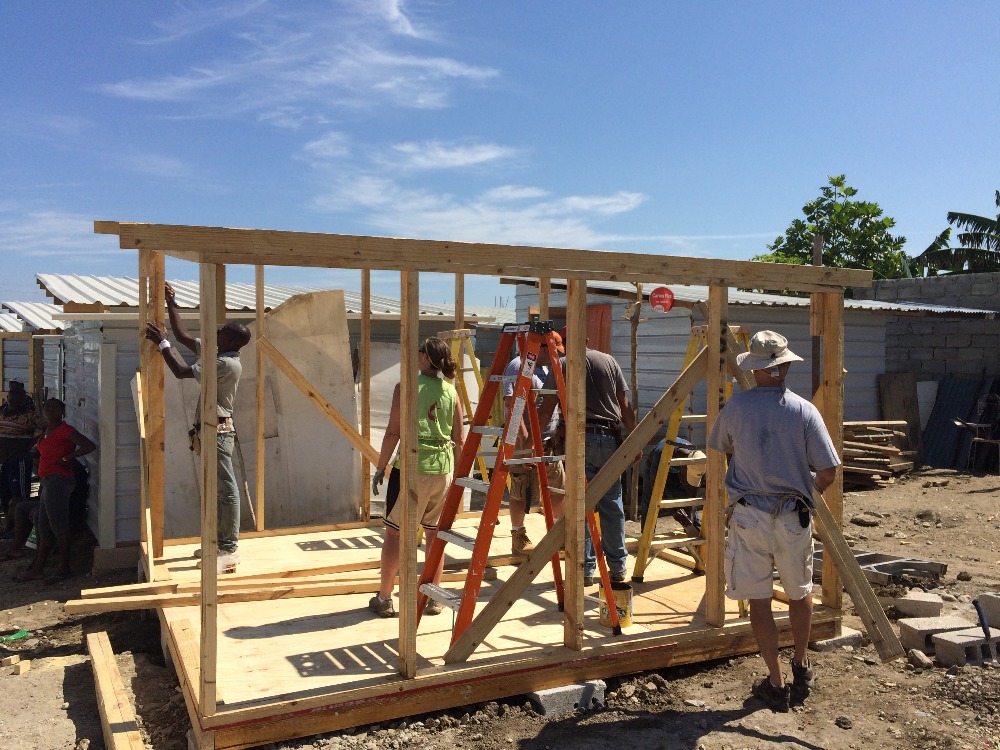 We are working with Servants in Fellowship, led by Greg and Cathie Benson.  They have been living in Haiti for over 25 years and are from the Fredericktown, OH area.
http://www.sifministries.org/
I am asking that you prayfully consider donating to to this fund to offset the costs of both of us going. We are going as part of a group of about 10 people from our church. We are currently doing fundraisers to bring down our out of pocket expenses.
It has been  great to work with both of my daughters on various Youth Work Missions.  I'm so glad that they have been able to see what it's like to serve those who don't have what they have and to learn compassion and humility. 
I love working with the kids...teaching them how to use tools and basic skills like framing, hanging drywall, plumbing and electrical. As well as what it means to put others before yourself and have a servants heart.
Last year, God provided a way for both daughters, my wife and myself to go on a mission trip to Costa Rica with other members of our church.  There we helped build an addition to a community center and also feed and provide a day of fun activities for children in the poorest section of San Juan.  These are experiences that I believe will strengthen both their character and their faith.
Thank you for your support and your prayers.  God bless.
Organizer