Colon Cancer Sucks!
Please help the Mobley Family. Bills are piling up. There is a long road ahead, every dollar counts. And if you can't that's ok, but please pray. Thanks for your support!
Anthony Mobley, he is wonderful friend, husband, and father. Anthony and his wife Stephanie Marsh-Mobley have been together 19 years and have 2 wonderful teenage boys, Stephanie had cervical cancer at 23, uterine cancer at 25 and a surgery that almost killed her at 26, she has had 11 surgeries total. During all this time, Anthony worked two jobs and took care of Stephanie and and their 2 boys. Anthony was in a bad car accident in 2007 and broke his back in two different places and Stephanie has been working since to support the family and Anthony has taken care of the boys. They have done everything they can to survive and raise two amazing boys and have always put FAMILY FIRST...It is time for us to put him first. Anthony is an amazing father, husband and friend. They have had so many struggles and no help and now they are faced with these HUGE hurdles ahead of them. Anthony started having stomach problems some time ago, & he was always tired. He tried to figure it out on his own and thought he might be allergic to some foods or ingredients, at one point thought it was the grocery store they shopped at, then thought it was processed food. He is uninsured so he was afraid of the cost if it turned out that nothing was wrong, But eventually he was so sick he finally gave in and went to the doctor, he was told he had Ulcerative Colitis. He was scheduled for a colonoscopy on February 16th they found irregular spots, sent it to pathology, found out it was colon cancer, they scheduled the surgery for the next morning. He was told it would be a 7 - 10 day recovery and he could start chemo within a month. During the surgery they removed 99% of the cancer, he was released on February 25th, He returned to the hospital via ambulance after 3 hours at home due to very severe chest pain, & crippling pain in his side. They found that part of the blood clot in his arm had moved to his lung, he had sepsis, pneumonia, and the original incision had come apart. He was on a ventilator for about 6 days, and under heavy sedation to help his lungs heal from the pneumonia. They took him off the ventilator on Tuesday March 4th, just to have it reinserted for another 4 days. We are hoping he is now on the up swing and he is on the road to recovery so we can get him on the path to beat this horrible disease. His family and friends are putting together a few events to help raise money since he is uninsured and no one is working while he is so very sick. All proceeds from all benefits will go to help this family in their time of need.We have a Anthony Mobley House Project starting up, they have a home they purchased a few years ago, but it needs major repairs and Anthony had been working alone to repair it until he got sick. There is lots of work to be done, and material needed to get the work done. If you would like to assist with the Anthony Mobley Fund House Project in anyway you can contact Gary Hall at [phone redacted] or on Facebook.We are also selling Support Anthony / Colon Cancer Awareness t-shirts in his honor. They are $20 each. We have people donating meals to keep them fed while they don't have time to cook. We plan to do ba few more fundraisers in the future as well. We are just a group of friends of a sick man who is in need for help for him and his wonderful family. This a family in need and they need our help. Thanks in advance! God is in control! ~Stephanie Marsh-Mobley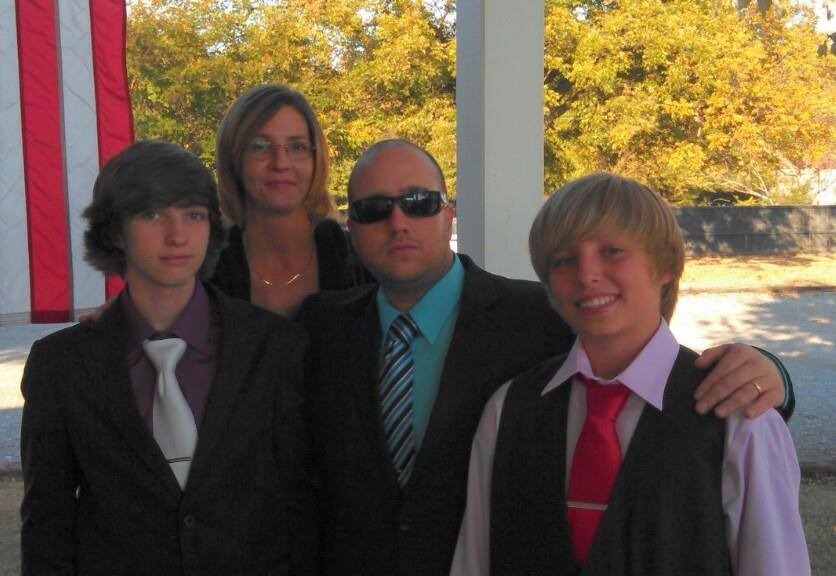 The Mobley Family!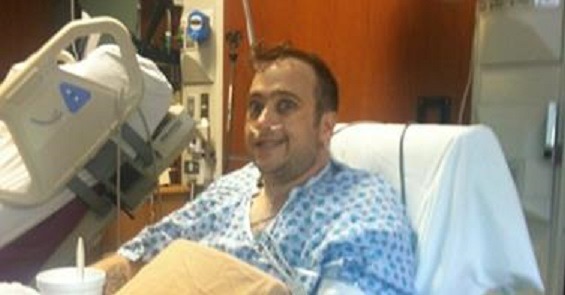 This is Ant when he first entered the hospital.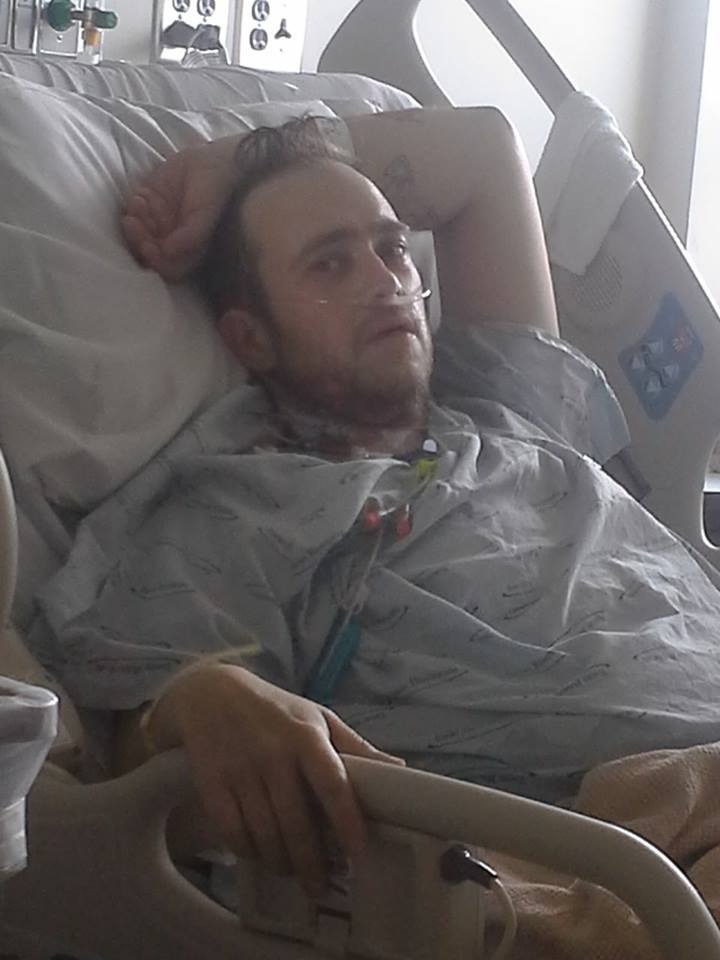 Hospital life taking its toll.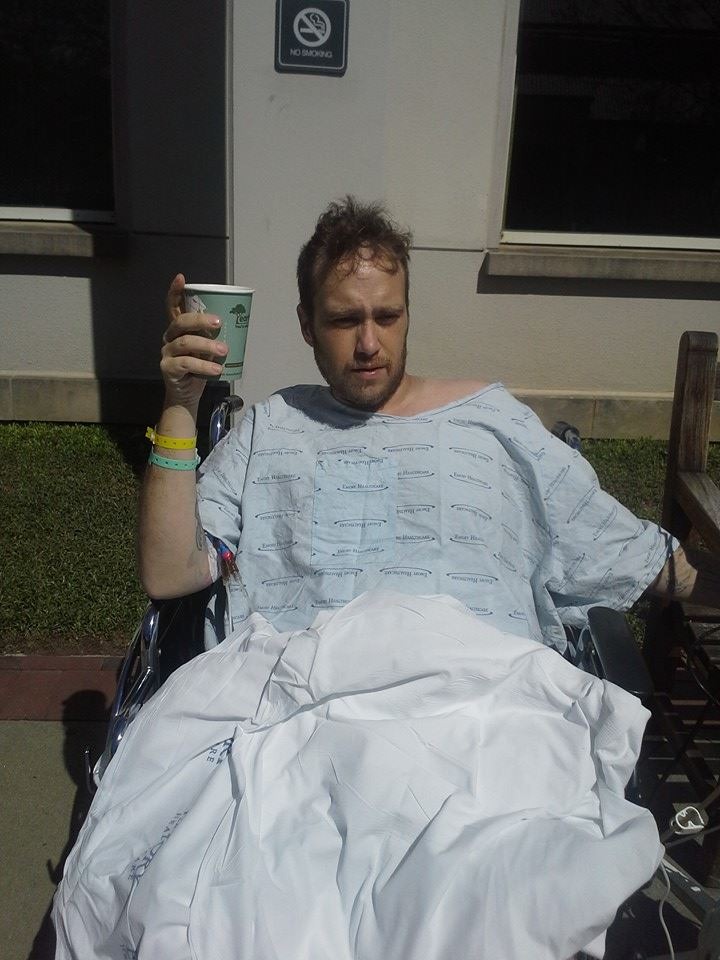 He thought there was no way out.. So we had to make a 'Jailbreak' and show him there is a way! And Keep Fighting!!! We stayed out there as long as he could take it. It was a beauitful day. Special thanks to Ant's sister ~ Mary Helen!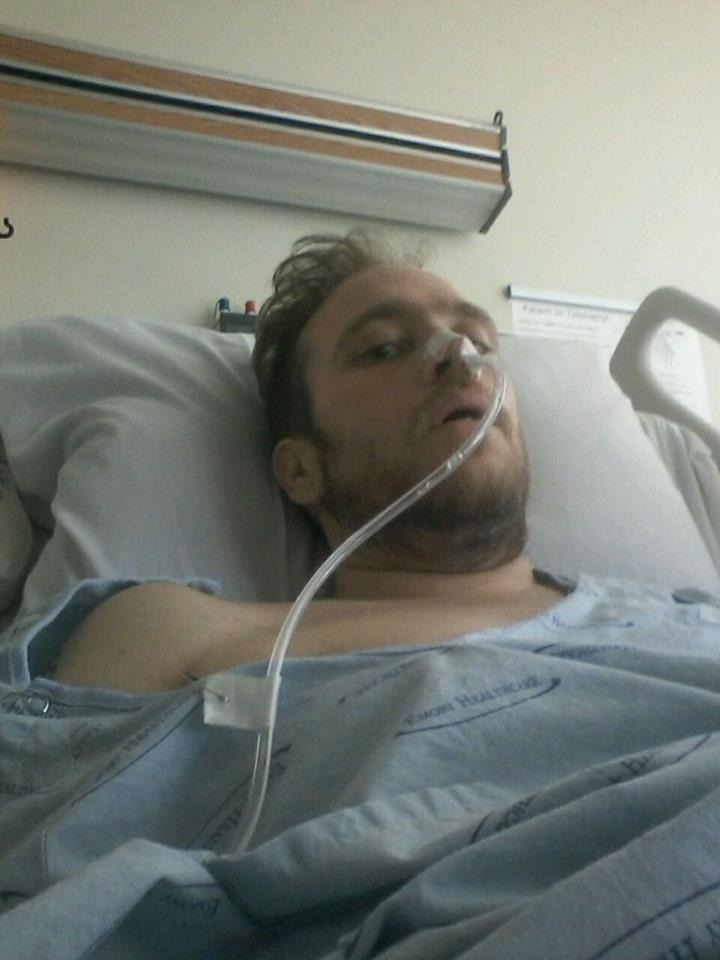 They had to add a new tube to remove fluid from around his lung :(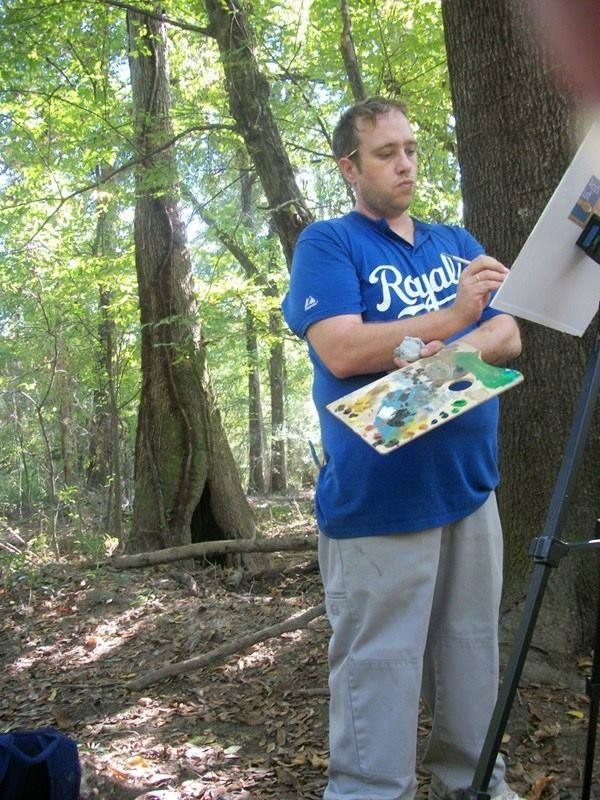 Ant is an artist.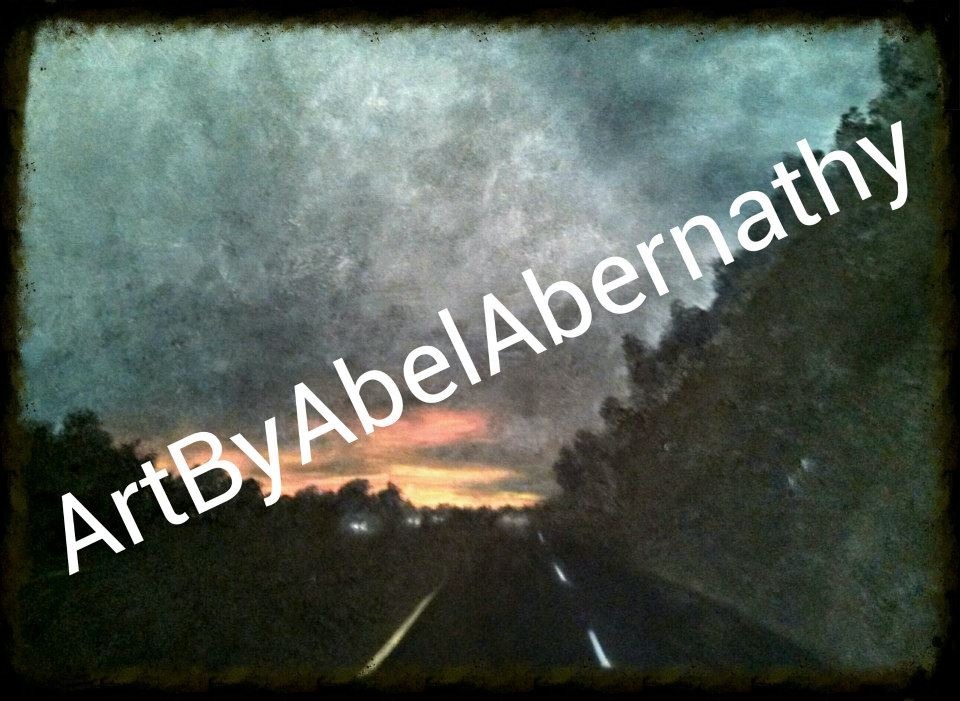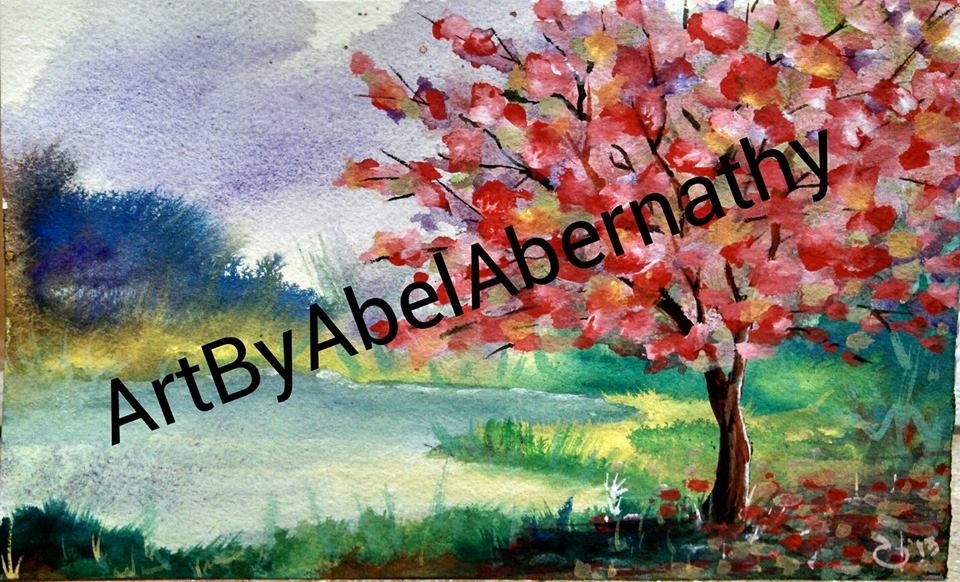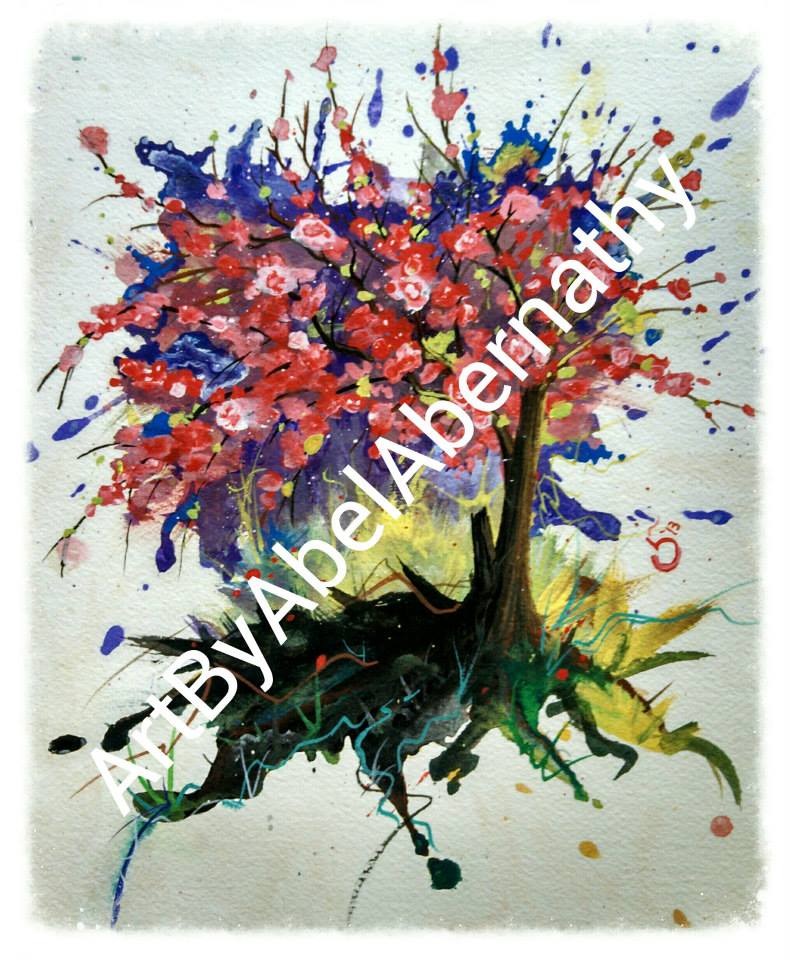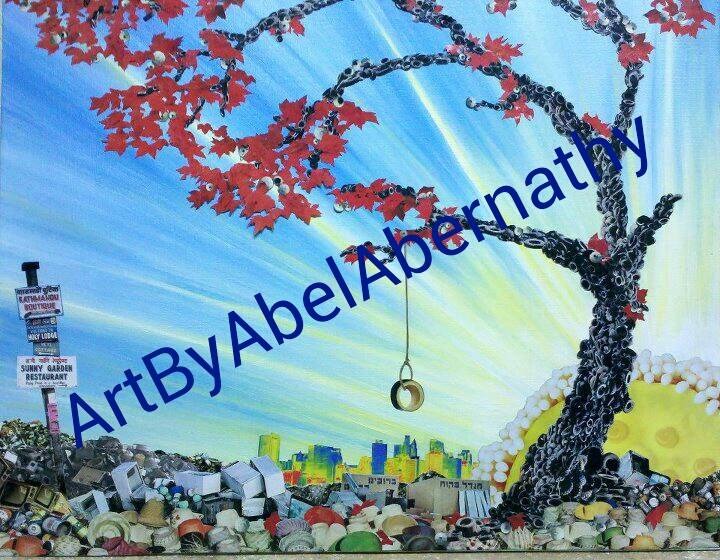 Here are a few of his paintings. See more on Facebook - (Abel Abernathy) You can order prints from there if you like - just send a private message - proceeds go to the cause.
Organizer
Stephanie Marsh-Mobley
Organizer
Warner Robins, GA