Deanna Panico is one of those rare breeds of people: she's beautiful both inside and out and dedicates herself to everything she puts her mind to.  So, it was no surprise when she earned her Doctorate of Physical Therapy from Stonybrook University a few months ago.  She had nothing but new beginnings in front of her-not only was she preparing to begin her new career, but she was engaged to her best friend, living in a new apartment,  and had just gotten a new puppy.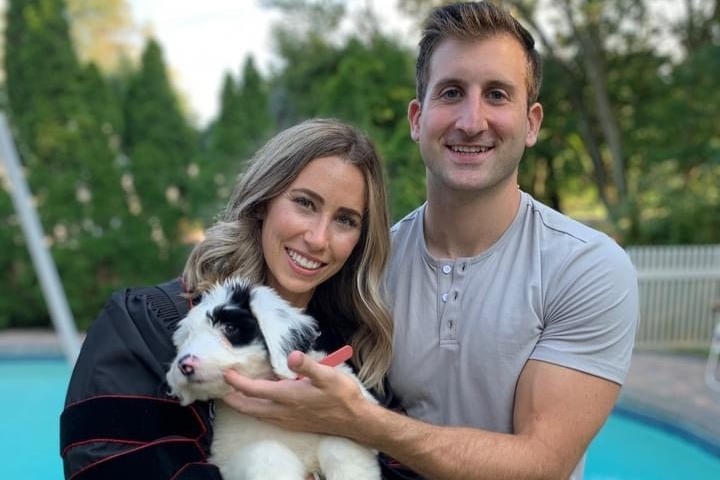 Although all good things were happening, Deanna just wasn't feeling well.  What happened next was the unimaginable, the unthinkable.  A visit to the doctor and a simple blood test later left Deanna with a diagnosis of Acute Myeloid Leukemia.  Deanna was admitted to the hospital and started chemo the next day.  She will be hospitalized and receiving chemo for the next four weeks.  
Even with this challenging news, Deanna remains positive.  In her own words,         " It's crazy how life can change in an instant and turn upside down.  However, I am surrounded by the most amazing family and friends and doctors and this is just a little setback.  You can't live life planning or expecting the worst, but you can live every day with gratitude and happiness to be alive and be in good health.  This is just the beginning to a long and tough road ahead, but I know it's not anything I can't handle. Make sure to be present and don't take any day for granted.  Things don't happen to you but happen for you and I know I will only come out tougher and stronger than ever."
We'd like to support Deanna and her fiance by fundraising for medical assistance and for costs related to her illness to make sure that Deanna's health and recovery is their primary focus.  
Deanna and her family are so appreciative of the outpouring of support and love they have received already and look forward to sharing good news with you all! 
Organizer and beneficiary
Christine Hanvey-Carroll
Organizer
Staten Island, NY