Thank you in advance for visiting Taya's GoFundMe site! Our family cannot begin to thank everyone for the outpouring of prayers and support for Taya, Hannah and Tyler as they go through this very difficult time.  I am Taya's aunt and Hannah's sister, and wanted to take the opportunity to offer another way to support Taya and her mom and dad.  While this experience is ultimately most emotionally, physically, and mentally challenging, there also unfortunately is the reality of financial hardship that this can cause - even with insurance!  Taya's stay at Childern's Hospital in Aurora, CO will be extensive (at least 3 weeks), many tests will be needed, gallons and gallons of gas will be used to go between home and the hospital, meals to keep mom and dad well nourished will need to be purchased some of the time with no access to a kitchen at the hospital, potential additional unpaid time off work may be needed depending on length of stay, and the list goes on and on. While the prayers and support from everyone is ultimately what is making this journey just that much easier for the Swanson family, if you do feel inclined to support them financially I know they will be so appreciative and forever grateful. We continue to ask for prayers first but thank you in advance for any and all support you wish to extended to Taya, Hannah and Tyler!  
Here is a note from Hannah letting everyone know about Taya's story so far.  We will continue to keep everyone updated!
"Taya was born on June 21st healthy as can be. The first month of Taya's life she was a happy baby who loved to eat and disliked when she got cold. Other than that she was always quite content. On Tuesday night, July 21st, she got up a little before midnight- she ate and went back to sleep. About 20 minutes after laying her down she woke us up with a whaling scream. I tried to see if she was still hungry, checked her diaper, put her in the swing, rocked her, checked her temperature, etc... but nothing would console her. She finally fell asleep around 2:30 am for about an hour and woke up with the same painful scream. At that point she felt even warmer we took her temporal temperature ( 100.6) and rectal temperature ( 102.2). Needless to say we booked it out of the house to the ER at Medical Center of the Rockies. Once we got to the ER they did a full work-up on her. The biggest indications something was wrong was the fever, bulging soft spot, and cloudy spinal fluid ( from a Lumbar Puncture). They admitted Taya to the hospital right away as they waited for the rest of the lab results. The spinal fluid quickly revealed Taya had bacterial meningitis which sent us down to Children's Hospital in Aurora, CO. Once we made it to Children's hospital, Taya was admitted to the NICU- they continued to run blood tests and had ordered a head ultrasound. The head ultrasound showed a fluid filled abscess in both the right and left side of the brain but the left was significantly larger ( 6cm x 6cm). An MRI was ordered to evaluate the abscesses and Neurosurgery was then contacted. The abscess on the left side required surgery ( not emergent but ASAP). Taya had surgery on Thursday evening- left drained 30mL+ from the abscess and irrigated the space until the liquid was clear.
Friday afternoon infectious disease found the strand of bacteria that cause the meningitis: Citrobacter. As far as we know, Citrobacter is not a common bacteria to cause infection but it is common to cause brain abscess when it does cause infection ( things started to make sense). Citrobacter is a bacteria in her gut that somehow got into the blood stream causing the meningitis.
Now what?? Unfortunately it is still waiting game for more answers and a lot of what ifs. Taya will be in the hospital for a minimum of 21 days due to the severity of the abscess and the infection. We will be watching the right sided abscess to make sure it doesn't get any larger and will also be watching the left side to make sure it does not fill up again. We will be watching her blood work consistently to watch for the inflammation. The latest update is Taya will need antibiotics for the next 8-12 weeks but will hopefully be able to go home after a few weeks and finish the remaining time at home as she continues to get better.As we continue on this long journey ahead we ask for continued prayers and thank you for all of the prayers already. It has only been a few days and we are quickly realizing this is emotionally, physically, mentally, and spiritually draining but our faith, love, and support from all of you is what will get us through. We know that God has a plan for Taya and for us and that God never gives us anything we can't handle. We will continue to rely on him for our strength and courage. Thank you all for everything- it truly means the world to us!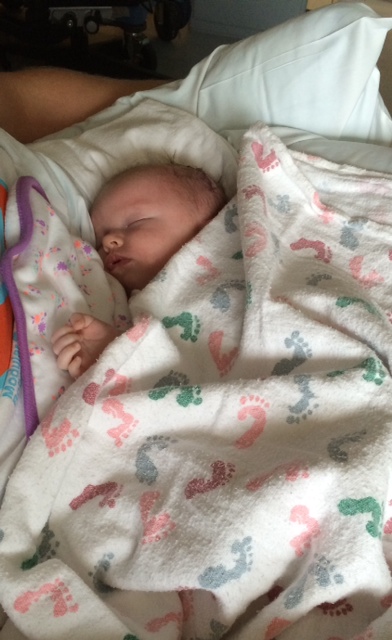 Organizer and beneficiary
#1 fundraising platform

People have raised more money on GoFundMe than anywhere else. Learn more

GoFundMe Guarantee

In the rare case that something isn't right, we will refund your donation. Learn more

Expert advice, 24/7

Contact us with your questions and we'll answer, day or night. Learn more