Our Amazing Dad Casey Haines ~ Last Wish
There are times when friends and family comes together to care for one of their own.  
Now is that time...
Our daddy's last wish is to move from his nursing home in Panama City, Florida to our home in Flower Mound, Texas. Our father was diagnosed with PSP (Progressive Supranuclear Palsy) over five years ago. PSP is a rare brain disorder that causes serious and progressive problems.   
Dad is currently residing in a nursing home in Panama City, Florida and has recently been placed on Hospice.  He has been very unhappy, sad and lonely and practically giving up his will to live. This disease has taken so much from our father.  He can no longer walk, speak or even enjoy a meal. He has to be fed through a feeding tube and needs around the clock assistance.  His daily routine consist in laying in bed and sleep all day and night while waiting for his turn to go to Heaven. He recently told my sister that he never realized it would be this painful to die.
For more information on PSP:
http://www.ninds.nih.gov/disorders/psp/detail_psp.htm
. 
Just like Alzheimer's... We cannot prevent, slow down or stop PSP and unfortunately there are no treatments or cures.
A little about our daddy: Our daddy is a man like no other. He gave my sister and I a wonderful life as a single father. He nurtured us, taught us, dressed us, fought for us, held us, shouted at ME (well deserved for I was the stubborn one, Ha!) kissed us, but most importantly he loved us unconditionally.   My father worked so hard to make sure we were happy and healthy and had everything we needed.  There are not enough words I can possibly say to describe just how wonderful and important my father is to me. I used to think I will never be able to thank him enough for all he has done.
Now we have been given the golden opportunity to give back to our daddy...
I have been so blessed with the opportunity to move my father in our home and return all the wonderful things he did for my sister and I.  I will work so hard to make sure my daddy is happy and comfortable. I will nurture him, dress him, fight for him, hold him, kiss him, and most importantly love him unconditionally...  With the support of my loving husband, children, family, friends, hospice and your support, we are making a dream come true for my father. When my sister delivered the news to my father that he got his wish and is moving to Texas March 31st, his eyes grew big and the happy tears came rolling down. He then took his IPad and wrote "I am moving to Texas!" He showed everyone who came in sight. He now gets up every day and wants to know if it's March 31st yet. I'm am so excited that he gets another chance at living life to the fullest and whether it's for a day or years... I am just so thankful we get to cherish the rest of his beautiful life with him. 
If you are able, please make a contribution to defray our dad's ongoing expenses. 
If you are unable to contribute financially, please contact Lisa Haines Key or Shannon Haines Richmond for other ways you can help.
Once we get dad home and settled, we hope to start "The Casey Haines Foundation" to help fund research for PSP. Although it's too late for my father, I know he would want us to do this so that others would never have to experience this painful disease. He has always been one to give back and this is our way to help him do just that.
God Bless you all and thank you so much for all your wonderful LOVE AND SUPPORT!!!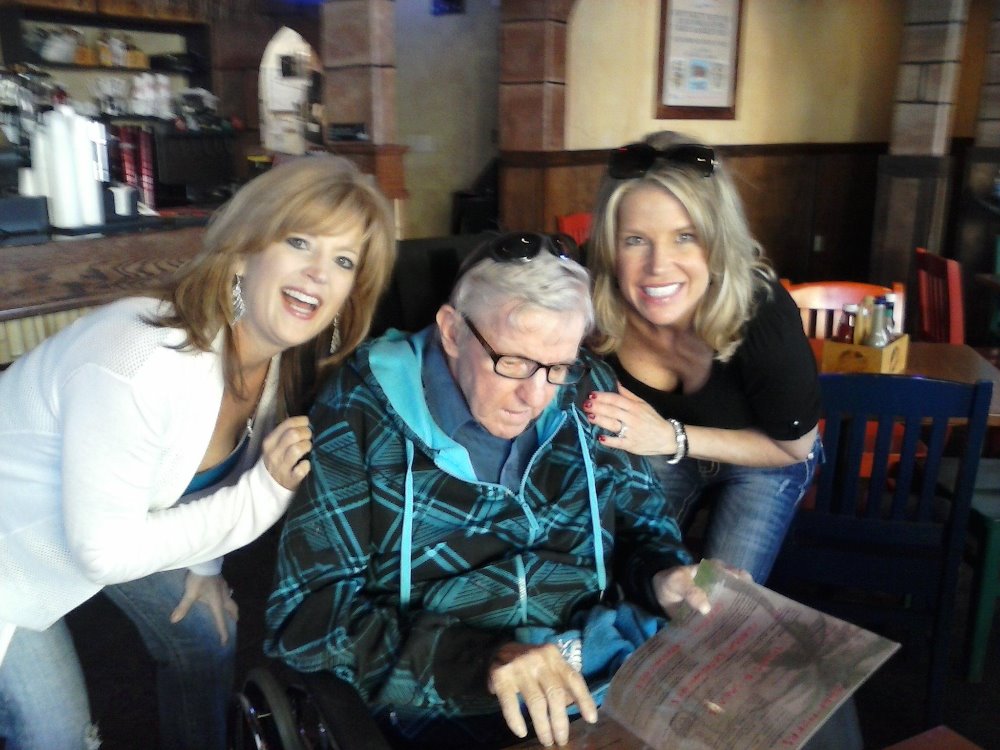 Organizer
Kevin N Lisa Key 
Organizer
Flower Mound, TX