Kendal's Anorexia Inpatient Program Fund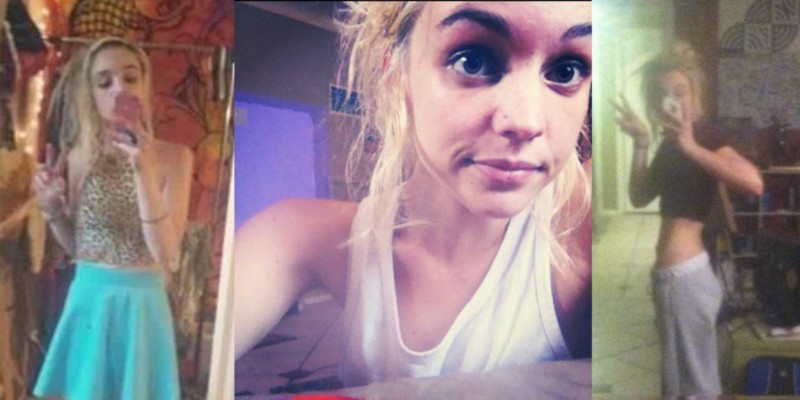 As Kendal's boyfriend for the past nine months or so, I have only seen a glimpse of how her eating disorder has affected her life, as well as the lives of others connected to her. With that being said, I have seen Kendal go through much more for a nineteen year old than an average person would go through in an entire lifetime. Kendal has lost touch with family and friends because of her anorexia.  Her disorder, over the years, has created a wall between she and the rest of the world. This false sense of insecurity has closed many doors/opportunities in her life. For example, recently she had to withdraw from her second semester of her sophomore year at Ringling College of Art & Design because of her brave pursuit for recovery at a residential treatment facility called The Recovery Village.  (We are currently in the process of transferring care for her from Turning Point treatment center of Tampa to the Recovery Village). This was the hardest decision she's ever had to make; leaving her life, dreams and goals as a future artist in order to face a debilitating disease. A disease that many women do not recover from.

Kendal has literally lost 1/3 of her total body weight since  struggling with this disorder. For months, as we searched for an inpatient program, she stayed in bed - extremely fatigued from not eating.  
Unfortunately, we have no means of paying for the rest of Kendal's 30-day inpatient treatment and have only received admittance on a basis that we will pay everything when Kendal is released and after she recovers to a healthier state.
Kendal's insurance ends at the end of March.  Saying that, the quicker the response we have the better. 

Any bit of help is deeply appreciated from the bottom of all our hearts. We know that there is hope somewhere out there for Kendal. We have tried everything in our power to get her the help she needs and have had countless facilities refuse admittance. There is no one else to go to. There is nowhere else to go. Kendal needs your help. Please. 
Thank you all so much for your love and concern.

UPDATE: We have raised the final goal to $5,500 to be certain the entire residential program is paid for.  We are going to be holding fundraisers to raise money for Kendal's outpatient appointments for when she gets out of her residential treatment.  This will prevent her from relapsing again after treatment.  

Again, Thank you all from the bottom of our hearts. We understand the amount we are trying to fundraise may seem like a lot, but there is such a lack of resources financially and treatment-wise that this is our only option. Unfortunately, 20% of people with Anorexia die from the disease before they can even get treatment. We are trying all we can to make sure Kendal is not a part of that 20%.

When we first started this page we had no idea how many loving people would support her through this. Her family and I cannot express into words how thankful we are for all of your love. Thank you.
Organizer