Life Saving Surgery for Zina
My cousin Zina from Ukraine is in critical condition and urgently needs a kidney transplant. Her father has been confirmed as a match and has volunteered his kidney, but is unable to afford the surgery.
Zina's sad story began when she was 14 years old and a virus caused her to contract the kidney disease Glomerulonephritis. At the age 23 her kidneys failed completely and she has been getting dialysis every other day for the last nine years. Finally, last year medical improvements in Ukraine made it safe for Zina to proceed with the surgery, but a bad blood transfusion cause Zina to contract hepatitis C. Her family has spent the last year bring her back to a stable enough state to proceed with the kidney transplant.
Doctors are saying that the transplant needs to be performed immediately, as Zina now has a heart infection that was caused by poor dialysis treatment at a local hospital. These heart complications cannot be dealt with until she gets the transplant, and pose an immediate risk to her life. The surgery will be held at the Shalimov Institute of Surgery and Transplantation in Kiev, Ukraine as soon as the money is provided. Her parents live in a small village and are unable to afford this 10,000 dollar surgery. Her mother is almost blind and her father can only find part time jobs as he spends most of his time caring for Zina. Relatives, neighbors, local churches, and the government have tried to help but they have only managed to raise $4,000. We still need another $6,000 for the surgery to go through, and are asking for any help that can be provided to raise this money.
My family and I appreciate any donation you can give and we will be forever in your debt for your kindness and support. We really hope we will see Zina smiling again soon.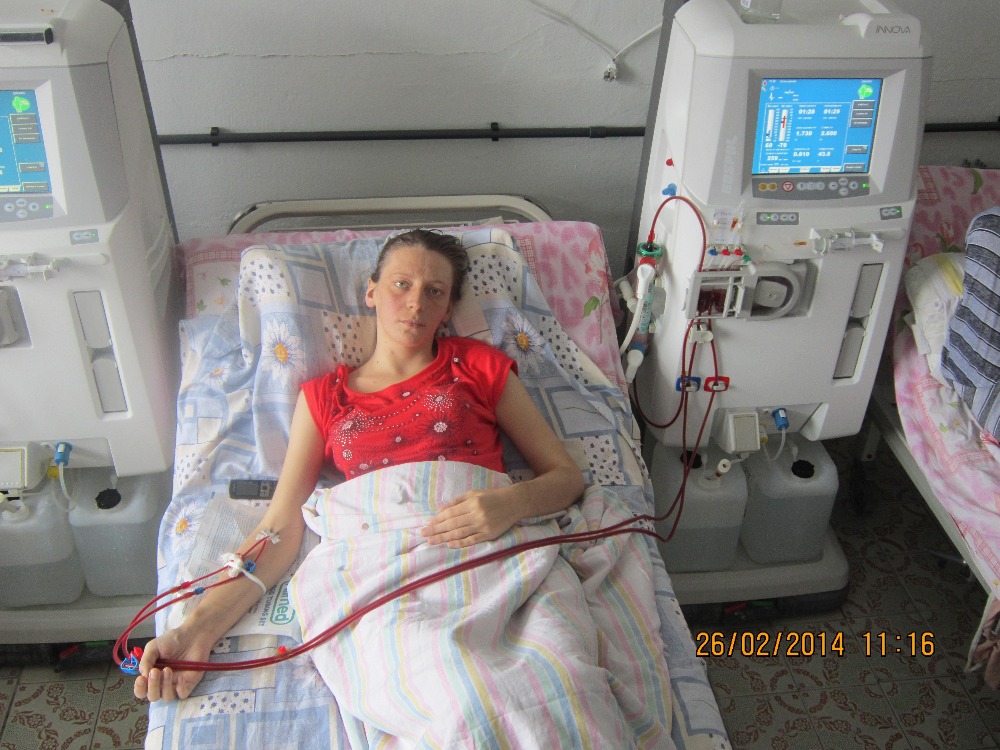 Organizer