BK's Give Until It Hurts: COVID-19 Heroes
COVID 19 Resources
For up to date and accurate information about COVID safety, visit the CDC or WHO websites.
When I talk about humanizing the badge, this is what I mean. First responders, including myself, push aside personal tragedy for the good of others. 24-hour shifts away from family, loved ones, personal property, businesses and the overall feeling of security, are all put on hold as we focus on the safety and security of not only the general public but for our brothers and sisters and all first responders. This is true more than ever today! Once the catastrophic event allows us to finally have a few hours off, we then have to deal with our own personal tragedies. Don't ever question why I support the way I do. My heroes are those who risk their lives daily to protect what you cherish most. 
My name is Bryan Klevens (BK Klev).  I 'am a 20+ year veteran Police Sergeant with the Houston Police Department, Owner of Prison Break Tattoos and host of the A&E Series "Hero Ink" (Now available on HULU!).  My brothers and sisters in blue and all first responders need our help.  The money raised in this campaign will go to directly to assist first responders locally and across the country with needed supplies and immediate needs. (food, gloves, masks, sanitizer, family needs, injured officers/firefighters and god forbid first responders injured during this tragedy or line of duty injuries)  The funds will be distributed directly by me.  Social media posts will be made as funds are distributed as always. See updates on Facebook and Instagram at Prison Break Tattoos!
As Prison Break Tattoos has done in the past with large scale catastrophic events,
donations will go DIRECTLY TO FIRST RESPONDERS and their families that have been affected by COVID-19
. No bureaucracy, no votes, no applications, no red-tape!  From my hand directly to theirs. Donations can be made here directly. Additionally, as we did for Hurricane Harvey, we are considering making Prison Break Tattoos an official first responder only drop-off and pick-up location for my brothers and sisters and all first responders who have experienced devastation and losses and might need supplies. Additionally, we will provide masks, sanitizer, food, gloves directly to first responders, healthcare workers and their families!!
For those that can donate, I will personally match up to a total of $2500. Every dollar counts. Give until it hurts.
Take a moment today to stop and thank those who have spent the day working away from family, friends and loved ones, to protect the things and people you cherish most.
Each of you are on the front line, not only putting yourself and your family in harm's way due to this virus, but at times, thanklessly protecting citizens and the things they cherish most. You are all heroes. We are in this together!  #belikebk
Prison Break Tattoos was founded on a very simplistic yet focused way of thinking. Find a solution to a problem people have and build a business out of it. It is often said that companies have a distinct culture. Prison Break Tattoos is no exception. The culture and concept of Prison Break Tattoos derives from a very clear vision and set of values. Those values produce particular behaviors and ways of doing things. The advantage of this is the opportunity to surround yourself by people who in most instances are able to fit the culture you want to create or can be taught and reminded of the behavior traits necessary for continued success. However, to remain successful, the behaviors, practices, and values need to remain aligned with the tasks, goals, and processes the business engages in.
Please contact me directly for questions or concerns - Bryan Klevens - [phone redacted]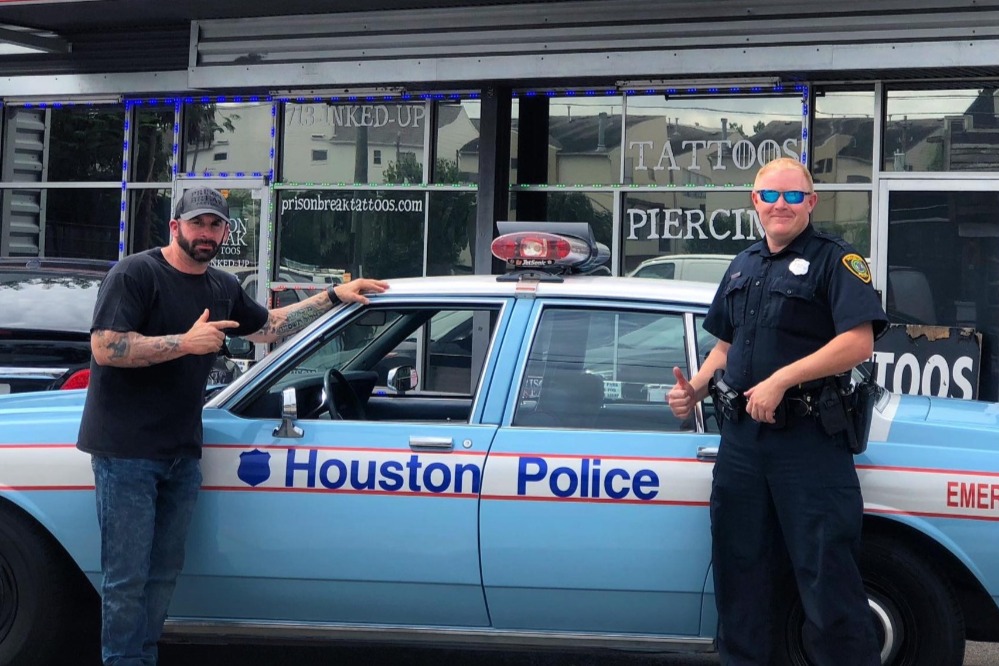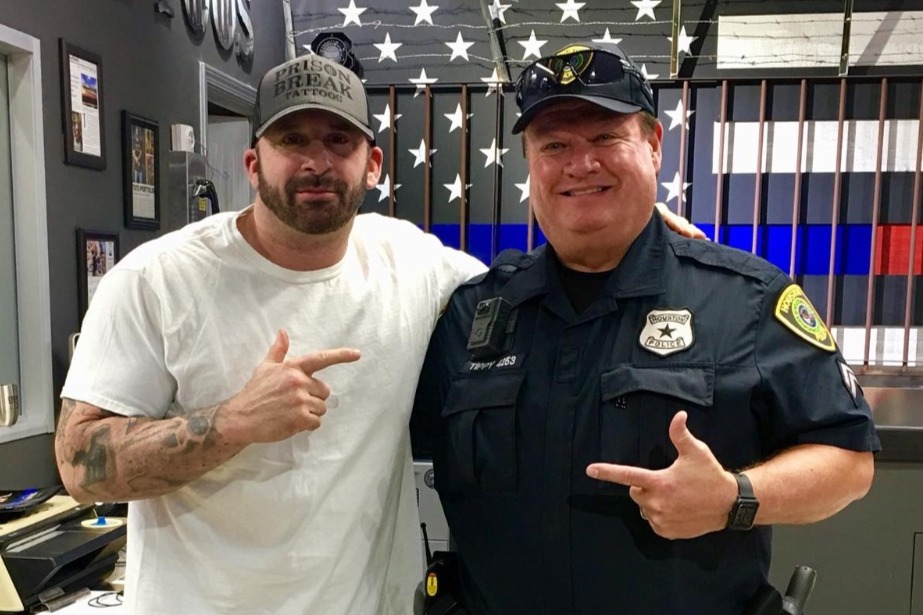 Become the first supporter
Your donation matters
Organizer
BK Klev
Organizer
Houston, TX