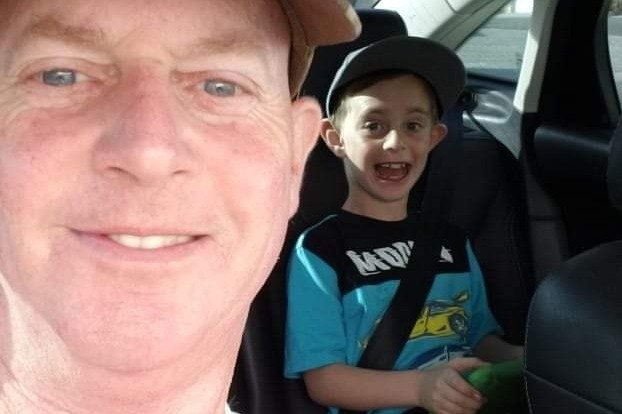 Border Patrol Agent Edward Anthony Gillest has been an agent with the United States Border Patrol for nearly ten years and is a veteran of the United States Army and United States Air Force.  In the 12 years of his military service, Edward served a deployment in Iraq (as part of Operation Iraqi Freedom) and in Egypt.  He has spent the majority of his adult in life in service to the United States of America.
BPA Gillest was diagnosed with Stage Four terminal colon cancer in early 2018.  After receiving 23 rounds of chemo therapy the cancer has aggressively spread to his liver.  At this point all other medical cancer treatment options are unavailable and BPA Gillest is currently in hospice care at the City of Hope Medical Center in Duarte, California with a very short life expectancy.  Edward, his wife Dana and eight year old son Jonathan, appreciate any support and assistance you may offer in their time of need.
Want to join me in making a difference? I'm raising money to benefit  BPA Edward Gillest via the Code Four Foundation, and any donation will help make an impact. Thanks in advance for your contribution to this cause that means so much to me.
More information about Code Four Foundation: The Code Four Foundation raises money for Law Enforcement Officers facing major medical ailments such as Cancer or other serious life changing events. Follow them on Facbook or their website,
www.code4foundation.org
. Code Four is a federally recognized 501 C 3 non profit. Their tax Id # is 46-5294463. The members of Code Four thank you for all of your support!