Team Jamo vs. Team Brain Tumors
On January 22nd, 2014 after suffering a seizure at my home, I was diagnosed with two brain tumors at Hoag Hospital in Newport Beach California. After 2 days I was discharged, the doctors said I need a biopsy ASAP to determine the nature of my tumors (malignant or benign) and would most likely begin my treatment immediately, as time is of the essence with brain tumors.
However, not having insurance I was put in contact with a social services advocate to arrange for a medi-cal application. I was told not to work or drive until we knew the nature of my tumors. That was over a month ago.
We are still waiting for the state to approve my biopsy, in the meantime I have been unable to work. Thus far the AMAZING support of friends and family, particularly my Sharkeez, Sutra and Killarney's family have sustained me both emotionally and financially. Without them this would be impossible. And of course my amazing, patient and beautiful fiancé Summer. Without her I would be lost.
My treatment plan will likely begin with a craniotomy, where they will remove the tumor in my left frontal cortex. The second tumor is inoperable due to its location and will likely be treated with a combination of chemotherapy and gamma knife radiation, which is highly concentrated radiation being applied directly to the tumors and any surrounding areas they may spread. In short, it is gonna be rough year, but we're already looking ahead to a better 2015.
Thank you for taking the time to read my story. Any donations are deeply appreciated. As are well wishes and prayers :)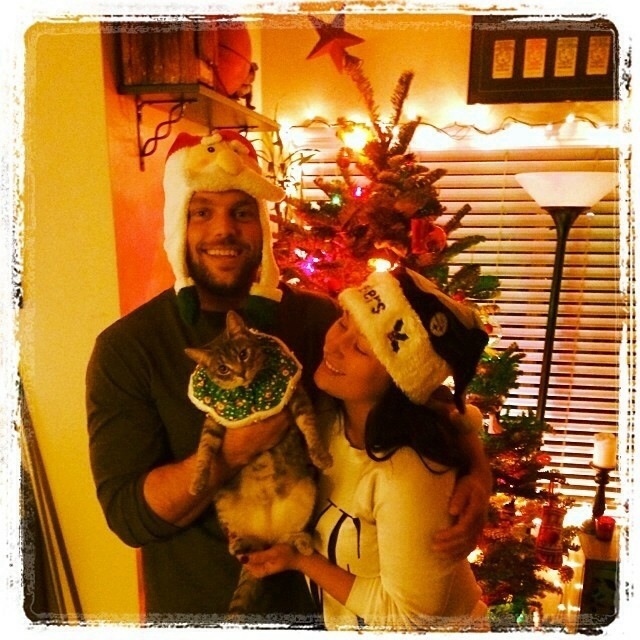 Organizer
Jamo Ray 
Organizer
Huntington Beach, CA