Study Abroad in South Korea
Dear supporters,
Hello, my name is Connie Alvarez. I will be studying abroad at Korea University in Seoul, South Korea in Fall 2014. I will be studying abroad from August 17th, 2014 to December 17th, 2014.

I am a first generation college student on independent status at the University of Minnesota- Twin Cities. I am graduating with a Bachelor's in Family Social Science in May 2015 and plan on receiving my Master's in Social Work shortly after. 
It has been a dream of mine to study abroad and I have been accepted to the GlobaLinks South Korea program through the University of Minnesota. 
By studying abroad in South Korea I hope to gain:
-Understanding of a new culture
-Gain knowledge on the home and school lifestyles
-To be able to apply school concepts to my experience abroad
-Gain a deeper understanding of the family system and traditions
-Apply my experience to receiving my Master's of Social Work
-Have Fun!
Fees not covered by the U of M:
Plane ticket: Estimated $1,500
Housing deposit: $3,600
Required Activities & Excursions: $1,800
Student Immigration Visa:$45
CISI International Insurance: $30 a month (4 months= $120)
Work Study Funds (discontinued while abroad): $1,350
Grand Total: $7,615
If you would like to know more about me take a look at my efolio at 
constancealvarez.efoliomn.com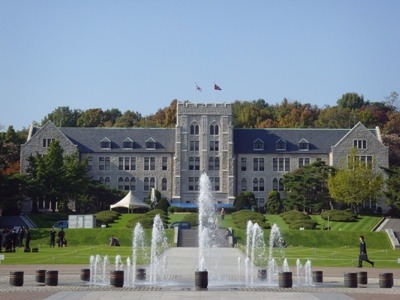 If you would like to follow me on my journey in South Korea I will be writing a blog while I am there which you can find at 
conniefaealvarez.wordpress.com
Thank you for your help, it is very much appreciated!
Connie Alvarez