https://www.kiro7.com/news/local/sr-509-shootings-task-force-created-after-boy-in-car-shot-in-head-blinded/905947695
Andy is a 14 year old student at the school I teach at. On December 20th, 2018 his family was driving home from visiting a family member when a random bullet struck Andy in the head. This was a senseless act of gun violence that has left Andy permanently blinded in both eyes. His jaw was also broken and he will soon be having reconstructive surgery so that he can hopefully talk and eat solid foods again. 
Right now Andy needs to be cared for 24 hours a day. His step-dad has selflessly taken on the responsibility to care for Andy which leaves only 1 source of income for a family of 5; Andy also has a younger sister (9 years) and brother (2 years).  Andy will be going through numerous surgeries and therapy. Not only has this horrendous accident put a physical, emotional and mental toll on the family, but a financial one as well. They will need to move into a new home that can accommodate Andy's needs as he starts to recover.
Every penny is appreciated to help support Andy and his family. Donations will help with move-in costs for a home Andy can recover in as well as help with escalating medical bills.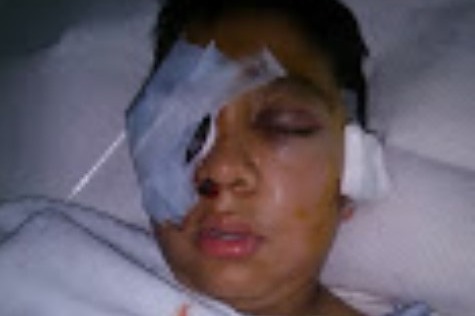 Thank you for helping us support this family through an extremely difficult time.
Become the first supporter
Your donation matters
Fundraising team: Team Andy (4)
Kristen Cirullo
Organizer
Seattle, WA
Nicole Malmgren
Team member