Grace tumbles to Costa Rica May 2014!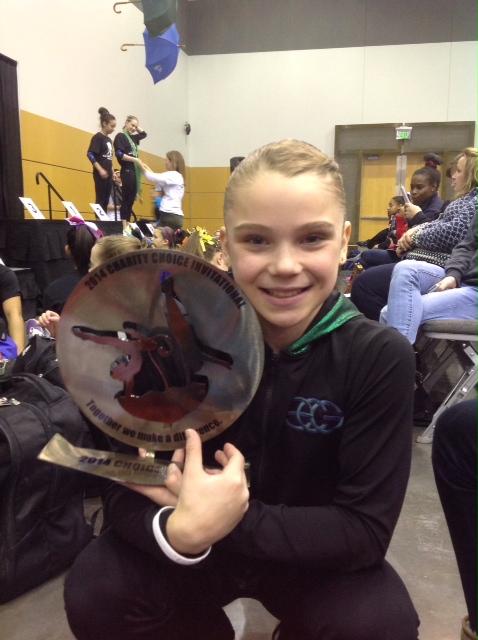 Hello,
My name is Grace Johnson, you might know me personally, or you might know and do business with my Mom and Dad, Janina and Eric Johnson.  I am currently a level 9, Junior Olympic Gymnast.  I belong to a very select and premier level Gymnastics Team called Emerald City Gymnastics Academy, located in Redmond, Washington.  The Gymnastics Team competes locally in Western Washington, regionally in the Pacific Northwest, as well as nationally and globally. 
I am sending you this letter in hopes of finding financial support so that I may participate in an elite competition to be held in May of 2014 in Costa Rica in a Junior Olympic Competition. 
It is not easy to reach this level of success on a competitive team.  A lot of sacrifice goes into practice & training, not to mention travel and other fees.  I am asking for your help to raise funds to offset those costs through personal donations.  
Any support is greatly appreciated so that I can participate in this once in a lifetime opportunity.  If you are willing to help, please make checks payable to Grace Johnson.
I hope you can help and sincerely thank you for all your past support and friendship as I pursue this amazing opportunity in my life. 
With gratitude, 
Grace Johnson
Organizer