Mikayla Martin Memorial Fund
On Tuesday October 1  Mikayla Martin was killed in a tragic mountain biking accident in the backcounty near her home in Squamish, B.C.  She was just 22 years old.
Mikayla was my niece, and she was an incredible young woman with a future as bright as her smile. A rising star on the Canadian Ski Cross team, last summer she was crowned the FIS World Junior Champion, and she was slated to leave on Saturday, October 5,  to  begin her very first full season on the World Cup circuit. She was a proud athlete, a proud Canadian, and a proud ambassador for her sport.
Mikayla has been skiing almost as long as she could stand. She began competing as a child, and nothing has ever been able to hold her back. Always ready to try anything new and to push her limits. Where others saw insurmountable obstacles, Mikayla saw only speed bumps. She loved skiing, loved being outdoors, loved the mountains, loved life.
But as competitive as she was, Mikayla was not just "in it to win it." A quick scroll through her social media pages show how much she was loved by her friends and team mates. She was always looking for new friends as well as new adventures. She believed in lifting others up by encouraging and coaching and mentoring new athletes and younger team members. In helping everyone to try and do and be their absolute best and achieve everything they possibly could in this life.
Though Mikayla's life has ended too soon, she LIVED every day of those short 22 years. Every time I saw her or talked to her she was learning or trying or experiencing something new. In what turned out to be the last month of her life, Mikayla got her motorcycle license, traveled to Australia, took two 3rd place finishes in the FIS Australian New Zealand Cup, got her scuba certification and dove on the Great Barrier Reef. There was no stopping this girl!
The loss of Mikalya has left a huge hole in our lives. Our hearts are devastated. Her Mom and Dad (my brother) and younger sister are desperately trying to figure out a way to navigate this new world that no longer has this beautiful young woman in it. We all are. It was our older brother who came up with the idea of this Memorial Fund. It is our intention to fund a scholarship to give to another promising young athlete who displays those same qualities of passion and exuberance and dedication and friendship and camaraderie. To help ease the financial burden that goes along with being an elite athlete in Canadian sport. Equipment, coaching, training and traveling along with other associated costs can be a tremendous strain on the family of athletes rising to the highest level in Canadian sport . (Mikayla was always coming up with various different side hustles to make money to help with her expenses. Her last one was an ingenious bottle opener made from bike chain.) We, her family, would love to see this become a permanent endowment to help young Canadian athletes, and any amount you can donate would be greatly appreciated.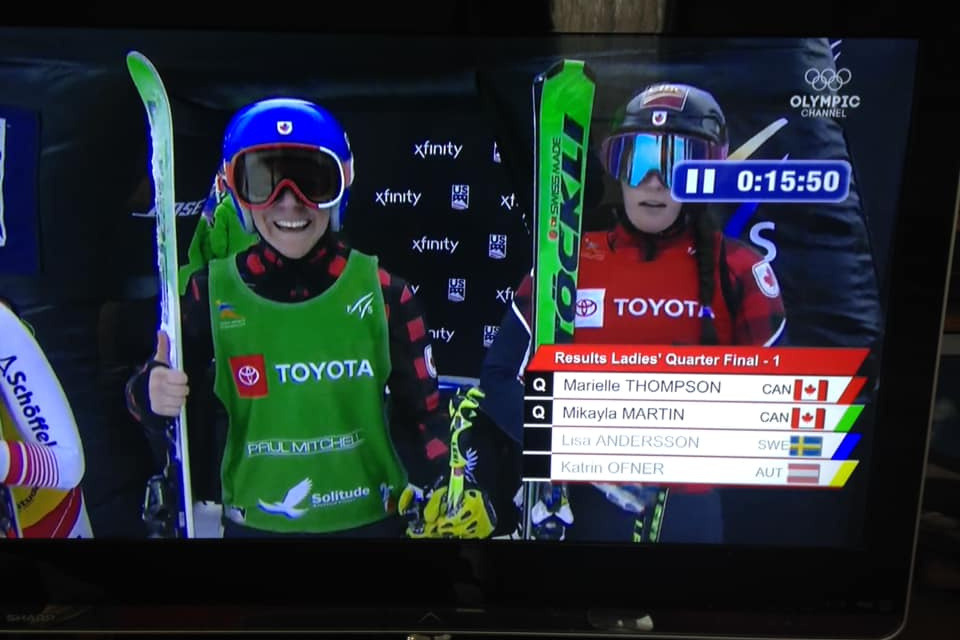 Much of what I have written about Mikayla above was paraphrased from various tributes that have poured in from her friends, coaches and team mates. She was loved and treasured by all who knew her, and she touched more lives that we will ever know. Mikayla was a shooting star; she moved fast, she burned bright, and now she is gone. In the worlds of one of her friends, Mikalya always "lived life to its fullest and made the most of every opportunity to explore and try new things. So to everyone out there. Especially the young girls. Take the leap. Try new things. Do your thing, do it every day, and do it unapologetically."
Mikayla has been taken from us much too soon. We want to use her shining example to encourage others to live an extraordinary life. We hope that you will help us to do that, and when you do, to take those words to heart and live them every day.
"Do your thing. Do it every day, and do it unapologetically."
Our lives have been torn apart by this loss. On behalf of my brother James, my sister-in-law Christine, my niece Shondra, and Mikayla's grandmothers, and aunts and uncles and cousins and team mates and coaches and colleagues and friends, thank you from the bottom of our shattered hearts, for helping us to turn her life into a legacy.
Live Like Miki SX series C/O Elite Alpine Ski Cross, Laurentian Ski Hill & Paul Plotz 
Organizer and beneficiary