Max's Greyhound Cancer treatment
Hi everyone,
Thank you for taking the time to check out what we're doing to help Max though his cancer treatment. A lot of you know us, and some of you have even met Max. Well, on New Year's Eve we found out our Greyhound Max has Lymphoma. Not only that but his treatments are around £175-£360 per treatment every week and we were unable to insure him due to his age and previous medical history. This first two months although positive treatment-wise have been a massive financial burden, already running to over £2000.
Max is such an energetic and happy dog usually, but when he got poorly over Christmas he began deteriorating extremely rapidly, we couldn't just sit by and do nothing. Which led us here. We plan to really celebrate his birthday in March, as he was so ill over the holiday period, and none of us thought he would even make it this far. Really not sure what we're truly capable of raising but please be assured, every penny makes a difference. We were really hesitant to ask people to help us, even after suggestions and offers of financial help from fellow dog walking friends but at week 8 of his 6-12 month treatment plan we really do need to ask for help.
Max has had a hard life, living in kennels and racing for the first four years of his life, retiring due to a broken leg on the track. Being made to sleep on concrete by his (meanie) kennel mate. He's given 100% all his life and never asked for anything in return but love. The money donated will help him to fight the cancer, and give him the chance of more days in front of the fire, and nights upside-down on our bed.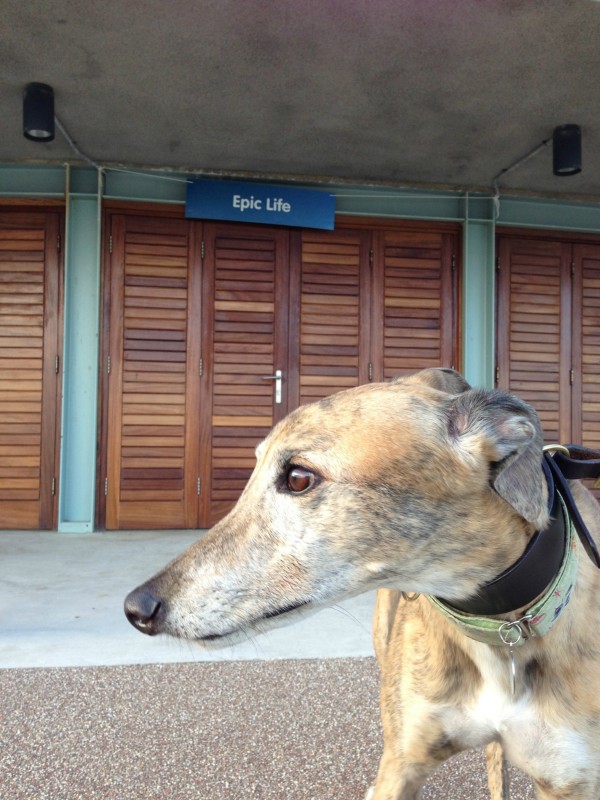 So please help by donating and spreading the word, even if you can only spare a £1.
Thank you so, so much.

Jimi & Kitty




Organizer
Jimi Scândaľ 
Organizer
Enfield, Greater London, United Kingdom