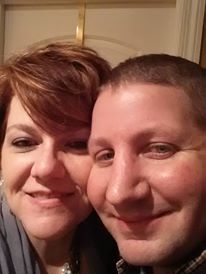 This is Melissa and Lee Kazee. On February 5, 2014 Lee was severely injured at work when he was run over by a train, resulting in the loss of both of his feet, a crushed pelvis, and an array of other injuries. He will have to endure a lot of surgeries and other medical procedures on his long road to recovery.

Melissa is spending all of her time with Lee at the hospital while family is caring for their six year old triplets. We are hoping to raise funds to cover their living expenses and child care. This is going to be a long process and trying time for the family so we hope that any financial relief we can give them will help.

Any donation is appreciated, and if you would like to donate in any other way please email [email redacted].