Raising funds for Beau's Service DogWho we are
We are Pat and Courtney, Beau's dad and mom. Beau is our four and a half year old son. He's a special little guy who loves his mom and dad, his little sister, his grandparents and his lola, and his wonderful uncles, aunties, and cousins.
He loves to smile and arrange his most precious toys, the talking Color Crew plushies, in order of the rainbow. He loves listening to music from various films such as Frozen, Kung Fu Panda, Hotel Transylvania, Big Hero 6, and Star Wars. Right now, he's super into frogs, turtles, and other reptiles.
Beau has Autism and is currently non-verbal. The combination of these two things is where our greatest fears come in. Because as a child on the spectrum, one who cannot properly convey thoughts and ideas, someone who is small and so quiet, the idea of him quietly wandering off is terrifying. Also, for beau not being able to ask for help, say his name, or say, "I'm lost!", is another great fear of ours.
What is Autism Spectrum Disorder?
"ASD is a developmental disorder that affects communication and behavior." For us, it's more about the communication than it is about the behavior (Beau has his spats and tantrums like any other kid his age), but, he's an amazing child. What scares us is like many other children, a distraction and inability of communication skills can lead to a parent's nightmare. We genuinely do our best to always keep an eye on our kids when we are in public, but, mistakes can be made. Beau can also be a runner which is very common in ASD and can't understand the urgency in our voices when we tell him to stop.
Solution: Autism Service Dog
Meet Tank and Storm. Two former police service German Shepherds who will be producing a litter of service pups. It is our hope that their offspring will be the service pup Beau's ever vigilant protector, teacher, and best friend. Services such as locating, tethering, guiding, and guarding, calming beau in tense situations, and learning to make bounds.
We have tried GPS trackers but sadly Beau likes to take off his shoes, and has sensory issues and if he feels the tracker he will try and take the GPS tracker off. We feel in our hearts a service dog will give us the comfort of having extra eyes, legs, and heart, to take care of and protect Beau.
It is with your donation that we will not only get this puppy but also pay for the needed training to be Beau's service dog. We would like to thank you all for the donations. And even if you do not donate we appreciate all the support we have gotten. Thank you again family and friends.
The Walsh family,
Pat, Courtney, Beau, and Riley.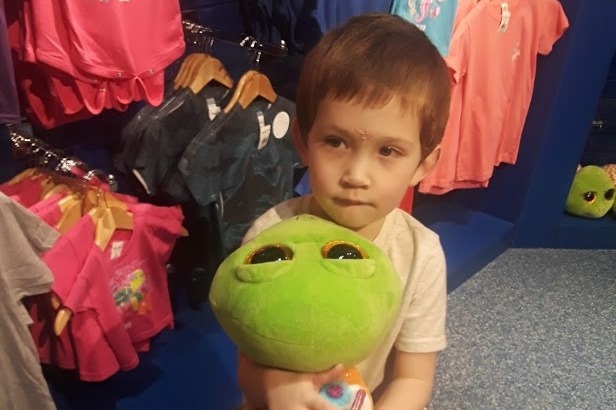 Organizer
Courtney White Walsh
Organizer
Putnam Township, MI