Hope for Heather and Jason
Dear friends, I'm reaching out to ask you to please help my beautiful sister Heather and her wonderful husband Jason as they fight for their lives.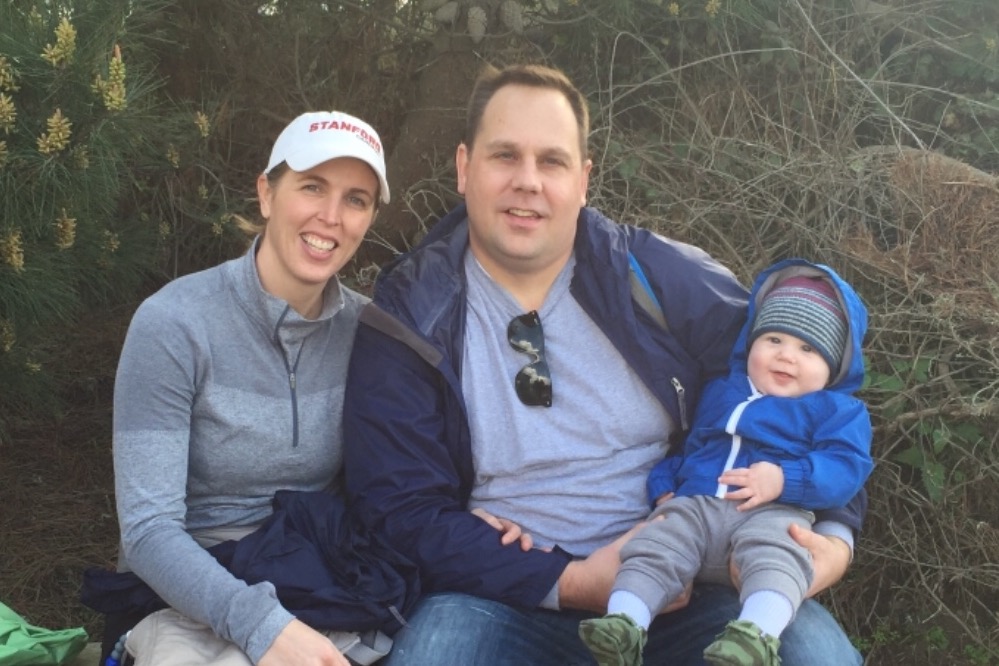 Tragically, Both Heather and Jason have been diagnosed with cancer in the past year. Their young dreams have been put on hold as they undergo aggressive chemotherapy. On top of that, they are struggling to pay for medical bills, ongoing treatment, care for their three year old son and every day living. Please contribute if you can and read on for their full story...

A Beautiful Beginning

Heather and Jason met at church and fell deeply in love in 2008. They were married in 2009 and together, embody grace, resilience and optimism. They describe each other as "best friends" and "forever sweethearts". In 2015, they welcomed their beautiful son, Lucian into the world.




Heather motivates and heals others through her professional personal training business. Jason inspires people across the world through his renowned art.




And Lucian is a happy, sweet preschooler who loves his caring parents.



Together, they love going on road trips and want to live to take their son hiking someday on the John Muir trail.

A Tragic Double Diagnosis

Unthinkably, both Jason and Heather have both been diagnosed with aggressive cancers in the last 18 months. And now they are fighting for their lives.



In May of 2018, Jason was in pain from a headache that wouldn't go away, so Heather took him to the emergency room.  Soon after, doctors diagnosed Jason with glioblastoma multiforme- an often fatal form of brain cancer.



Heather and Jason have faced the battle for Jason's future with their characteristic optimism and grace. But over Thanksgiving and Christmas last year, Heather struggled with increasing abdominal pain and fatigue.

In January, Heather found out that her pain was caused by pancreatic cancer.




The Road Ahead

Jason had part of his tumor removed and needs continuing chemo and scans every 8 weeks to monitor the tumors that remain.




He and Heather are hopeful that a new FDA-approved drug will help Jason live a longer life with his tumors.




Meanwhile, Heather has undergone over six months of aggressive chemo and  has had surgery to remove her tumor. Her chemo has been paused for a month while doctors struggle to understand why her
cancer antigen levels are still rising. 
She will need to resume treatment in
January, pending new scans. These treatments will increase her chance of survival, but are not a cure.

The Challenges Continue

Because of their ongoing treatment needs, Heather and Jason's continuing medical and financial challenges are significant.

Both the Brinkerhoffs are self-employed. Jason's surgery has left him unable to drive, and continuing his work as an artist is difficult as his vision deteriorates.



Heather won't be able to work for at least the next six months while she undergoes chemotherapy.




They have a small, two-bedroom house with a kitchen that needs significant work done in order for it to be functional. There isn't a place for Heather's parents or other caregivers to sleep.

It's essential for them to have necessary renovations to their house so that they can accommodate the full-time caregivers they need. 

We Need Your Help

Heather, Jason and Lucian need your help to fight for their future together.




We (their family and friends) are trying to raise $180,000 to cover:

- Essential ongoing medical treatments
- Help with living expenses while they are unable to work during treatment
- Care for their son Lucian
- Major home repairs 
- Transportation costs

No amount you can give is too small. Thank you for reading this and for your support. We are all so grateful!

We will post updates when we get more information. Thank you for generosity, prayers and positive thoughts on behalf of the incredible Brinkerhoff family.
Fundraising team: Team Brinkerhoff (5)
Nicole Johnson
Organizer
Raised $11,655 from 59 donations
Menlo Park, CA
Heather Brinkerhoff
Beneficiary
DeEtte Chatterton
Team member
Raised $8,110 from 16 donations
Lisa Branson
Team member
Raised $3,875 from 11 donations
Sherri Anderson
Team member
Raised $3,085 from 9 donations
This team raised $114,958 from 1028 other donations.