Wild West Mustang needs your help!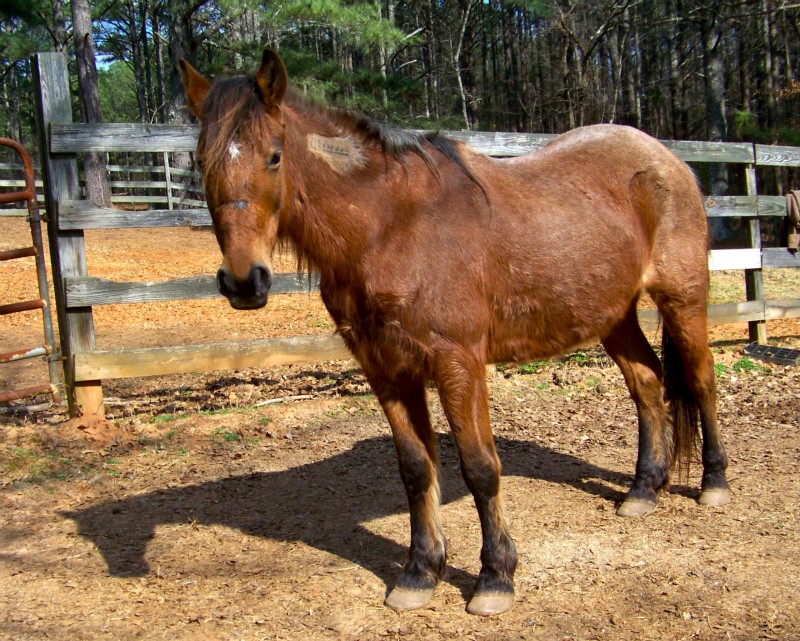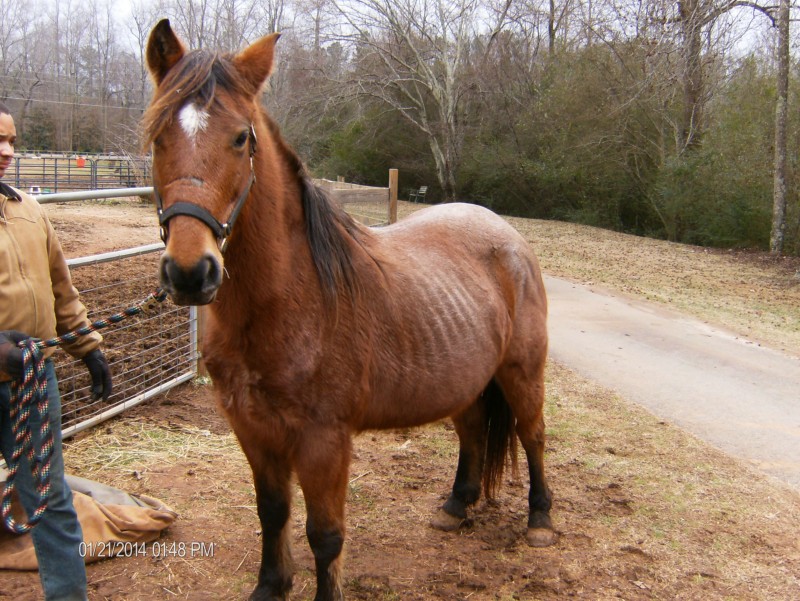 Please help this sweet Mustang mare find a great new home!
As we continue to care for Angel the fundraising goal will be periodically increased to ensure we have the funds to care well for her.
If she is adopted out before the funds are used, any remaining funds will go to help other mustangs through Mustang Rescue Network at Save the Horses  www.mustangrescuenetwork.org
Update 4/3/2014: Angel has been fostered for the last 2 months by some very generous folks, and thanks to your donations and thanks to the people who have donated services to Angel, we still have $142 left in our fund. We were offered a great opportunity to send Angel for training at a reduced rate. Nancy Faulconer, from  Cloud9 Ranch in Eatonton, Ga,  a 2 star Parelli natural horsemanship trainer, offered to help Angel. Nancy will work with Angel and also expose her to having other people work with her.This will help make sure Angel is safe and well trained, and therefore more adoptable! Who knows, she may even meet a new adopter there!
An anonymous donor has sponsored her stay there for the first month and I have upped our goal to allow for Angel to stay there longer. If we get to $553- that will pay for her training board and hoof trimming for the second month. If we get to $833 that will allow for a third month there. 

Animal Control in Georgia received a report that this Mustang mare was found wandering around the county. Unclaimed, she needed help.
Mustang Rescue Network at Save The Horses agreed to take on the challenge. She was once a Wild horse roaming free in America's West. Somewhere in her life, she was captured and domesticated the best she could be. How did she end up in Georgia? We have many unanswered questions but we do know she will be evaluated and checked by a veterinarian once she gets to her foster home in Fairburn. She needs to get healthy and some good nutrition will make a big difference. We are asking you to join us and be part of this herd of Mustang lovers. We need to transport her and have a thorough vet check, along with feed and hay for the first month of care
We are approximating her care for the first month including veterinary care will be $500. A small price to pay for her well being.




Organizer

Horse Rescue Relief And Retirement Fund Inc
Registered nonprofit
Donations are typically 100% tax deductible in the US.