I am so excited by this opportunity to serve the Lord on a mission trip sponsored by The Global Orphan Project. About 50 of us from my school (www.Shelterwood.org) in Missouri will spend March 5th - 10th in Port-au-Prince, which is the capital of Haiti. The Global Orphan Project works with local churches to provide orphaned children with loving care, food, housing and education.

Our focus is simple: LOVE on these kids and share God's word with them. During our visit we will also be exposed to the sights and sounds of post-earthquake Haiti - something most of us have never experienced. I will be part of the 5th team from Shelterwood to travel to Haiti with the Global Orphan Project.

One of the ways you can help me is to pray...for the trip, our ministry and for me personally. Your prayers will help us bless the kids in the orphanage. I have never been to a place like Haiti, and am a little scared. I am praying for all of us to be safe.

The other way to help is with your financial support. The cost of the trip is $2000, including airfare. Your contribution in ANY amount will allow me to make a difference in the lives of these kids.

Thanks and God bless,
Katie Smith


P.S. Here is a picture taken when a group from Shelterwood was there in November. The kids of the orphanage are serenading them. I can't wait to hug them.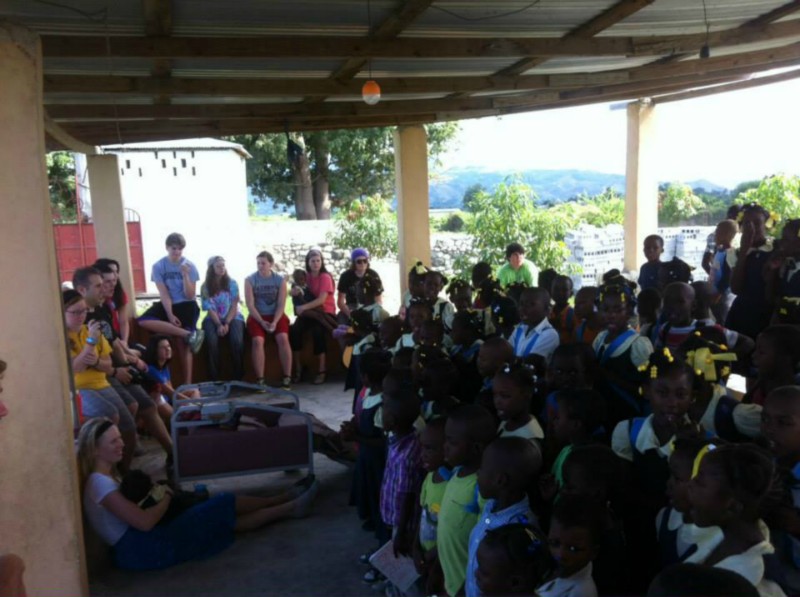 To learn more about my school, and to see more pictures from other Haiti mission trips check them out on Facebook: https://www.facebook.com/Shelterwood

Organizer
Julie Belanger Smith 
Organizer
Genoa Township, MI