Oxygen Concentrators for India
India has been hit by a devastating tsunami of Covid-19 infections. The virus has ripped through the population, overwhelming it's fragile health service. There is a shortage of oxygen based resources, ventilators are shutting down, ICUs are running out of beds and more. It is clear that there is a humanitarian crisis of significant proportions. The scale of the heart-breaking crisis has prompted the global community to step in. India needs help to breathe again.
My family are in the process of procuring oxygen concentrators for the lesser supported hospitals in our Himalayan state of Uttarakhand, North India. Oxygen concentrators are simple devices with 7-litre capacity that take in room air, filter away the nitrogen and increase the concentration of oxygen supply to the patient in need. These are useful for moderate-severe patients who have just come into hospital and for preventing their trajectory of decline, leading to ICU admission. These devices allow for supportive care for this subset of patient, whilst allowing redistribution of other resources to the critically unwell. Oxygen concentrators provide an immediate solution to the crisis in India as they are available immediately.
One oxygen concentrator costs approximately 708 GBP. My family have already reserved 25 of these items and can have them deployed immediately. We have already procured 50 oxygen concentrators through fundraising efforts. I have set the initial target of this fundraising page to GBP 2500- I hope this is just the start! Please feel free to contribute any sum that suits you- whatever you can give helps enormously. We all stand stronger together and even small donations will amount to something that saves lives.
My family are also making efforts to import oxygen tanks from China/Japan however these will take much longer: 2-3 months. We are also looking for oxygen concentrators with higher capacities such as up to 10-litres in the meantime.
Many incredible charities and organisations have stepped up to support India in this terrifying crisis however this is a targeted specific government initiative and spurs from within my own family. Therefore your money will be put to good efficient use. You will also receive letters of gratitude from the state government, videos of proof of use and most of all, you will save lives- point blank.
On behalf of the state and people of Uttarakhand, I cannot express how much gratitude will be shown for any support and contribution towards this cause. Many thanks in advance and please do share this page with your friends, family and colleagues.
(Please see attached images of my uncle opening the hospital in the cover image with the Chief Minister of the of the State of Uttarakhand, a letter written by my uncle requesting your support, an image of the oxygen concentrators ready for procurement and more examples of hospitals in the region).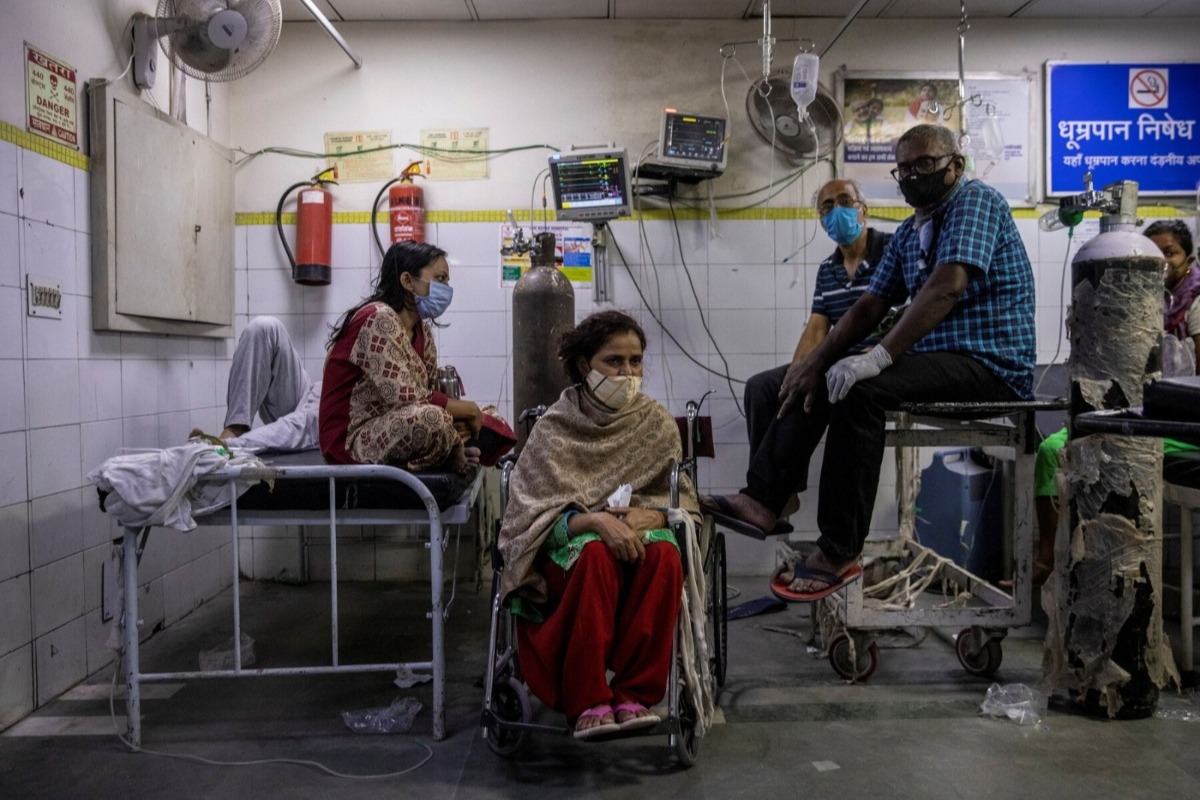 Organizer