This gofundme campaign, Tiny Hope for Haiti, is devoted solely to helping my dear friend's ministry in Haiti.
Footprints of the Son
 provides food, medical care, and schooling for children with special needs, as well as support, respite, food and medical care for their families. Without Footprints of the Son, these kids and families have NO ONE else to help them.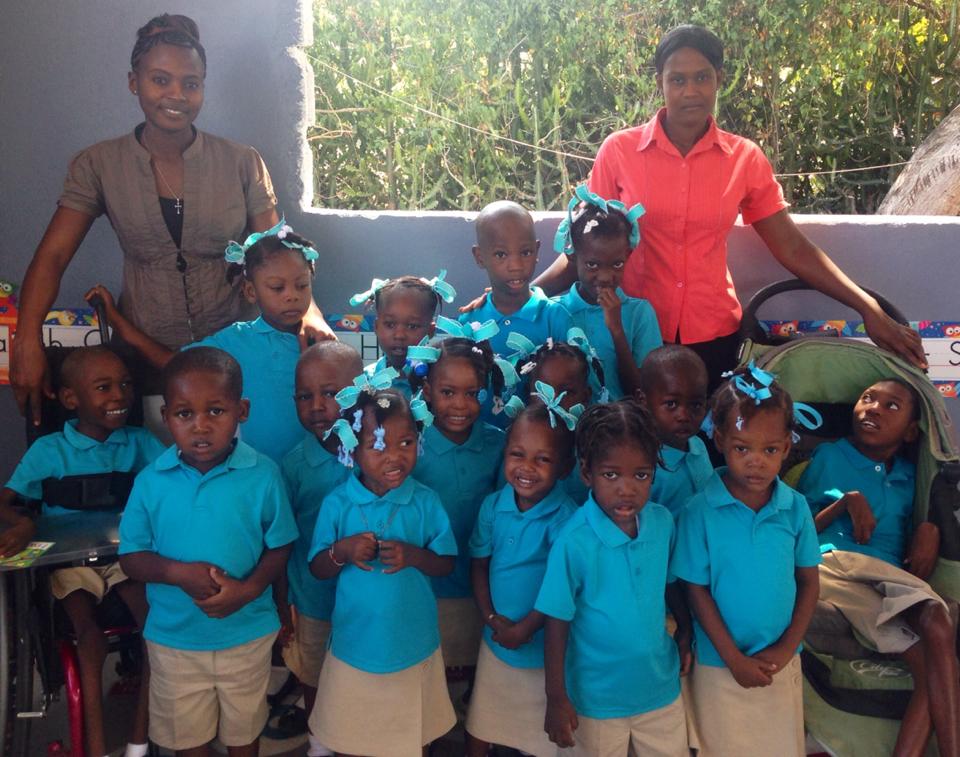 The specific purpose of this campaign is the result of Footprints of the Son recently finding out that they will be losing a large portion of their previously funded monthly operation budget beginning in January - just two months away. Literally 1/3 of their budget is disappearing.  This impacts their ability to pay rent ($1,000),  to pay their director ($550), and to buy cooking oil and power ($350)to feed the kids and employees (which for some of them is the only meal they get each day).  This is truly a crisis - one in which Footprints of the Son has complete faith that God will provide. One in which I feel compelled to ask you all to help!!!
My hope and prayer is to attempt to ease this burden a bit (while we all work together to create longer term plans) by raising at least $6,000 which will create a cushion to cover the deficit for a three month period.
As the mom of a child with special needs here in the U.S., I am so blessed with resources and support available to us every second of every day. I can't imagine how difficult it is for the families of kids with special needs in Haiti who have no support from their country, who are unable on their own to provide their precious, vulnerable children with food and medicine, or how devastating it feels for them when their child has been rejected by local schools because they are different.
Footprints of the Son is a lifeline to these families who literally have no other means of support. 
Please, please, please join me in donating to help Footprints of the Son continue their amazing, miraculous, and
very, very, very important rescue work!
We need 600 people to donate $10 or more.  This is so doable!
Together we can do this, I know we can! Thank you so very much from the bottom of my heart for caring about the most vulnerable among us. 
Also, if you donate please leave your info so I can personally thank you for caring and getting involved. 
Gratefully yours with my heart wide open,
Laurie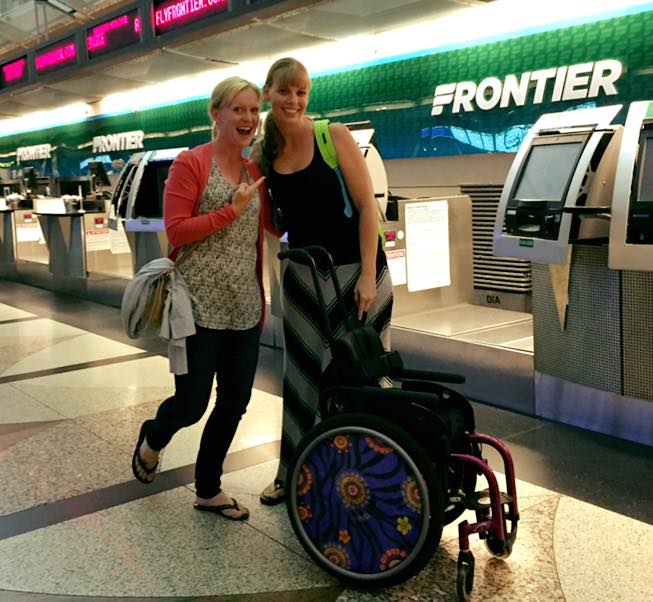 (This is me with Heather, the one time we met during her layover in Denver - I was in awe of meeting one of my heroes!!!)

Organizer and beneficiary
Laurie Wood Arnold
Organizer
Wheat Ridge, CO
Heather Meyer Gabaud
Beneficiary